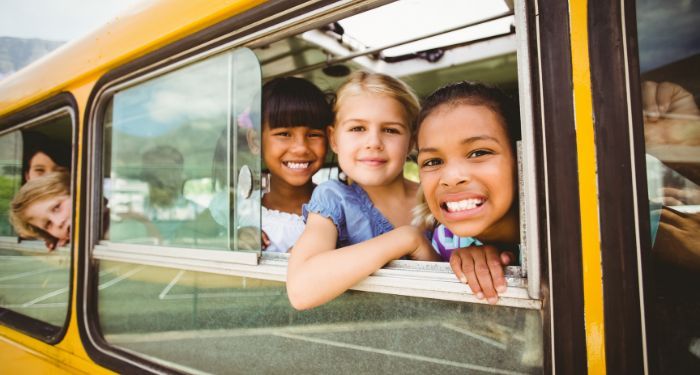 Children's
Back to School 2022: 10 of the Best Picture Books to Read on the First Day of School
This content contains affiliate links. When you buy through these links, we may earn an affiliate commission.
The first day of school is my favorite day of the year. However, I understand that firsts are uncomfortable for many others, and few firsts are as nerve wracking as the first day of school. Whether you are a caregiver preparing a child or an educator preparing a learning environment, there are so many different considerations. Academic pressures aside, classrooms are places where names can be butchered, feelings can be damaged, fitting in can seem like a challenge, and differences might be viewed as issues instead of causes for celebration. A good educator will spend the first weeks building community and helping students share their authentic selves with their classmates. Caregivers can also set their children up for success.
I have children who feel big feelings and struggle with anxiety, and at our house, first day of school prep includes an early return to the school night routine. This is one less thing to struggle with as we return to early wake ups and adjust to new teachers and classes. Leading up to school and for the first few weeks, we also place an extra focus on asking each other the high and low of our day. It can feel corny, but it keeps a flow of conversation going and it is much harder to dismiss than the similar "how was your day?" These simple steps help connect us and alert me quickly when problems arise. Issues will ebb and flow in any school year, but a strong transition from summer to school fortifies all of us.
As you might have guessed, another one of my strategies is to fiercely guard our time for reading together. If you or someone you love is nervous about any aspect of the school year, there is likely a picture book for that. Books about the school experience have blossomed over the past few years, going from a general overview of a school day to a vary array of titles that hone in on specific experiences and situations.
Hopefully you've found a book or two that will help to soothe and celebrate any first day of school emotions that spring up. If you're looking for more, check out this list of back to school picture books. Happy reading, and have a great school year!