LGBTQ
Finding Trans Writers In Your Favorite Genres
This content contains affiliate links. When you buy through these links, we may earn an affiliate commission.
This post originally ran May 24th, 2016.
When I first tell someone that I write about books by trans people, I often get the reply that they would just loooove to bring trans authors into their reading life but they just don't like reading memoirs. This is when I eat my fist to stop from yelling at the poor person. I suppose it isn't their fault that memoirs have been the primary way for trans people to be published by any of the big publishing houses and have therefore saturated the market of easily accessible books by trans authors, but I'm consistently frustrated by the assumption that the list of trans authors is limited to Janet Mock, Jennifer Finney Boyan, and Julia Serano.
If you are truly interested in bringing trans writers onto your reading list, a simple Google search for "trans writers" brings up a wide ocean of trans writers who are writing books that aren't memoirs. (Not that I'm knocking on memoirs: it's the perception that trans authors only write memoirs that I knock.)
Rather than sitting here gnashing my teeth and wailing about the over focus on trans memoirs, I've put together a brief list to help readers find trans authors in the genres that they prefer. I want to be utterly clear on the point that this list is not at all a definitive list of trans authors but should rather be treated as a brief overview to help represent the astounding variety of work being done by trans authors (It's almost as if we're a diverse and varied group of folks and not a single monolithic identity. Imagine that.). If there's someone who you want people to know of, I hope you'll leave a comment below with their name.
In creating this list I've tried to draw in a variety of authors of different levels of awareness in the public eye. The keen-eyed reader will notice that some authors appear in multiple genre categories. This is just my attempt to represent the diversity that can exist within a single author's work. In order to keep the list short and readable I made the arbitrary choices to only include writers who have published stand alone texts and have excluded academic or similar nonfiction. For simplicity in the list I've linked the author's name to their website and then included one of the books that fits into that particular genre.
Children's, Middle Grade, and Young Adult Fiction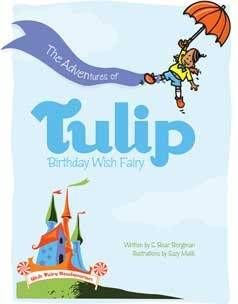 S. Bear Bergman– The Adventures of Tulip, Birthday Wish Fairy This picture book introduces young readers to the world of Wish Fairies and transgender children with humor and kindness.
Alex Gino – George A sweet book for middle grade readers about Melissa's quest to play Charlotte in her class' production of Charlotte's Web and to tell the world who she is.
Meredith Russo – If I Was Your Girl Amanda navigates the worlds of dating, friendship, prom, and family as a teenage trans woman in rural Tennessee.
Rachel Eliason – The Best Boy Ever Made Alecia's world is turned upside down when she finds out that the boy she loves is a trans boy.
Sassafras Lowrey – Roving Pack It's the early 2000s and teenage Click lives in the world of punks, nonbinary genders, parties, and experiencing life.
Personal and Literary Essays
Jamie Berrout – Incomplete Short Stories and Essays Berrout's essays dig deep into contemporary writing by trans authors and look to the future.
S. Bear Bergman– Blood, Marriage, Wine, & Glitter In this collection Bergman talks about his experiences with family and what that word can mean.
Rae Spoon and Ivan E. Coyote – Gender Failure Noted performers and artists Spoon and Coyote discuss what it means to them to be "gender failures" and how ultimately the gender binary fails us all.
Short Stories
Vivek Shraya – God Loves Hair An early collection of Shraya's stories that draw from her own experiences to tell stories of diversity and life.
Casey Plett – A Safe Girl to Love These stories range from American cities to Canadian prairies while sharing the characters' hard truths and joys.
Jamie Berrout – Incomplete Short Stories and Essays The fiction in this collection take on a range of themes and forms that explores oppression, literature, and life as a trans woman of color.
General Fiction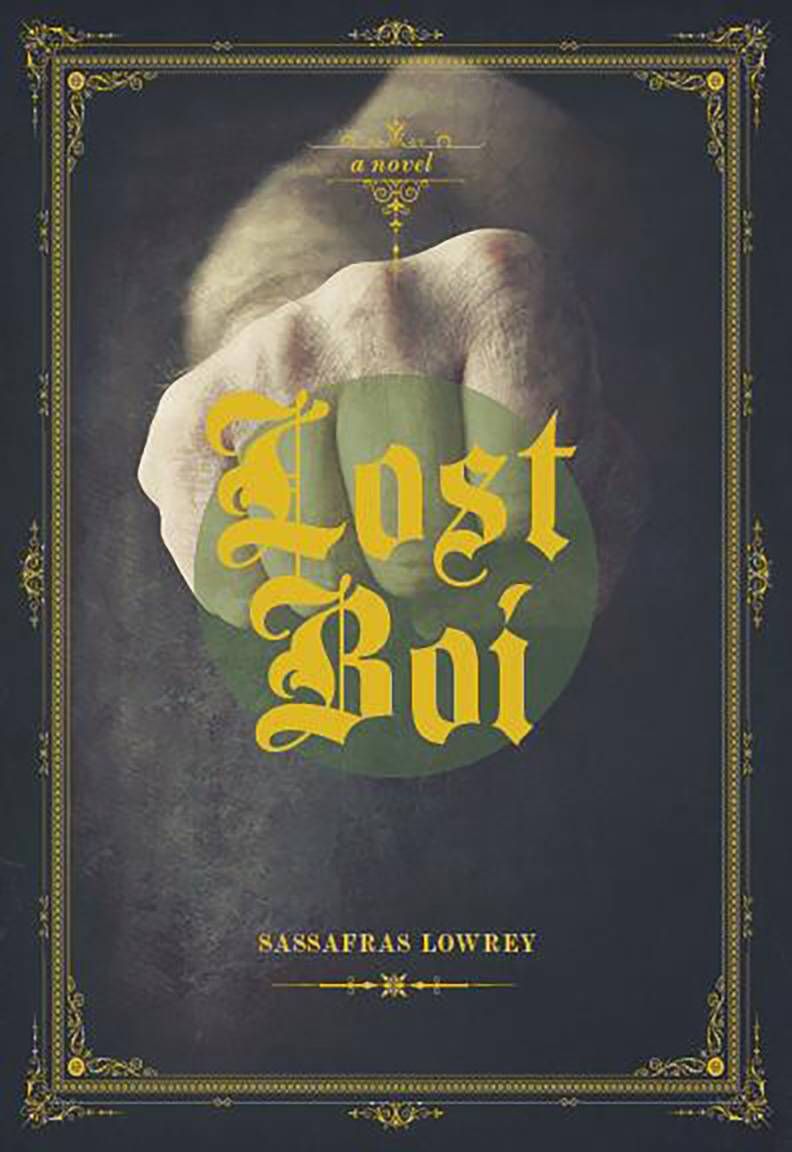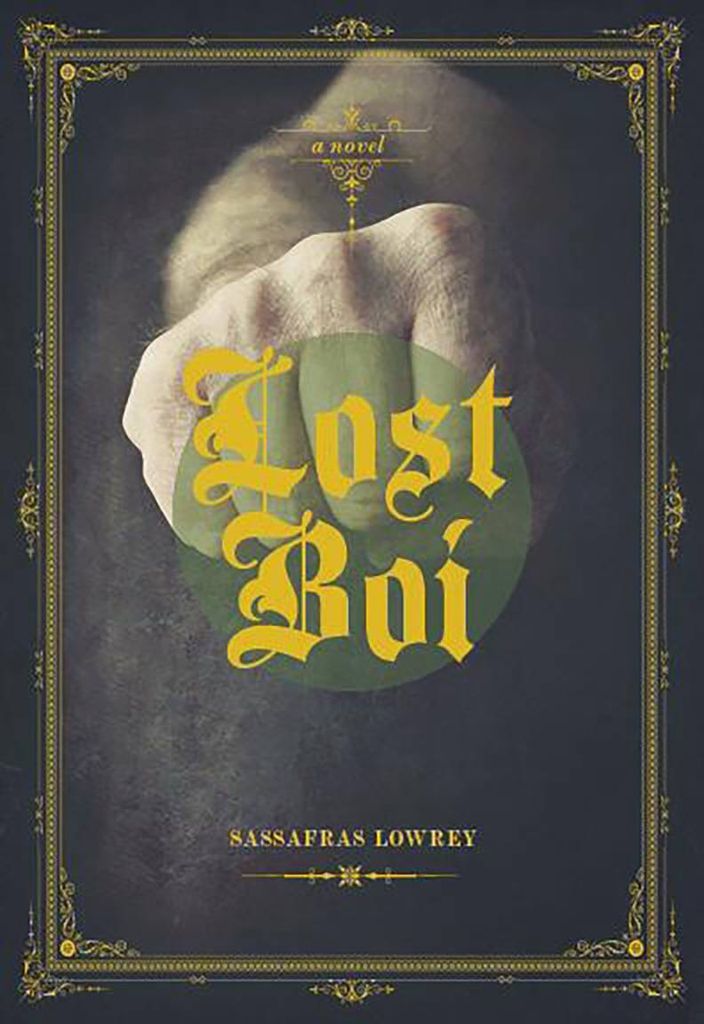 Sassafras Lowrey – Lost Boi This take on Peter Pan transposes the story into punk houses and the various worlds of BDSM.
Ryka Aoki – He Mele A Hilo: A Hilo Song In Aoki's Hawai'i conversations about identity, religion, music, and love all come together as a mysterious entity moves to town.
Jamie Berrout – Otros Valles A novel drawing from literary fiction, memoir, and science fiction to tell the story of a non-binary trans Latina lesbian looking for community and family in the Deep South.
Rae Spoon – First Spring Grass Fire This slim coming of age story tells a life of survival, Conservative Christian dogma, and gender.
Vivek Shraya – She of the Mountains With roots in Hindu mythology Shraya's illustrated novel explores the relationship of body and self and how we experience cultural expectations of gender and sexuality.
Sybil Lamb – I've Got a Time Bomb A traumatic head injury complicates Sybil's surreal journey through cities of trans women, sex, and drugs. Honestly I'm not even sure how to begin describing this book.
Imogen Binnie – Nevada A modern on-the-road story about Maria Griffiths, your typical fuck-up trans girl in Brooklyn who steals her girlfriend's car to drive across America with a whole bunch of drugs.
Jeanne Thornton – The Dream of Doctor Bantam This love story follows tough seventeen-year-old Julie Thatch as she falls for a woman who belongs to a strange cult.
Speculative, Sci-Fi, and Fantasy Fiction
Dane Figueroa Edidi – Brew Arjana's life is Baltimore is complicated enough already with high school, being trans, and witchcraft, but things get even stranger as her powerful mother is threatened by dark forces.
Jan Morris – Hav A fictional travelogue exploring the strange and ancient Mediterranean city of Hav.
R.J. Eliason – Bear Naked Amanda lives in a world of neo-paganism and Renaissance faires but what happens when her boyfriend might be a werewolf?
Travel Writing
Jan Morris – The World: Life and Travel 1950-2000 Half a century of Jan Morris' celebrated and beloved non-fiction is now collected into one volume that travels from the handover of Hong Kong to the trial of Adolf Eichmann in Israel.
Memoir
Jan Morris – Conundrum Morris' memoir is the story of one trans woman's experiences coming out and transitioning in the early 1970s.
Ceyenne Doroshow – Cooking in Heels: A Memoir Cookbook Doroshow weaves together tales of family with her own recipes.
Poetry
Tyler Vile – Never Coming Home This novel in verse tells a story of life, family, and disability, against the backdrop of a never finished mansion.
Charles Theonia – Which One is the Bridge Brief stories of avoiding cops, building a home, falling in love, and living in modern day Brooklyn.
Lilith Latini – Improvise, Girl, Improvise These sharp and clever poems introduce a range of trans women characters.
Ryka Aoki – Why Dust Shall Never Settle On My Soul At turns funny and ruthless as Aoki explores experiences of loss.
Jamie Berrout – Desire and the Scent of Guava Berrout's collection looks back at her experiences with love and intimacy as a trans woman of color entering into a relationship.
Morgan Robyn Collado – Make Love to Rage This collection carries the reader through the rage of injustice to the soothing end of love.
b. binaohan– i just want freedom Short prose-poems and epigrams on liberation.
Vivek Shraya – even this page is white Shraya's debut collection takes on the difficult topic of race and its various intersections with queerness, art, desire, and more.
Trish Salah – Wanting in Arabic Salah looks back for a home she never knew and asks questions of sexual desire and identity.
Cam Awkward Rich – Transit These poems push us through Rich's memories and past.
Sara June Woods – Wolf Doctors Surreal stories of transmutation and lovers.