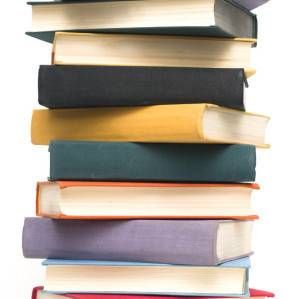 How To
Finding New Homes For Your New(ish) and Not So New Books
It happens – we can't or won't keep every single book we acquire. Whether it's lack of space, lack of enthusiasm for a book after having read it, or a simple desire to make sure your books are read by as many people as possible, it can be challenging to decide how to best pass the stories on. I've got a few ideas I'll share with you, though.
Look for your local book exchange/used book shop
There's a shop I like to go to that gives me credit based on the retail price of the books I give them (read: the books they take – it's curated after all). Whenever I shop at their store, they charge me half in cash, and the other half they deduct from my store credit. It's a win-win for me, as I can get way more books for my budget. I understand not all shops are going to be like that, though. But seeking out your local used book shop is definitely a solid option.
Gift them
We always have this desire to gift shiny, new things to people when there's an occasion for it, but I'm here to tell you there's nothing wrong with handing down a gently-loved book. Even if you didn't like it yourself, maybe there's someone you know who would totally love it, and you'll have put some thought into giving them something personal. Mainly though, I just wanted to point out you don't have to buy brand-new books for gifting. New shoes? Sure. But books? Not necessarily.
Donate books to prisons
There are organizations out there dedicated to bringing more books into prisons, and you can support them by donating money, volunteering, and/or donating books for the cause. Do a little search, maybe even find an organization that serves local facilities, and see if you can help. Prison Book Program is a good start, if you're looking for a specific suggestion. You may even be able to donate books personally rather than through an organization – just look up your local facilities and follow their protocol.
Kids, Soldiers, and Refugees need books, too
Prisons aren't the limit: you can donate books to kiddos in need, refugees, and more people all around the world. People in need aren't just overseas – they might be right in your city, so check for local organizations. A lot of these charities ask for money, of course, but many have links somewhere to "needed items" like Operation Gratitude's wish list, which serves Wounded Warriors, new recruits, and everyone in between. Here's a look at Books For Africa's requirements for book donations. If you fit their requirements, they'll find a way to get your books into communities that want them.
Call a library
Particularly if the book you're looking to unload is new or new-ish, maybe give your local library a call and ask them if they'd like for you to donate a copy. For many reasons, it's much better for everyone if you do this instead of showing up with a bundle of books without warning. Ask about what they want to add to the collection!
Try an online book swap
Wallace introduced me to an online community called PaperBack Swap, where you can list books you're willing to part with and request books you want to read from other members. The cool thing about this is the cost is just in shipping the books. That's a small price to pay for used books in great condition, though. Despite its name, you aren't limited to just paperbacks, though – you can also post and receive hardbacks and audiobooks, and the site tracks your savings as you participate.
Donate books to schools
I could have lumped this in with my earlier entry for libraries, especially since the process is the same, but I kind of wanted to make sure they both stood out. Call up some schools in your area and get in touch with their librarian. Ask if they want your books, especially if the ones you're trying to unload are middle grade, young adult, classics, or dictionaries. Just, you know, use your common sense: don't pitch erotica or hard horror to elementary school libraries, mmmkay?
Start a Little Free Library
If you're pruning your collection, it might be the right time to consider sharing books with your neighborhood. Swapna has written on this before, giving suggestions both for stewards and patrons of these lovely things. If there's one already set up nearby, instead of making your own, you could just add your new(ish) books there for other folks to enjoy. Just make sure you aren't taking, you know, dictionaries and travel guides to the community shelf. Don't be that jerk.
Eight's a good number, right? There ya go – Eight solid suggestions for anyone who is looking to get rid of some books. Of course, you could just straight up sell them online, or have a yard sale, or recycle your books, but I have a feeling those aren't the options you're looking for if you've read this.
What other tips would you add to this list?
Save