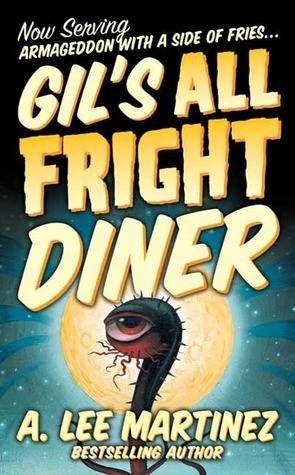 I am a fan of many things: comics, art, dogs, crafts, etc… but other than a love for reading, my love of sports predates them all. I discovered basketball first at age ten, and spent every Saturday from October to February running back and forth across the well worn floors of various Catholic schools in the greater Dayton, Ohio area. During my childhood and teen years when I wasn't playing sports, I was studying them. My sports education continued through high school, college, and into adulthood.
A few years ago I was invited to my first roller derby practice, and coincidentally found the sport I should have been playing all along. Modern "flat-track" roller derby is a little like football with wheels on your feet. It's fast, it's physical, and it's a whole lot of fun. You can essentially use any large flat surface (think warehouse, gymnasium, parking lot) as a practice/bout space, and leagues have sprung up in most major cities all over the country. This is not the derby of the 60s and 70s. Roller derby has grown into a real sport despite its exploitive roots. Part counterculture, part team endeavor, and full of folks who love tattoos and diy and – wait for it – comics.
Consequently, there are quite a few comic books and graphic novels centered around, or at least involving, the sport of roller derby. Most recently, Boom Studios announced a new roller derby themed title, SLAM. Boom is keeping things close, only announcing a November release date and the creative team of Pamela Ribon and Veronica Fish.
As a way to spread the derby love, here are five comics about derby that bring me joy. Here in lie Rainbow Bite, Dazler, Kraken Skulls, and many other equally badass women. One of the best traditions in roller derby is picking a derby name. Usually a pun filled, semi-threatening gem of a moniker. You know you've picked a good one when members of other teams smile and nod. For the record, mine is Devil Longbottom. Feel free to list yours (real or imagined) in the comments.
Roller Girl by Victoria Jamison
One of the sweetest and best told roller derby stories. I read this on a recent plane ride and had to surreptitiously wipe away my tears. Jamison details not only the joy of finding roller derby, but the frustration of feeling like Bambi when you put on skates the first few times. Roller Girl is a Newberry Honor book aimed at young/teen readers, but it's an amazing read no matter what your age.
Jam: Tales From the World of Roller Derby by Eric Powell, Dennis Culver, Ray Fawkes, Chris Mullins, Rashad Doucet, and various authors
Jam brings together comic book artists and actual roller derby girls. It's a great partnership, and the book doesn't shy away from the more brutal aspects of the full-contact sport. It's a quick read with lots of mini-stories. A true anthology of roller derby tales.
A-Force Vol. 1: Hypertime by G. Willow Wilson, Kelly Thompson, and Jorge Molina
So, A-Force is pretty roller derby adjacent. Dazler is first introduced as Ali-Stun Blaire, a jammer for the Elm Street Nightmares. There are a few pages showing her in all her roller derby glory as well as that amazing variant cover for issue three above. I couldn't not include it.
Harley Quinn Vol. 1: Hot in the City by Amanda Conner and Jim Palmiotti
I'm not usually a Harley Quinn fan. Let's be honest, I'm still not, but there is something that just fits with Harley being a roller derby girl. Conner and Palmiotti depict the sport as Harley's day job (the dream of every roller girl). Other than a very inaccurate and violent (no, I wasn't surprised) try-out, the book incorporates quite a bit of good roller derby.
Bonnie N. Collide, Nine to Five by Monica Gallagher
Ever imagine what a roller derby girl might be like in her day-to-day? This isn't it, but it sure is fun. Bonnie is just your everyday office worker, in skates and fishnets. Gallagher is funny, and I find myself checking for updates throughout the week on this web comic. There's a good sized archive and the art is pretty with smart dialogue.