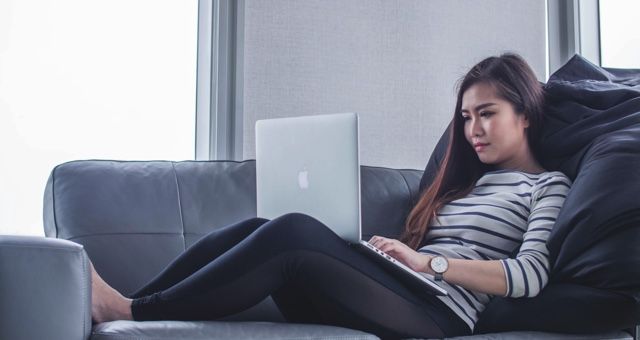 Lists
Where to Find Free Short Stories Online
Short stories are a great way to discover new writers, or sample different genres. There are classic short stories that you can read in less than an hour, but leave you feeling like a better reader for having read them. In a previous article, I mentioned that they're also a great way to break a reading slump, and they can be compiled onto reading apps like Pocket. They're a great companion on lunch breaks, planes, waiting in line, or when you're bored at work (they can be easily concealed on a web browser or on your phone).
I spend too much money on books, so sometimes it's nice to read free stuff, and the internet is not lacking in places to find great stories that are free to read on your computer, tablet, or phone. I've compiled 20 different websites where I regularly find free short stories.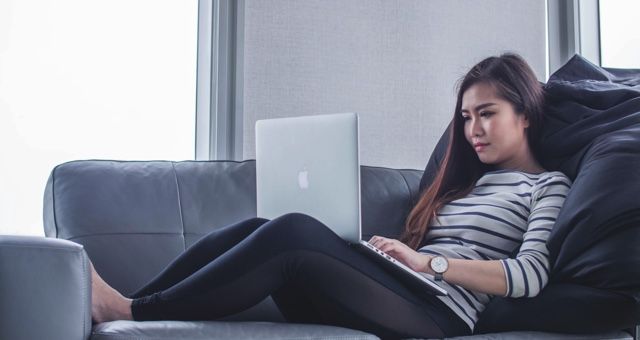 Narrative Magazine is a free space for readers to enjoy some of the best short stories, essays, and poetry written by both established and emerging writers. They also have a series called "Tell Me a Story", a high school essay writing contest that encourages young writers to submit essays responding to a single prompt. They're a nonprofit, and do appreciate donations, but it's completely voluntary. Find new stories from writers like Min Jin Lee, or classics like "Death in the Woods" by Sherwood Anderson. Narrative is a treasure trove.
The New Yorker is "free" until you receive the pop-up message on your screen that says "you've hit the wall," which means no more mooching; time to subscribe. And it's totally worth it, but expensive, so if you're cheap like me, choose the stories you read at The New Yorker wisely. But seriously, is there anything better than The New Yorker? It's totally worth subscribing.
A great resource to find information about new books, old books, and upcoming books; Electric Literature is also a great place to find short stories. Their "recommended reading" section has great short stories; or you can find "poetry, essays, and graphic narratives" in "The Commuter." Electric Literature is a nonprofit, and much like Narrative they work hard to promote new and emerging writers.
Wattpad is a reader/writer interface that allows people to easily access over three million different stories through their website, or by downloading the app. It's also a great place to submit short stories if you're interested in writing. The site is open to anyone, at any level of writing experience. If you're more interested in reading than writing, topics range from adventure to teen fiction to fan fiction to poetry and horror. There's a little bit of something for everyone.
Like The New Yorker, Granta is a literary magazine that limits the number of articles you can read free digitally. So choose wisely. But like The New Yorker, Granta publishes the best writing. In their own words: "Granta does not have a political or literary manifesto, but it does have a belief in the power and urgency of the story and its supreme ability to describe, illuminate and make real." So basically, it's worth the price if you're willing to subscribe.
Tor.com is a fantasy/sci-fi website that allows free access to short stories that are published on their website. One of my favorite Tor.com short stories is Rachel Swirsky's "A Memory of Wind", which is about Iphigenia prior to Agamemnon's sacrifice. You can also find stories from Seanan McGuire, Jonathan Carroll, Mary Robinette Kowal, and JY Yang (to name a few). This is consistently one of my favorite places to find new writers.
Like Tor.com, Lightspeed is a digital magazine that publishes short stories by authors like Stephen King, Neil Gaiman, N.K. Jemisin, Ted Chiang, and Ken Liu. You can choose to subscribe for 12 months, which will get you access to over 100 short stories, plus you have access to author interviews, and other nonfiction content. But, if you'd rather dabble and choose not to subscribe, there's still a ton of free content available.
A triannually published literary magazine that publishes short fiction by established and emerging writers; American Short Fiction has published Laura van den Berg and Roxane Gay. Many of their stories have appeared in the end-of-year collection The Best American Short Stories.
The Atlantic is recognized for their journalism, but they also publish great short stories from well-established and emerging writers. You can access stories from the current issue of the magazine, or from their archives. I'd recommend Helen Phillips's (The Need and The Beautiful Bureaucrat) short story "The Wall."
The best source for public domain books, short stories, and poetry; Project Gutenberg boasts over 60,000 free ebooks. You don't have to download any special apps to read their content; the books or short stories will download to whatever you use to read other digital books.
Guernica is a nonprofit digital magazine that publishes just about everything from poetry to fiction, comics, interviews, and essays. You will inevitably find something wonderful to read from Guernica.
It you're from a specific region of the United States that you think is underrepresented within the publishing industry, Joyland would be a perfect place to start hunting for stories from writers from all over the country. The magazine splits their stories into regions, so there's stories from: New York, the Pacific Northwest (PNW), the South, the Midwest, the West, and Canada. Writers like Roxane Gay, Ottessa Moshfegh, and Lydia Millet, have all had stories published by Joyland.
Terraform (from Vice) publishes science fiction short stories. They argue that, although science fiction is very popular in TV and movies "there's a distinct dearth of science fiction in its purest, arguably its original, form—short fiction." So if you're nostalgic for the science fiction of yesteryear, try Terraform.
Paper Darts is a "magazine of LIT + ART fueled by volunteers and imaginary money since 2009." They also have great, original short stories, and you should read the stories that they offer free online, but if you can, you should also buy the print copy of the magazine.
Midnight Breakfast is a free online literary magazine that publishes short stories, essays, and nonfiction. They publish stories and ideas from diverse voices and are looking to "spark conversation" with "good friends over greasy food." So if this at all intrigues you, check out their very eclectic catalogue of free stories.
Virginia Quarterly Review publishes criticism, poetry, photography, and fiction (short stories). The current most popular short story on their website is Stephen King's "Cookie Jar." The fall issue of the print magazine is "Bedtime Stories" and is all about childhood stories, why they're important, and how they shape our lives. They also have a profile of Oliver Jeffers, the author of numerous award winning picture books. So, basically, if you're looking for something beyond fiction, they've gotcha covered.
The Paris Review's Instagram account is one of my favorite things:
A constant source of wisdom and solace, the magazine boasts the writing of the creme de la creme of the literary world. You can read short stories online, listen to their podcast (which also features short stories read by the author), or if you want to shell out a few bucks, you can purchase the current issue for $20.
Kenyon Review is a "multi-platform organization" with fiction, reviews, poetry, and essays available in their print magazine (six issues released per year), at KROnline, or KR Reviews. If you're looking for short stories you can read free online, you'll want to stick with KROnline, which has both new and archived stories available for your perusal.
If you're just looking for the classics, and you want a really simple, user- friendly experience, try the website Classic Short Stories. They have stories from authors like George Saunders, Katherine Mansfield, and Gabriel Garcia Marquez. Unlike some of the other publications and websites I've listed, everything is available for free.
I grew up listening to Levar Burton read on Reading Rainbow. His voice is a balm to my soul. He could read the phone book to me and I would be enamored, but the stories he picks for his podcast are always the best stories from the best writers. This season he's read Samantha Schweblin, Ted Chiang, and N.K. Jemisin. So if you'd rather listen to short stories during your commute or while you run or do chores around the house, try Levar Burton Reads.
---
Need more? Try 18 Great Short Stories You Can Read Free Online, 4 Must-Read Dark Fiction Magazines, and Literary Magazines 101