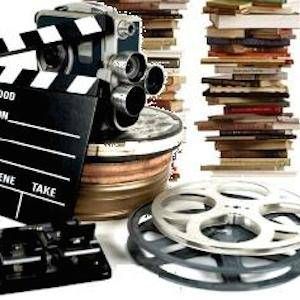 This content contains affiliate links. When you buy through these links, we may earn an affiliate commission.
Here at Book Riot we've talked a lot about what books inspire directors to create film adaptations. After all, every film needs a screenplay, and a hefty percentage of screenplays originate from books. So logically filmmakers, specifically writers, need a tripod of book knowledge, film knowledge, and creativity. (Along with cash money, luck, yada yada yada) However, a number of famous authors have quietly (to us anyway) made their way into Hollywood and written directly for the silver screen. Here's a list of movies with screenplays written by famous authors. Some of them might surprise you.
William Faulkner made his way to Hollywood rather transparently and had strong success there. He wrote the screenplay for The Big Sleep which is both a great book and film. (I discussed this book before in my post about the Coen Brothers) Interestingly enough, Faulkner also penned the screenplay for To Have And Have Not, the only time he ever "collaborated" with Ernest Hemingway. Both films star Humphrey Bogart.
John Steinbeck wrote the screenplay for Viva Zapata! This film follows the life of Emiliano Zapata, portrayed by Marlon Brando, during the Mexican Revolution. (Though it is somewhat historically inaccurate and many of the events are aggrandized.) Throw in Elia Kazan as director and you have a solid Hollywood Golden Age-style film. Fun fact, Elia Kazan thought his reputation would convince J.D. Salinger to let him make a film out of The Catcher in the Rye, but Salinger said no.
Dennis Lehane is known for his novels Mystic River, Shutter Island, and Gone, Baby, Gone, all of which have been adapted to film. However, he has also written for Boardwalk Empire and The Wire, two highly-acclaimed shows that require some major writing chops. He and the rest of the writing team won an Edgar Award for their work on season four of The Wire.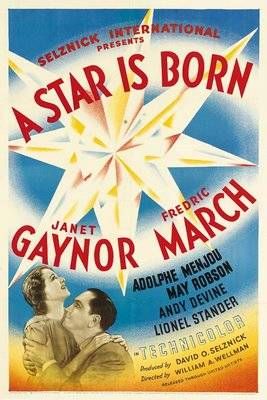 Dorothy Parker, most known for her scathing criticisms, moved from New York to LA in the 1930's to write for Hollywood. Her most famous screenplay is for A Star Is Born, a 1937 hit starring Janet Gaynor and Fredric March. It was remade in 1954 starring Judy Garland.
Aldous Huxley wrote the screenplay for the 1940 adaptation of Pride and Prejudice, as well as the 1943 adaptation of Jane Eyre. This version of Pride and Prejudice was considered to be fairly transformed to suit the needs of Hollywood. (As so many film adaptations tend to be) Particularly, the time period was adjusted to allow costumes that were a bit more noticeable on screen.
More recently, Kazuo Ishiguro wrote the 2005 film The White Countess. He has a new novel coming out next year, his first in a decade.
Cormac McCarthy is a writer I love to talk about for his brilliant writing on landscapes. Yet, he wrote a brilliant play-turned-TV-movie that came out in 2011, The Sunset Limited, that takes place in one room and entirely consists of dialogue. The movie stars Tommy Lee Jones and Samuel L. Jackson. Needless to say, it's fantastic. He also wrote The Counselor, which came out last year to mediocre reviews.
There are certainly plenty of other writers that have dabbled in Hollywood. For some writers, the transition from books to film or vice versa is easy. While writers such as J.D. Salinger have taken extra precautions to make sure their work never is adapted, others would like nothing more. These two mediums are without doubt immutably interconnected, and only continue to evolve with easier access to film equipment and internet broadcasting.