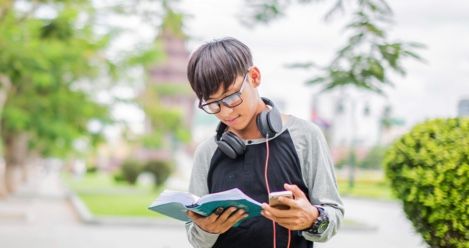 Filipinos Want To Read More But Are Restricted By Budget And Increasing Book Prices: Critical Linking, October 9
Sponsored by Fierce Reads and Renegades by Marissa Meyer.
Conducted among 1,200 adult respondents (18 years old and above) and 1,200 youth respondents, the survey showed that many Filipinos read non-school books (80 percent of adults, 93 percent of children). "But what seems to be the problem is the affordability of books, accessibility," NBDB Chairperson Flor Marie Sta. Romana-Cruz told ABS-CBN. "So they hardly buy. Yung regalo would you think sa isang taon a child would get sa Pasko, birthday, good grades. Maybe tatlong libro in a year. Ang gusto nila to receive books dahil mahal nga." (So they hardly buy. For gifts, a child can only get one during Christmas, their birthday and perhaps good grades. So maybe three books in a year. And what they want is to receive books because they're expensive.)
Survey shows Filipinos want to read more but are restricted by budget and increasing book prices.
---
The Swedish Academy named two new members on Friday as part of efforts to rebuild the scandal-hit institution and ensure it can return to its function of selecting the winner of the Nobel Prize for Literature. For the first time in decades, this year's line-up of Nobel prizes does not feature a literature award after a rape scandal saw a string of members resign or withdraw from the Academy's work in protest, leaving it unable to decide on a winner. The Academy said in a statement it had appointed Eric Runesson, a Swedish supreme court judge, and Iranian-born novelist and poet Jila Mossaed as new members.
Here for the supreme court judge and poet. And hopefully more progress.
---
The writer Amadou Hampâté Bâ once said that, in Africa, when an old person dies, it is like a library has been burned. When I first heard the phrase, I didn't understand it, but over time I came to realize that it was perfect. Our minds and our souls contain volumes inscribed by our experiences and emotions; each individual's consciousness is a collection of memories catalogued and stored inside, a private library of a life lived.