Opinion
Figuring: A Hall Pass to Great Minds
This content contains affiliate links. When you buy through these links, we may earn an affiliate commission.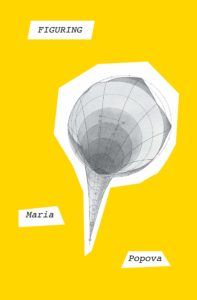 Maria Popova's new book called Figuring is a whopping 592 pages or 21 hours on audiobook. It is one of those books that takes its time, appreciating minutia, luxuriating through the intersecting lives of the greatest minds that ever got to "figuring" about the world. It refuses to focus on just achievement, but looks at relationships and the inner lives of the minds we admire. Most books like this are a slog through -as for Figuring, I had a hard time putting it down. This strange wandering book became a permission slip of a life that defies convention.
Maria Popova is most famous for her Brainpickings blog which has been around for 13 years. I have read it for myself to find solace in writers like Hannah Arendt, Galway Kinnell, and James Baldwin. I have also used it with my students at a community college because Popova's bite-size morsels of the great writers make them more approachable for students who often find the idea of "great writers" for people other than them.
In each piece, Popova has this voice driven by a curiosity that was somehow authoritative, self-aware and spiritual. Popova is also an extensive reader. When talking to a friend about listening to her interview with Krista Tippet on the podcast On Being, my friend replied, "How lucky are we to have someone like this in the world."
Figuring is a book mostly about women who somehow against, made space for their own minds and then change the planet because of it. Men appear too, but a select set of women hold the tight puzzle of Figuring together. One of the anchors I was pleased to find was Maria Mitchell. Maria Mitchell was the first American female astronomer, whose house I had walked past so many times on my way home from work on Nantucket, that her name had burned into my brain forever. On island, Mitchell's name sometimes feels more like a trademark than a person, yet in figuring she became this complex human being that to this day is still helping us understand the way we see the stars.
The other that I found a surprising connection to was Emily Dickenson. Dickenson and I had struggled to find common ground; the first people who had taught her to me were two poetry teachers who made my big teenage farm girl body feel unwelcome in their dainty poetry classes. Yet through Popova's careful chronicling, I saw someone other than a censored bit of fluff I remembered. I found a woman whose poetry and identity were deeply complex, rebellious and loud. I am little by little understanding why Neuro-scientists and poets alike find a kinship with likes of Emily Dickenson. As for me, she makes me feel as though my decision for a tiny studio apartment isn't a thing I should be ashamed of, but something I should embrace because it is a place of quiet, a place where I can do my work, a space of my own.