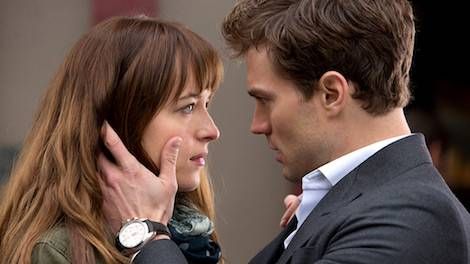 Humor
Fifty Shades of Grey Musical? Here, Let Me Help You.
The Bookseller recently posted that E. L. James is in talks with theatre producers to make a Fifty Shades of Grey musical. Making a musical is no small feat, so I came up with some potential song titles in order to give them inspiration. Note that some song titles didn't even need to be changed from their appearance in already well-established shows. Also, in case you are a newcomer to musical theatre you should know that any song with the word "dance" in the title is really about having sex. Seriously. Just replace "dance" with any word for having sex and tada, you get straight to the subtext. The genius Mr. Stephen Sondheim refers to this in his wonderful song, Can That Boy Foxtrot. Enjoy!
La Vie BDSM
Anything Goes
The Sound of Spanking
Oh What a Beautiful Moaning
Please Cry For Me Anastasia
I Could Have Screwed All Night
Shall We Boink?
My Lord and Master
Everyone's a Little Bit Kinky
I Screamed a Scream
There are Worse Things I Could Do
What is This Feeling?
There's No Goddess Like Your Inner Goddess
Shagtime
I'm Still Hurting
All That Jizz
Satisfied
Christian Has His Eyes on You
The Room Where it Happens
SuperawkwardmasochisticcrappyboundariesAna
Want more Fifty Shades of Grey?