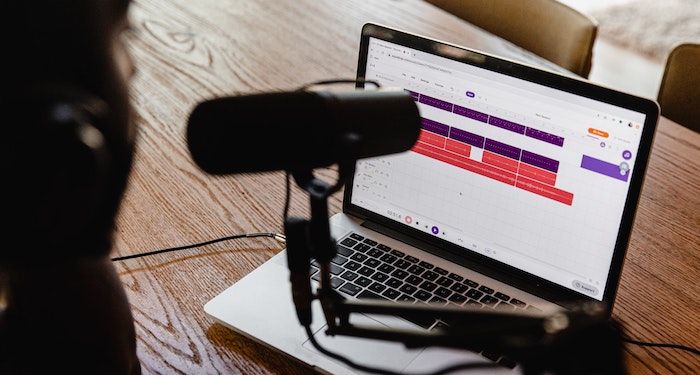 Lists
7 Fiction Podcasts for Fans of Epistolary Novels
This content contains affiliate links. When you buy through these links, we may earn an affiliate commission.
I've got a major soft spot in my heart for epistolary novels, stories that are told through a series of documents (like letters, diary entries, newspaper clippings, and so on). What I so enjoy about this format is how it throws you into these characters' worlds headfirst, often without much in the way of introduction or background from an objective point of view. Instead, you experience the story only from a very specific perspective and don't have any of the extra information you would get from an omniscient narrator. It's so fun to watch stories unfold in this format, and I personally really love the satisfaction of gradually gaining more and more understanding of the world I'm reading about just through context clues.
For anyone who, like me, craves more of that same enjoyment and satisfaction that comes from epistolary novels, I've got great news. Those types of stories don't just come in book form, but they can be found in podcasts too! The found footage format is actually a fairly common trope in audio drama, but I always feel like I've struck gold when I find the ones that take it a step beyond just a character's narrated audio recordings a la any investigative nonfiction podcast. Here's a sampling of some really excellent fiction podcasts that experiment with form for all the epistolary novel lovers out there.
A note about diversity: Podcasting is notoriously a very white male-dominated field. And although I consider audio drama to be a special space within the podcasting world where I can find a lot more inclusivity in the voices represented, it is important to note that there does continue to be a lack of diversity on the showrunner side of things. While a number of the fiction podcasts listed below have wonderfully diverse teams behind them in their casts and crews, I do hope that more projects like them continue to be developed, but with creators of color at the helm.
---
For more audio drama excellence, be sure to check out this list of the best fiction podcasts. And if you're into comics as well, you'll want to take a gander at the best superhero fiction podcasts too!