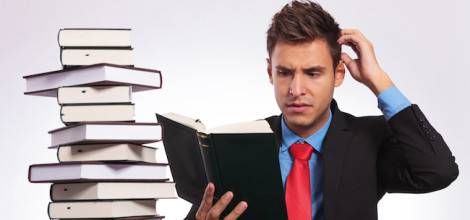 Fiction
Fiction 101: Literary Genres, Defined
This content contains affiliate links. When you buy through these links, we may earn an affiliate commission.
Setting out to list, define, and distinguish the genres buzzing around publishing like pesky fruit flies is setting yourself up for trouble. Yet, here we are.
I sometimes find the process of categorizing books confusing and aggravating. For one thing, not every book fits neatly into this genre or that. Some writers set out to genre bend, and some write without any thought to that business. But from the query letter to the bookstore shelf, the expectation is to find one or two genres that will describe the tone and content, for instance, of a work–the one word summary that will place it in the hands of a targeted audience. Genre is a publishing industry tool. Arguably, a tool that isn't always helpful to the reader or writer. But let's get into it anyway.
The following list isn't exhaustive, but sets out to provide basic guidance in navigating fiction genres and shimmy over its problematic landscape. As with all things genre, expect subjectivity.
Children's Fiction (YA/Middle Grade): Your parents decided to move. Again. But this time they're taking you halfway across the globe and right before Lacey and Chloe's exclusive slumber party. You could've been popular for once! Now you have to start over in a new place, crammed into a tiny house in a tiny kampong, and how do you make friends at the village school when you don't even know the language? You're in a YA novel.
From the Experts: In an SFWA article, literary agent Joe Monti said, "The publishing guidelines are traditionally for readers from ages 8-12 for middle grade and 12 & up for YA. My experience, particularly as a retailer cautions that these are soft and it's closer to 7-11 and 11-17."
Examples:
Snow Dog by Malorie Blackman
George by Alex Gino
Burn Baby Burn by Meg Medina
Comedy/Satire: You've been working at Olds & Older, LLP for a decade and you're scraping soul every night. After a particularly hellacious day of team building exercises and looming deadlines, you decide to self-sabotage. You've tried everything from dumping the acrid waste the office manager calls coffee on a client's laptop during the seventh meeting of the day to blasting Drake's "Started From The Bottom" on the old boombox you excavated from your cubicle, but the more you act out, the more you convince the higher ups that you're an innovative thought-leader. They're nominating you for TED Talks. It's going to take an hysterically stupid move to convince them to fire you, and you're just the person for the job. You're in a comedy novel.

From the Experts: In his "Guide to Literary Terms," Rutgers University English professor Jack Lynch says comedy tends to have a happy ending, a focus on less dignified characters, and to employ vernacular language. He defines satire as "the ridicule of some vice or imperfection."
Examples:
Mumbo Jumbo by Ishmael Reed
Tales of the City by Armistead Maupin
Right Ho, Jeeves by P.G. Wodehouse
Erotica: Little do your fellow Victorian socialites know what you're up to behind closed doors and under the sheets. Clad in nothing but pearls, a honeymoon gift from your poor husband, you seek solace in London's underbelly and the society of the salacious. But how did your husband land himself in a pool of blood in the alley behind the brothel? Who knows? Who cares? You're trading in those pearls for a brand new whip. You're in an (historical) erotic novel.
From the Experts: Author Sylvia Day writes, erotica stories are "written about the sexual journey of the characters and how this impacts them as individuals," and adds that while "emotion and character growth are important facets of a true erotic story…erotica is NOT designed to show the development of a romantic relationship, although it's not prohibited if the author chooses to explore romance."
Examples:
Story of O by Pauline Réage
Telepaths Don't Need Safewords and Other Stories from the Erotic Edge of SF/Fantasy by Cecilia Tan
Seductress: Erotic Tales of Immortal Desire edited by D.L. King
Historical: It's the '70s. Mick Rock shows up at the dinky camera store where you work every summer and he wants your recommendations. When he offers you a job as his assistant on the fly, you have no idea that by accepting you'll embark on a whirlwind tour meeting David Bowie, Freddie Mercury, and Iggy Pop along the way. You'll never be a legend, though you work hard at learning what it takes and often make a fool of yourself trying to look cool in the eyes of the greats, but you did manage to weasel into that one Rocky Horror scene and you'll have the memories long after your partner and kids get sick of hearing about it. You're in a historical fiction novel.
From the Experts: In "Beyond the History Books: Genre Guide to 'Off The Beaten Path' Historical Fiction," librarian Kelly Dickinson defined historical fiction "a novel set in the past in which the particular realities of that time and place play a significant role in the narrative."
Examples:
Hild by Nicola Griffith
Saint Mazie by Jami Attenberg
The Moor's Account by Laila Lalami
Literary Fiction: You exist in the world as we know it–reality. Or not. The problems in your life affect many. Or they're insular. Whatever their reach, they are complex and tell us something about the human condition, society, politics, or any number of civilization's byproducts. The end of your story resembles a question mark. You are probably a character in a work of literary fiction.
This is a tough one so I'm going off the path because I can't even. You can almost hear the grunts and envision the furrowed brow when literary fiction is defined. One reason the task is so difficult is because all manner of genre can sidle up to the term literary. Literary fiction is sometimes used to identify "serious" fiction, or works of literary merit, but who wouldn't call Margaret Atwood's speculative fiction novel The Handmaid's Tale serious fiction with literary merit? We say literary fiction isn't as keen on entertaining and appealing to the masses–commercial fiction. But who wouldn't say Jane Austen's Pride and Prejudice, examining the manners, morality, and society of the Regency's landed gentry, entertained and was popular?
Chimamanda Ngozi Aidichie's Americanah and Zadie Smith's White Teeth represent literary fiction with characters whose stories could exist in the known world and prompt us to examine ourselves and others. We can picture either book dissected in a classroom setting. But so can we with genre fiction that asks poignant questions and explores the landscape of humanity.
Mystery (Detective/Crime): The minute you decide to give up the business Ambassador Poppycock has the nerve to disappear. Too many eyewitnesses swear the last place they saw her was at a hotel bar…with you. It was odd that she called you up out of the blue to drink too many martinis and gab about that long-forgotten international cold case involving the theft of certain files exchanged between the president and the prime minister. Now everyone's giving you the side-eye–even your longtime boss and best friend is being cagey. Ah well. You have a reputation, and your freedom, to maintain. Time to don the detective hat one last time. No, really. This is it. You're in a mystery novel.
From the Experts: In "Sub-Genre Descriptions," Writer's Digest broke the Mystery/Crime genre down further into these sub-genres–Amateur Detective, Child in Peril, Classic Whodunit, Comic (Bumbling Detective), Cozy, Courtroom Drama, Dark Thriller, Espionage, Forensic, Heists and Capers, Historical, Inverted, Locked Room, Medical, Police Procedural, Private Detective, Psychological Suspense, Romantic, Technothriller, Thriller, Woman in Jeopardy, and Young Adult.
Examples:
Black Orchid Blues by Persia Walker
The Little Death by Michael Nava
A Spy in the House by Y.S. Lee
Romance: You're a windswept lovely with flowing hair and fiery eyes. You are a seductress pressing your stiletto heel into the hearts of those who adore you. But taboo and a poltergeist stand between you and your one true love. He takes to the high seas and to distant lands to forget about you, but the poltergeist of your angry ancestor has hitchhiked aboard his mighty vessel. What choice have you but to pursue him and knock a few heads off shoulders along the way? If there are two things you can count on, no matter what the plot throws your way, it's love-making (or at least a bit of heavy petting) and a "happily ever after." You're in a (paranormal adventure) romance.
From the Experts: Romance Writers of America says the two basic elements of every romance novel are a central love story and an emotionally satisfying and optimistic ending.
Examples:
Night Song by Beverly Jenkins
Hot as Hades by Alisha Rai
Wallbanger by Alice Clayton
Speculative Fiction
This genre umbrellas many other genres including horror, science fiction, supernatural or paranormal, and fantasy fiction.
Horror: A giant zombie chinchilla is terrorizing your prosaic suburban town! Escaped from the global conglomerate cosmetic testing mines where you work as a grunt, Chinzilla is thirsty for vengeance and gore. Your friends are being reduced to Doritos and the vultures are circling over Widow Johnson's vintage Airstream. You've unlocked the biggest stun gun in the universe and the fear of God. Lock the doors, hide the raisins, and flex those fingers because you'll be white-knuckling it to the end. You're in a horror novel.
From the Experts:
Examples:
Ring by Koji Suzuki
My Soul to Keep by Tananarive Due
It by Stephen King
Science Fiction: It's the future and genetic technology has created a world of extra-strength superhumans. But how will you, a rogue medical student associated with the TFHB (Tinfoil Hat Brigade), an underground coalition that predicted the problematic nature of this new world, find the cure to a cellular mutation within our revised genetic makeup that is exponentially shortening the lifespan of the human race generation by generation? SCIENCE! You're in a sci-fi novel.
From the Experts: Isaac Asimov said, "Science fiction can be defined as that branch of literature which deals with the reaction of human beings to changes in science and technology."
Examples:
Binti by Nnedi Okorafor
The Woman Who Thought She Was A Planet and other stories by Vandana Singh
The Moons of Palmares by Zainab Amadahy
Fantasy: Being fifteen isn't easy, especially in the jungles of Nazbar where the grok beasts roam and the evil mage Dourwak rules, having killed off every member of your royal family. Hidden in the recesses of Fetwith labyrinth and under the tutelage of a retired, legendary witch, you must learn to harness the gift. You're enamored with Dourwak's son, but an epic battle of sorcery is imminent and you're the only one who can stop the mage and free the Nazbarians who have been put to work, tunneling for the Dragon King's kidney stone–a mythical source of indescribable power. You're in a (YA) fantasy novel.
Examples:
Half-Resurrection Blues: A Bone Street Rumba Novel by Daniel José Older
What Is Not Yours Is Not Yours by Helen Oyeyemi
Palimpsest by Catherynne M. Valente
Even more genres and subgenres exist to direct and confuse us: adventure, philosophical, religious, women's literature, and urban fiction to name a few. But it's less important to find the perfect definition of each genre than it is to understand that genre is an imprecise, sometimes convoluted, classification system. Genres are signposts and multiple choice responses on OkCupid tests, but when books are as complex as the people who write them, they are not the be-all and end-all.