Audiobooks
7 Fiction Audiobooks for Disability Pride Month!
Happy Disability Pride Month! As a disabled person who uses audiobooks as an accessibility tool, I always love finding more disabled stories on audio. But while I can find a lot of nonfiction, I often struggle to find fiction. So here are some novels featuring disabled protagonists that are excellent as audiobooks!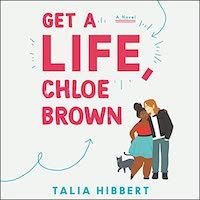 Get a Life, Chloe Brown by Talia Hibbert | Narrated by Adjoa Andoh
The incredible Adjoa Andoh performs one of my favorite romance series. In the first book in a trilogy that focuses on three sisters, we meet the eldest sister, Chloe, who has recently decided to move into an apartment on her own. In her life as a chronically ill woman, she has always had friends or family around to check in on her. So she's ready for this new challenge. Of course, it doesn't hurt that her new property manager is a very attractive, brooding artist.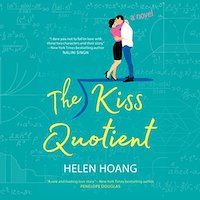 The Kiss Quotient by Helen Hoang | Narrated by Carly Robins
Carly Robins performs this steamy romance novel, giving voice to a wide range of memorable characters. Stella is a successful autistic woman who's spent most of her life pursuing her career, not her love life. So she decides to hire an escort to teach her how to be better in bed. But what starts as a business transaction turns into something a little more than Stella was expecting.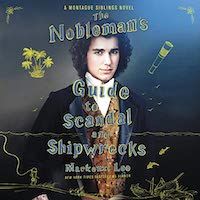 The Nobleman's Guide to Scandal and Shipwrecks by Mackenzi Lee | Narrated by Christian Coulson
I love the Montague siblings trilogy, but the last book in the series is my favorite. Christian Coulson performs The Nobleman's Guide to Scandal and Shipwrecks, perfectly capturing Adrian's strong narrative voice. The youngest of three siblings, Adrian grows up knowing nothing of his older brother and sister. Adrian navigates life with an intense case of the nerves, or anxiety and OCD as we would call them now. And just when everything begins to unravel, Adrian makes the discovery that he might not be the only heir to his father's estate.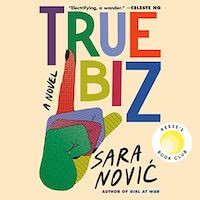 True Biz by Sarah Nović | Narrated by Lisa Flanagan and Kaleo Griffith
True Biz features a group of characters at a school for the Deaf located in the Ohio River Valley. As the school faces closure, we get a better look at many different characters who attend and run the school. The author uses formatting and pictures of hands signing in ASL. Whenever the ASL translations are voices on audio, you can also hear the author signing the words, helping listeners distinguish ASL from the spoken dialogue.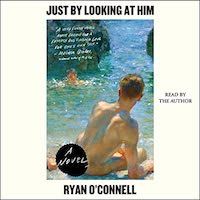 Just By Looking At Him by Ryan O'Connell | Narrated by the Author
Elliot is a white gay man with cerbral palsey who's always being told he's living the gay American dream. He's a TV writer with an incredible boyfriend and more money than he knows what to do with, but then why isn't he happy? Author Ryan O'Connell narrates the audiobook and perfectly captures Elliot's hilarious narrative voice, making this audiobook an incredible one-of-a-kind listening experience.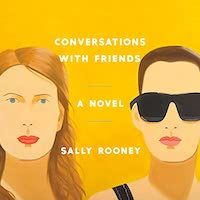 Conversations with Friends by Sally Rooney | Narrated by Aoife McMahon
Frances and her ex-girlfriend meet an older couple who they become entangled with almost right away. And while this novel is known for the classic Rooney takes on complex interpersonal relationships, Conversations with Friends also features Frances's experience with endometriosis, which completely alters her life and her view of self. Aoife McMahon, as always, is a gem of a narrator. I will never get tired of listening to her performances.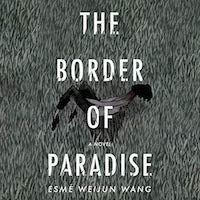 The Border of Paradise by Esmé Weijun Wang | Narrated by Mikael Naramore, Emily Woo Zeller, Graham Halstead, Bailey Carr, Karen Peakes, and Andrew Eiden
A cast of audiobook narrators perform The Border of Paradise, making each viewpoint character sound unique. Starting in the mid-20th-century, the novel follows a young man named David who struggles with mental illness through the decades. We follow him through adolescence, to his trip to Taiwan where he meets his wife, and after they return to the US to settle down with their children. The Border of Paradise illustrates how mental illness can have a lasting impact on generations of people, not just the person experiencing it.
---
For even more great audiobook recommendations, check out "10 of the Most Innovative Audiobooks to Listen To" and "10 of Libro.fm's Most Pre-ordered Audiobooks for Summer 2022"!