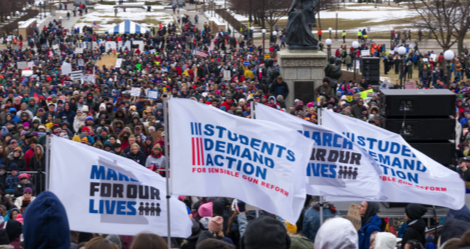 This Riot Recommendation of favorite fiction about activism is sponsored by Parts per Million by Julia Stoops.
A tale of activism, loss, and transformation, Parts per Million is reading for the resistance. Three Portland activists work hard to save the world—one radio show at a time—when an Irish photographer with an expired visa disrupts their lives. Against the 2002 backdrop of the buildup to the Iraq war, the activists uncover war technologies research at an Oregon university, setting off a page-turning sequence of events. Julia Stoops began Parts per Million, a finalist for the PEN/Bellwether Prize for Socially Engaged Fiction, during the tumultuous period after 9/11, and it's now "a primer for the fight to come."
---
Social engagement can make for some engaging reading, especially during this moment in time when consciousness raising is a civic duty for all ages. So please, pay a visit to the comments and tell us what you think are the best fiction reads featuring activism. We'll round up your answers and be back to share them with your fellow Riot readers and resisters.