Featured
Feminist-Friendly Romance Novels
This content contains affiliate links. When you buy through these links, we may earn an affiliate commission.
This is a guest post from Maya Rodale. Maya began reading romance novels in college at her mother's insistence. She is now the bestselling and award winning author smart and sassy romances. Her latest book is Dangerous Books For Girls: The Bad Reputation of Romance Novels Explained. Follow her on Twitter: @mayarodale
____________________
Between all the bodice ripping, swooning over hot dukes and happy endings, romance novels haven't always been considered feminist. And yet no other stories so relentlessly declare that women deserve the starring role in a story, that they are beautiful no matter what they look like, that they can be independent women and still find love, enjoy sexual pleasure without shame, and be rewarded for being their true selves. What's more feminist than that? For those interested in feminist-friendly romance novels, here are my five faves (and there are so many more).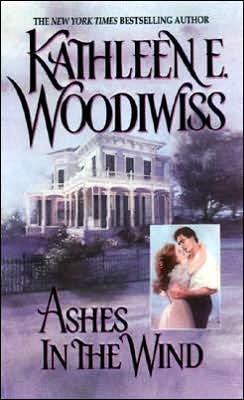 Ashes in the Wind by Kathleen Woodiwiss
Yes, this is one of those "old skool" romance novels people like to dismiss as the worst of the genre. But they haven't met a heroine like Alaina "Al" MacGaren, a southern woman getting through the Civil War by disguising herself as a boy. Her love story with Yankee Captain Cole Latimer is complicated not just by her deception but political loyalties, family ties and of course, lust. One of my favorite fiercely independent heroines and a strong, dedicated hero who loves her for those very qualities.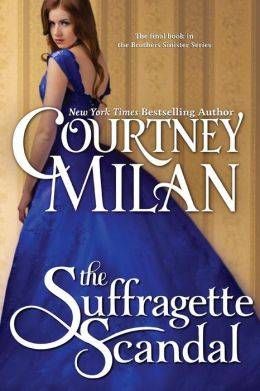 The Suffragette Scandal by Courtney Milan
Nothing like a historical romance featuring a suffragette heroine to put the women's movement in perspective and to remind the modern reader that once upon a time, feminism was more than something to tweet about. I was hooked from the moment Frederica Marshall informed the hero that the proper pronunciation is not "Huzzah. Suffragettes." but "Huzzah! Suffragettes!" This is not the book you might assume—a suffragette and the man who opposes her—but a smart, beautifully written romance about a hero and heroine who work together to accomplish their own goals and yes, have amazing chemistry. And you just have to find out what Milan means by the dedication: "For everyone who has ever carried water in thimbles and teaspoons throughout the centuries. And for all those who continue to do so. For as many centuries as it takes."
Practice Makes Perfect by Julie James
All of Julie James's novels feature highly educated, high-powered professional women who work hard and kick ass at their jobs and still find deliciously sexy relationships with smart, hot, and hunky heroes. Any of her books could satisfy a feminist reader, but my favorite is Practice Makes Perfect in which office enemies Payton Kendall and J.D. Jameson compete to make partner at their firm—and only one of them can get it. You know she's not going to let him win.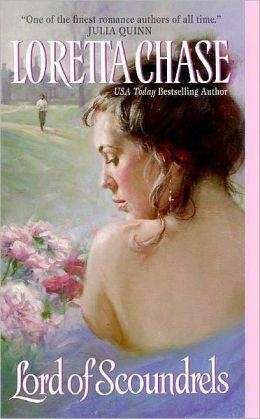 Lord of Scoundrels by Loretta Chase
Jessica Trent is a historical heroine with modern aspirations—to support herself by relying on her talent in spotting valuable antiques. She has plans to open a shop. Then Sebastian Ballister, the Marquess of Dain, ruins everything. Then Jessica shoots him. When they're forced into a marriage to protect their reputations, Dain introduces her to amorous pleasures and she introduces him to his feelings. In my opinion, she encompasses the best of romance heroines: smart, determined, feisty and still feminine.
A Royal Pain by Megan Mulry
There is much for a modern woman to love in Mulry's books. Her heroines are intelligent, driven, have careers they love, great female friendships and killer wardrobes. The stories take place in fabulous places—New York, Chicago, London—and feature a duke and his family but the relationships between the characters always feel so real, complicated, sexy, and wonderful. Start with A Royal Pain featuring Bronte Talbott, ad executive who falls for the wrong man before falling in love with the right man.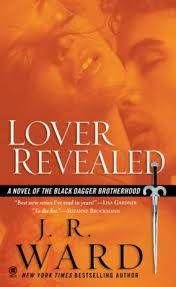 Lover Revealed by J.R. Ward
Marissa was raised to serve the king of the Black Dagger Brotherhood (seriously—in this vampire romance her sole purpose is to let him suck her blood). When he releases her from duty because he's fallen in love with another woman, Marissa thinks her life is over. But in her relationship with Butch, a former Cop and new Vampire who encourages her to do what makes her happy, she finds herself and a new purpose in life. This is a beautiful story about how a woman who doesn't have it figured out on page one but finds true love and happiness (with herself and her hero) by the last page.
____________________
Book Riot Live is coming! Join us for a two-day event full of books, authors, and an all around good time. It's the convention for book lovers that we've always wanted to attend. So we are doing it ourselves.