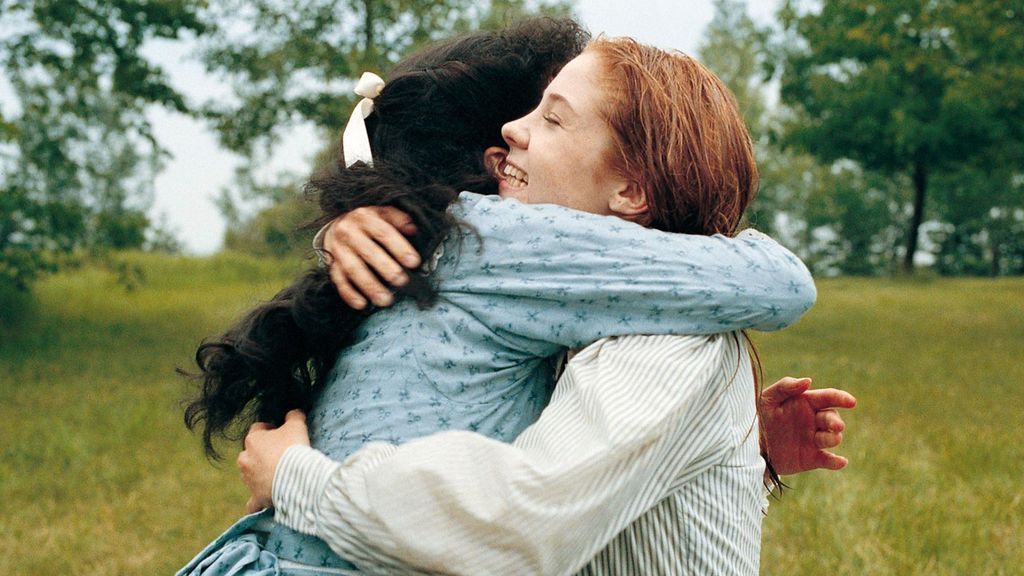 Lists
Our Favorite Literary Female Friendships
This content contains affiliate links. When you buy through these links, we may earn an affiliate commission.
In honor of Galentine's Day—the most important holiday of the year according to Leslie Knope—we've pulled together a list of some of our favorite literary female friendships.
What is Galentine's Day, you may ask? Oh, only the best day of the year!
Rachel Brittain
Elizabeth and Jane Bennet (Pride and Prejudice by Jane Austen)
Sisters make the best friends and there are few sister duos more iconic than Lizzy and Jane. Amidst a wild family and lots of boy trouble and heartbreak, these two always put each other first.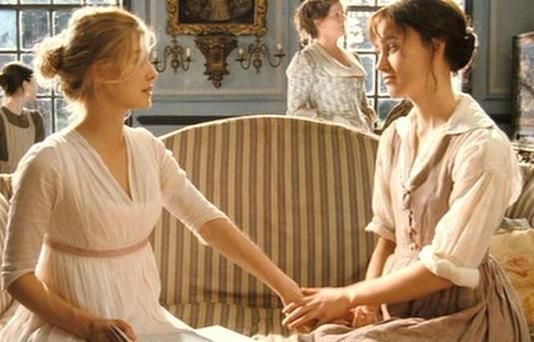 Pepper and Sidra (A Closed and Common Orbit by Becky Chambers)
It's not easy being an AI pretending to be human—but good friends help! I love the complexity of Pepper and Sidra's relationship in the second Wayfarer's book. They struggle to find their footing at first, but I loved that their relationship could be healthy and positive even while they often find themselves at odds. And it's just so nice to see their friendship grow and develop throughout the book.
Karou and Zuzana (Daughter of Smoke and Bone by Laini Taylor)
The friendship between Karou and Zuzana captured me from the very first chapter. Their relationship really captures the depth and commitment but also joy and lightness I've experienced in my own female friendships. The in-jokes and the willingness to literally cross realms to support each other—it may be fantasy, but it feels very real to life.
Mariam and Laila (A Thousand Splendid Suns by Khaled Hosseini)
Two very different women who form an unbreakable bond in the midst of terrible circumstances and personal tragedy. It's been a while since I've read this one, but I remember the deep relationship that developed between these two women being one of my favorite parts.
Jennifer and Beth (Attachments by Rainbow Rowell)
These office mates and best friends are writers at a newspaper in the late '90s where email is the hot new thing, and we get to know them mostly through the inordinate number of forbidden emails they send during work. These smart, entertaining exchanges tell us so much about their friendship. They encourage each other, call each other out, comfort each other, and they are truly there for each other in every way. I wish Beth and Jennifer were my best friends.
Anne and Diana (Anne of Green Gables by L. M. Montgomery)
Is there any more classic a friendship in literature than that of Anne Shirley and Diana Barry's? Diana gets the short end of the stick in that relationship as a definite sidekick and victim to Anne's every imaginative whim, but certainly there's no more loyal a friend than Anne. These kindred spirits are bosom friends to the end, and no one, not even the foxiest fox of them all (Gilbert Blythe) can get between them. Now, if only I could find the Anne to my Diana…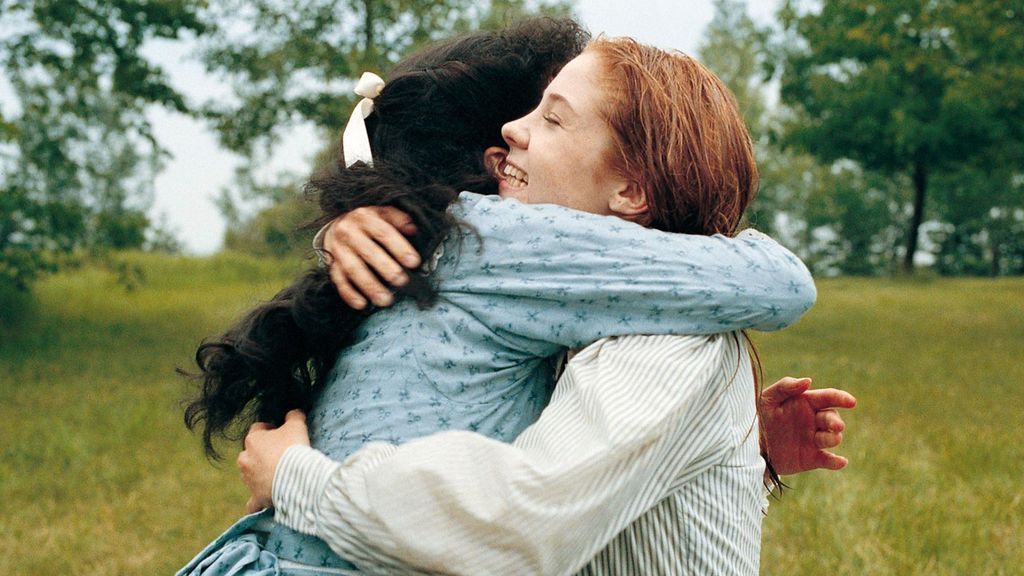 Narrator and The Best Friend (Chemistry by Weike Wang)
The unnamed narrator of Weike Wang's novel Chemistry has an also unnamed best friend, but man, these girls are true blue for each other. Sticking together during a very tough stretch of adulthood, the narrator spins out into a breakdown, quits her PhD program, and her relationship with her boyfriend falls apart when she won't agree to marry him. Meanwhile, her best friend gets married, has a baby, and finds out her relationship has ended as well. Weike Wang's novel is fragmented and told from the interior of the narrator, but it is clear that their friendship is a solid place to stand, in a world that, for the narrator, is nebulous and uncertain. Some of the strongest friendships are borne out of getting muddied in the trenches together. This one is a fabulous example.
Maddie and Julie (Code Name Verity by Elizabeth Wein)
"It's like being in love, discovering your best friend." A pilot in the ATA and a spy in the SOE meet during World War II and are separated on a mission to France. One of them is an unreliable narrator. Both are desperate to find their way back to each other. This one will break your heart.
And if you want to keep the Galentine's Day feels going, check out this list of awesome friend pairings from comics and some great books to give your girl friends for the best holiday of the year!
Who are your favorite literary friends? Let us know in the comments!