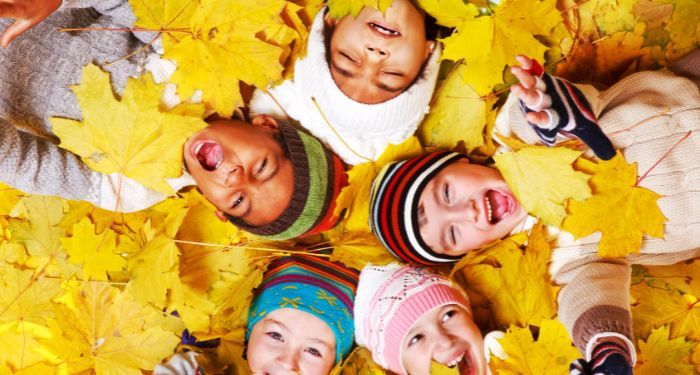 Children's
9 Feel-Good Middle Grade Books to Cozy Up with this Fall
Middle school is hard. If you know someone at that age, I can guarantee you that they'd find a list of feel-good middle grades books useful. They probably won't tell you that, though. Middle schoolers are like Sour Patch Kids.
Obviously, I'm being a little cheeky, but I'm not lying. A lot is happening in the brains and bodies of middle schoolers. Thanks to the onset of puberty, they're self-conscious, stressed, and moody. Additionally, they are at high risk for depression and anxiety. Often, this results in risk-taking behaviors like experimenting with drugs and alcohol.
Tweens struggle to parse their own feelings and to interpret the emotions of others. According to the National Institute of Mental Health, during the tween years, kids' brains produce more gray matter, affecting their prefrontal cortex. The neurons in this area, however, develop connections slowly thanks to all that gray matter. Thus, they literally cannot consistently utilize their still-developing executive functions like organizing, planning, impulse-control, and problem-solving. Their behavior is consequently erratic.
Compounding all that is the fact that today's tweens have experienced a lot of instability in recent years. In 2020, when the world got scarier I, a full grown adult, couldn't read for awhile. When I delved back into the written word, I only wanted safe, cozy books. I just couldn't handle pain on the page when there was so much pain in the present. For middle school kids, processing recent and current events is exponentially more challenging.
Luckily, there were lots of options for cozy books for me to read. Even luckier, there are tons of excellent, diverse options for young people to choose from. I often wish my younger self could read the amazing children's literature available today. However, since I have yet to develop time travel abilities, I will have to settle for sharing recommendations with the youths of the present.