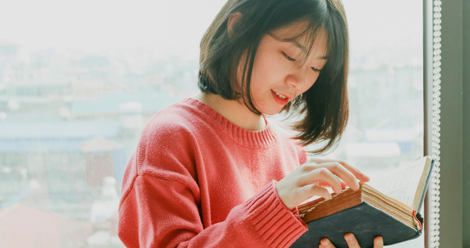 Sponsored
3 on a YA Theme: Books for Your February Holds List
This content contains affiliate links. When you buy through these links, we may earn an affiliate commission.
This list of February 2019 YA books is sponsored by our Unusual Suspects giveaway of $100 to the bookstore of your choice!
We're giving away $100 to the bookstore of your choice! Enter to win by signing up for Unusual Suspects, our mystery/thriller newsletter about new releases, book recommendations, book deals, and more. Enter here.
---
Huzzah for exciting new books to help us brighten up the snowy darkness of winter! February may be the shortest month of the year, but we're definitely not short on February YA releases for your library holds list. Get ready for an exciting new debut, a long-anticipated sophomore novel, a fantasy sequel, an #ownvoices LGBTQ+ contemporary novel, and an important historical novel about the founder of Planned Parenthood!
Sixteen-year-old Bri wants to be one of the greatest rappers of all time. Or at least win her first battle. As the daughter of an underground hip hop legend who died right before he hit big, Bri's got massive shoes to fill.
But it's hard to get your come up when you're labeled a hoodlum at school, and your fridge at home is empty after your mom loses her job. So Bri pours her anger and frustration into her first song, which goes viral…for all the wrong reasons.
Bri soon finds herself at the center of a controversy, portrayed by the media as more menace than MC. But with an eviction notice staring her family down, Bri doesn't just want to make it—she has to. Even if it means becoming the very thing the public has made her out to be.
Insightful, unflinching, and full of heart, On the Come Up is an ode to hip hop from one of the most influential literary voices of a generation. It is the story of fighting for your dreams, even as the odds are stacked against you; and about how, especially for young black people, freedom of speech isn't always free.
At the Medio School for Girls, distinguished young women are trained for one of two roles in their polarized society. Depending on her specialization, a graduate will one day run a husband's household or raise his children. Both paths promise a life of comfort and luxury, far from the frequent political uprisings of the lower class.
Daniela Vargas is the school's top student, but her pedigree is a lie. She must keep the truth hidden or be sent back to the fringes of society.
And school couldn't prepare her for the difficult choices she must make after graduation, especially when she is asked to spy for a resistance group desperately fighting to bring equality to Medio.
Will Dani cling to the privilege her parents fought to win for her, or will she give up everything she's strived for in pursuit of a free Medio—and a chance at a forbidden love?
Margaret was determined to get out. She didn't want to clean the dirty dishes and soiled diapers that piled up day in and day out in her large family's small home. She didn't want to disappoint her ailing mother, who cared tirelessly for an ever-growing number of children despite her incessant cough. And Margaret certainly didn't want to be labeled a girl of "promise," destined to become either a teacher or a mother—which seemed to be a woman's only options.
As a feisty and opinionated young woman, Margaret Higgins Sanger witnessed and experienced incredible hardships, which led to her groundbreaking work as an advocate for women's rights and the founder of Planned Parenthood. This fiery novel of Margaret's early life paints the portrait of a young woman with the passion and courage to change the world.
Max: Chill. Sports. Video games. Gay and not a big deal, not to him, not to his mom, not to his buddies. And a secret: An encounter with an older kid that makes it hard to breathe, one that he doesn't want to think about, ever.
Jordan: The opposite of chill. Poetry. His "wives" and the Chandler Mall. Never been kissed and searching for Mr. Right, who probably won't like him anyway. And a secret: A spiraling out of control mother, and the knowledge that he's the only one who can keep the family from falling apart.
Throw in a rickety, 1980s-era food truck called Coq Au Vinny. Add in prickly pears, cloud eggs, and a murky idea of what's considered locally sourced and organic. Place it all in Mesa, Arizona, in June, where the temp regularly hits 114. And top it off with a touch of undeniable chemistry between utter opposites.
Over the course of one summer, two boys will have to face their biggest fears and decide what they're willing to risk—to get the thing they want the most.
The Kaiser murdered Theodosia's mother, the Fire Queen, when Theo was only six. He took Theo's country and kept her prisoner, crowning her Ash Princess—a pet to toy with and humiliate for ten long years. That era has ended. The Kaiser thought his prisoner weak and defenseless. He didn't realize that a sharp mind is the deadliest weapon.
Theo no longer wears a crown of ashes. She has taken back her rightful title, and a hostage—Prinz Soren. But her people remain enslaved under the Kaiser's rule, and now she is thousands of miles away from them and her throne.
To get them back, she will need an army. Only, securing an army means she must trust her aunt, the dreaded pirate Dragonsbane. And according to Dragonsbane, an army can only be produced if Theo takes a husband. Something an Astrean Queen has never done.
Theo knows that freedom comes at a price, but she is determined to find a way to save her country without losing herself.
Want more "3 On A YA Theme" posts? Gotcha covered.