Featured Trailer: SIZE ZERO by Abigail Mangin
Size Zero by Abigail Mangin.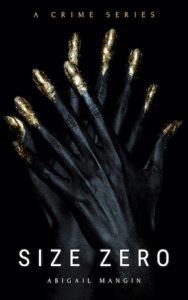 Condom dresses and space helmets have debuted on fashion runways. A dead body becomes the trend when a coat made of human skin saunters down fashion's biggest stage. The body is identified as Annabelle Leigh, the teenager who famously disappeared over a decade ago from her boyfriend's New York City mansion. This new evidence casts suspicion back on the former boyfriend, Cecil LeClaire. Now a monk, he is forced to return to his dark and absurd childhood home to clear his name. He teams up with Ava Germaine, a renegade ex-model. And together, they investigate the depraved and lawless modeling industry behind Cecil's family fortune.