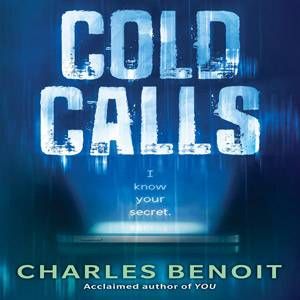 This week's featured trailer is Cold Calls by Charles Benoit. Check it out!
[youtube]https://www.youtube.com/watch?v=go68PuZ1ohc[/youtube]
Three high school students-Eric, Shelly, and Fatima-have one thing in common: "I know your secret."
Each one is blackmailed into bullying specifically targeted schoolmates by a mysterious caller who whispers from their cell phones and holds carefully guarded secrets over their heads. But how could anyone have obtained that photo, read those hidden pages, uncovered this buried past? Thrown together, the three teens join forces to find the stranger who threatens them-before time runs out and their shattering secrets are revealed . . .