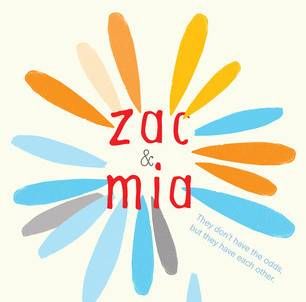 Book Trailer
Featured Book Trailer: ZAC AND MIA by A.J. Betts
This week's featured trailer is sponsored by Zac And Mia by A.J. Betts. Check it out:
[youtube]https://www.youtube.com/watch?v=hhsAiO-bB-I&list=UUNGSVN7u-zlbMkfuGXQu0Ig[/youtube]
____________________
The last person Zac expects to meet in the hospital room next door is a girl like Mia–beautiful, angry, and feisty with questionable taste in music. In the real world he could never be friends with a girl like her. But cancer changes everything. When a knock on the wall leads to a note, a friendship surprises them both. Does Mia need Zac? Does Zac need Mia? Maybe they both need each other, always. Told in alternating perspectives over nine months, Zac and Mia follows the relationship of two ordinary teenagers enduring extraordinary circumstances. A tough and tender novel that's a lot about love (and a little about cancer).