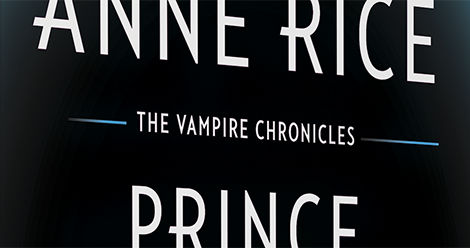 Book Trailer
Featured Book Trailer: Prince Lestat & The Realms of Atlantis by Anne Rice
This week's featured Book Trailer is for Prince Lestat & The Realms of Atlantis by Anne Rice! Check it out:
---
From Anne Rice, conjurer of the beloved best sellers Interview with the Vampire and Prince Lestat, an ambitious and exhilarating new novel of utopian vision and power.

At the novel's center: the vampire Lestat de Lioncourt, hero, leader, inspirer, irresistible force, irrepressible spirit, battling (and ultimately reconciling with) a strange otherworldly form that has somehow taken possession of Lestat's undead body and soul. This ancient and mysterious power and unearthly spirit of vampire lore has all the force, history, and insidious reach of the unknowable Universe.