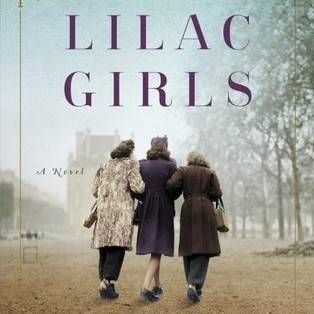 Book Trailer
Featured Book Trailer: LILAC GIRLS by Martha Hall Kelly
This week's featured book trailer is for Lilac Girls by Martha Hall Kelly. Check it out:
[youtube]https://www.youtube.com/watch?v=Bn7zdJF-4u0[/youtube]
---

Lilac Girls is a powerful novel that reveals an incredible story of love, redemption, and terrible secrets that were hidden for decades, inspired by actual events.

Told from alternating storylines from three different women all affected by the atrocities at a Nazi concentration camp for women, Lilac Girls takes you cross continents—from New York to Paris, Germany, and Poland in a story you won't soon forget.

"Lilac Girls is the best book I've read all year. It will haunt you." – Jamie Ford

"This is a part of history—women's history—that should never be forgotten."—Lisa See
Start Reading Today.