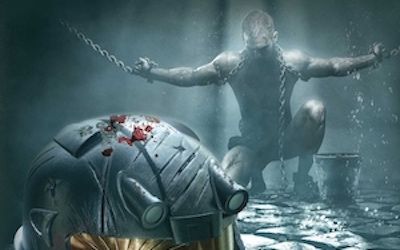 Featured Book Trailer: HELL DIVERS V: CAPTIVES by Nicholas Sansbury Smith
This week's featured trailer is for Hell Divers V: Captives by Nicolas Sansbury Smith.
Humanity has finally found a new home, but the price is blood… The highly anticipated fifth installment in the New York Times and USA Today bestselling series from Nicholas Sansbury Smith publishes on May 7. "Amazing settings, great characters, the end of the world shouldn't be this much fun!" says Matthew Mather, bestselling author of The Dreaming Tree. "Nicholas Sansbury Smith has created a compelling story about people we can care about… From the first page, I couldn't stop reading," declares New York Times bestselling author Orson Scott Card.