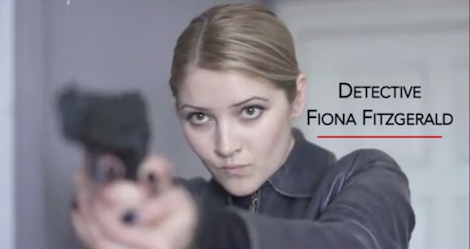 Featured Book Trailer: The Fiona Fitzgerald Series by Warren Adler
This week's featured book trailer is for the Fiona Fitzgerald series by Warren Adler. Check it out:

---
The Fiona Fitzgerald Mystery Series follows Detective Fiona Fitzgerald, an unlikely force for justice in Washington, D.C.'s predominantly male police force. As a Senator's daughter and top investigator in the homicide division of the Metropolitan Police Department, Fiona maneuvers between two vastly different worlds, moving quickly from opulent State galas to gritty crime scenes. Born into the elite social circles of the nation's capitol, and armed with intimate knowledge of the true face of the political establishment, Fiona is determined to expose the chicanery concealed within the highest echelons of the American political aristocracy.