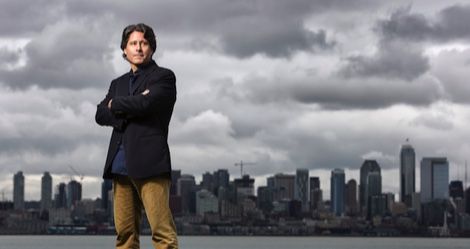 Featured Book Trailer: Author Robert Dugoni
This week's featured book trailer is sponsored by Amazon Publishing.
Millions of readers. Bestselling series. Thrilling page-turners. Discover New York Times bestselling author Robert Dugoni's captivating books and series from Amazon Publishing. With over three million readers and counting, Dugoni's stories have a relatable narrative voice that waves heartfelt and heart-pounding in his page-turning novels. Drawing inspiration from the Pacific Northwest, Dugoni's bestselling Tracy Crosswhite series follows the unexpected twists and turns of a Seattle detective's investigations. His latest standalone read, The Extraordinary Life of Sam Hell, is a hopeful new novel of the fates that define a life.