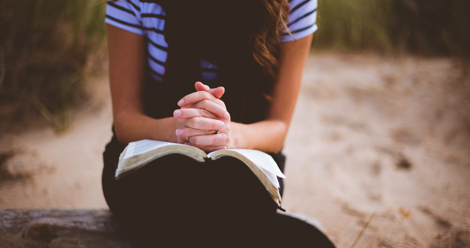 Lists
Favorite Under-the-Radar Books of 2017
This content contains affiliate links. When you buy through these links, we may earn an affiliate commission.
So many great books came out in 2017. Many of them are populating the best-of lists circulating on Book Riot and elsewhere around the web. You can't spit without hitting an "our favs" list on most news, book, or culture sites these days. The only problem is that a lot of the same books populate those lists. Sure, I suppose that means there are some clear "winners" for 2017, but what is a reader to do once she's read all those titles? That's where this list comes in. It's round-up of some of the Book Riot contributors favorite books published last year that somehow got missed on all the year-end lists.
Besides, you've got to know what to use all those bookstore gift cards on once you've read through all the best of lists!
After seeing how lonely her older sister is, Chloe makes it her mission to find the perfect guy for Ivy. Ivy also happens to be on the autism spectrum. And her choice turns out to be the brother of the generally unlikeable school jerk. As you can imagine, things don't go quite as smoothly as Chloe hoped. I was so pleasantly surprised by how much I loved this book. There's positive neurodiversity representation (YAY!), sexual identity exploration, and really likable and relatable characters. The story is so sweet and made me want to try to be a better sister.
—Kate Krug
American War by Omar El Akkad (April 2017)
I picked American War as my best of the first half of the year book back in July and it remains one of my favorites. I think it asked some really big, important questions that felt bigger and more important the longer 2017 dragged on. Omar El Akkad's novel follows Sarat as she becomes radicalized and eventually fights in a second American Civil War. El Akkad does a fantastic job re-imagining the American Civil War for the 21st century. It's a nice blend of history, myth, legend, and science fiction. If you're at all interested in a dystopian view of how today's political climate could play out, pick up American War. Come to think of it, maybe that spot-on, dystopic vision for America's future is why this book didn't make it onto a bunch of "best of" lists…it is an awful but plausible future.
—Ashley Bowen
The Valiant
by Lesley Livingston (February 2017)
This book was inspired by recent archaeological finds suggesting women also competed in Rome's gladiator competitions. But it was Fiona Hardingham's narration that brought me in. Fallon is a Celt in Roman Britain. She is kidnapped by slave traders who transport her to compete in the women gladiator's circuit. Fallon deals with rivals, friendships, and battles for her life in the ring, as well as unraveling mysteries new and old. I was so enthralled with this story, I didn't see the twist coming. The second book comes out in January (that cover!) and I am so ready!
—Aimee Miles
Nicole Georges' work is beautiful and this graphic memoir of her life with a rowdy pup hit me right in the heart. Beija is a bad girl: She pees on the carpet and gets in fights with other dogs. But she's still a good girl at heart. She's faithful to her human. Fetch is a dog-centric memoir, and honestly, I can't believe there aren't more books with this focal point. You'll smile, you'll cry, and you'll hug your furry pal tight.
—Ashley Holstrom
Scrolling through my e-reader after my fifth viewing of La La Land, not quite ready to leave that world, it's no surprise that this book piqued my interest. I thoroughly enjoyed this 1950s-set novel about a teenage girl caught between her mother's strict Catholicism and the glamorous world of the Hollywood world where her father works, where she meets Ingrid Bergman, and which is under scrutiny by Congress. It held the attention of my jet-lag-fogged brain when I was traveling—no mean feat.
—Claire Handscombe
*Content warning: this book includes an in-depth discussion of rape experienced by the author*
This was an incredible memoir full of wit, wisdom, and humor. I knew so little about this beautiful actress going into listening to this collection and I was blown away. The stories ranged from tales of the Bring It On set to discussing her advocacy to attending Prince's infamous parties. This piece by a fantastic WOC was overshadowed this year by the likes of Hillary Rodham Clinton and Roxane Gay. It's absolutely worth the time and will provide some valuable insight to this fascinating woman's life.

Tell us what book published in 2017 that you loved that didn't get the attention or affection it deserved in the comments!