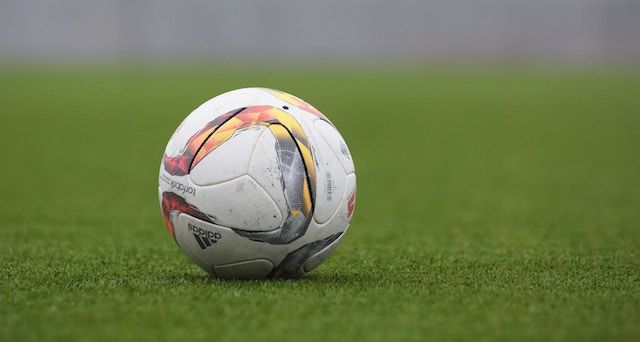 Pop Culture
Favorite Reads of the U.S. Women's National Team
Exciting news, all book nerds and sports fans: 1. They've done it again. By winning back-to-back World Cup championships, the U.S. Women's National Team has set themselves apart on the world stage. And 2. Rose Lavelle, Becky Sauerbrunn, Megan Rapinoe, and Jessica McDonald are readers too.
Rose Lavelle, now known for scoring the second goal in the final against the Netherlands, is notorious for her love of reading. Across her Twitter, Instagram, and in interviews, Lavelle mentions how much she enjoys reading J.K. Rowling's Harry Potter series. For the 2019 SheBelieves Cup, Lavelle even selected Rowling as the hero whose name was splashed across the back of her jersey.
She explains further in an article on the U.S. Soccer site, saying, "I picked her because she is a genius, is very generous and has a cool story to tell. I had been on this vicious cycle of reading books 1–3 of Harry Potter every summer and then re-starting because I wanted to remember everything that I had read the previous summer, but now that I'm out of school I have finally been able to read it all the way through."
Escaping to fictional worlds is one of defender Becky Sauerbrunn's hobbies as well. From series such as His Dark Materials to Ready Player One, Sauerbrunn lists science fiction and fantasy as her favorite genres. The third-time member of the World Cup team even bonded with an elderly fan over her love of reading.
Following the fan's passing, Sauerbrunn went to her Instagram to write touchingly about the impact reading had on both of their lives: "I just wanted to send my appreciation and affection for Ernie and our friendship into the ether with these words, like the words in the books that brought two unlikely people together, but that undoubtedly made my life richer for having shared them."
Beyond muggles and gleaming galaxies, poetry can be found on Megan Rapinoe and Jessica McDonald's reading lists.
Rapinoe, a captain and forward for the USWNT, an activist, and the 2019 Golden Boot winner, chose to wear the name of poet Audre Lorde on the back of her jersey during this year's SheBelieves Cup.
When asked about her choice, Rapinoe says, "Audre Lorde was unapologetically herself. She so beautifully and powerfully expressed all parts of herself and her experiences at once. She was a woman, a lesbian, a feminist, a person of color, a civil right activist and a poet. She understood so clearly that change does not come from playing by the existing set of rules."
In a different way, McDonald finds strength in poetry as well. During games, McDonald plays as a forward; but 100% of the time she holds the position of mother to her 7-year-old son, Jeremiah. Amidst motherhood, injuries, and a challenging upbringing, poetry has served as a source of inspiration for this world-renowned athlete.
When revealing the name she wore on the back of her jersey for the 2019 SheBelieves Cup, McDonald shared she identified especially with the power of poet Maya Angelou: "I love her poetry, but I think it's more so her words and how she uses them that captured my attention. Reading her quotes and her poetry has inspired me in a lot of ways, especially on a bad day. I can always go back to her poems."
As these women celebrate their victory and continue to fight for equal pay across athletics, it's so good to know that they are just as likely to be found celebrating a day off with a book of poetry or fighting over the last bookstore copy of a new sci-fi book.
Still hungry to read more about soccer? Check out 5 Books About Women's Soccer for the Women's World Cup or 7 Books to Read After Watching the Women's World Cup.