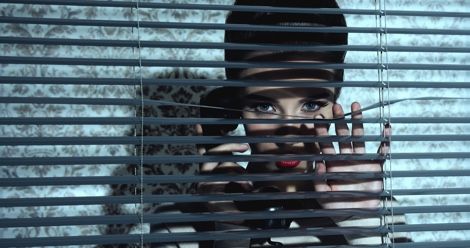 This content contains affiliate links. When you buy through these links, we may earn an affiliate commission.
A monthly roundup of favorite mystery and thriller reviews from the biweekly Unusual Suspects crime newsletter, highlighting some great new releases and backlist mysteries that shouldn't be missed.
While February felt like the length of a year this time it was still the shortest month, which means I had to cram 30/31 days worth of reading into 28 days. Challenge was obviously accepted! And it's a good thing because I read some excellent crime novels this month including two lady spies and two of my favorite authors had new releases! Plus, I have something for every reading taste including neo-noir, procedural, and nonfiction. Prepare your TBR for some of my favorite mystery and thrillers I read last month.
Recent Releases:
This is an excellent spy novel that is unlike every other spy novel I've read. For starters it isn't a thriller, it's character driven, like Who Is Vera Kelly?, and follows a Black woman FBI intelligence officer. Set in the mid-'80s the novel is a slow burn suspense—with a kick you won't see coming—where Marie Mitchell is writing her young sons a letter in order to explain recent events. We not only get to see her upbringing and time with the FBI but also her recruitment into a task force that is the U.S. meddling in Burkina Faso's politics. Mitchell is a fantastic lead who is smart, determined, and doing her best to do right, while working for an organization that tells you what to do—and is an all white boys-club. This is a great read for fans of literary mystery, character driven novels, and historical fiction—especially focusing on history that never gets taught. The audiobook is narrated by Bahni Turpin, who is hands down one of the best narrators—I will listen to any book she narrates.
A Deadly Divide (Rachel Getty & Esa Khattak #5) by Ausma Zehanat Khan
This is one of my favorite procedural series because I've really enjoyed watching the two lead detectives grow and it travels around the world looking at important social issues. This was my favorite so far because of the pacing and how everyone was basically a suspect, so it really keeps you guessing and doubting throughout the entire book. Esa Khattak and Rachel Getty are Canadian detectives who work for a department that handles minority-sensitive cases. They're currently tasked with a mass shooting at a mosque in Quebec. Khattak struggles with this case hitting too close to home and Getty finds herself having to make tough decisions while also constantly looking over her shoulder while working with the local police who seem to have bigots amongst their team. Between the priest found at the scene with a gun, a young Muslim at the scene who the police arrest, a local hate group, and a stalker, there are plenty of suspects to give Khattak and Getty tons of work, and the reader a heart-racing read. Khan is an excellent writer who explores all the nuances in communities and social issues without creating caricatures or stereotypes. I'm already looking forward to the next in the series! (TW stalking / mass shooting)
Jane Harper is at the top of the crime writing genre along with Attica Locke, Megan Abbott, and Tana French. She steps away from her recent series for this standalone that is just as atmospheric. I honestly would have read this in one sitting if it weren't for the setting giving me anxiety—it's literally so remote and so hot that you'll die if your car breaks down and you don't have supplies with you. So when Cameron is found dead in the heat near his abandoned car, lots of questions are asked and speculated, including did he intentionally go out into the heat? His brothers Nathan and Bub, sharing property but still hours away from each other, reunite with Cameron's wife and children and their mother in order to figure out what happened. Did the elements get someone who knew better or is there something they're all missing? This takes you into the family members' lives, while dropping you into this very harsh setting, as it slowly builds into one hell of a mystery! I will drop whatever I am doing to read a Jane Harper crime novel. (TW domestic abuse/ child abuse/ date rape/ suicide)
This was my first Atkinson novel and I can see why so many love her work. She managed to write a great spy novel for crime fans and a great novel for historical fiction fans, while having the depth readers want in literary fiction. It's RUL good! It's two timelines: In 1950 Juliet Armstrong is a BBC radio producer for a children's program when her past shows up. In 1940, just barely an adult, Armstrong is recruited into MI5 and trained to monitor British Fascist sympathizers by transcribing audio recordings. This isn't a jumping-off-buildings-during-chase spy thriller, instead it's filled with tension and fascinating scenes as it follows a group of spies during WWII. What I loved most was Armstrong's character and her dry humor and observations in all the situations she's placed in. I went with the audiobook, which I fully recommend for full immersion into this great story that will especially have you holding your breath as you reach the end. (TW suicide)
Backlist:
So yes, I'm technically late to this one in that it published ten years ago, but there are so many important things to ponder and learn from that it's never too late to read this investigation into the high school massacre that occurred April 20, 1999. I'll say straight out it's not an easy read, as it takes you into the tragedy with details, but to this day there is still so much wrong information associated with what happened and the book does an excellent job of not only giving the correct information but of showing how the misinformation started and how it spread. In a time when mass shootings continue, and social media changes the way we digest news, and journalism many times aims for being the first rather than the most accurate, there is so much to sit with and discuss while and after reading this book. (TW mass shooting/ homophobia/ ableism/ suicide (thoughts included)/ PTSD and survival guilt discussed)
The Thief by Fuminori Nakamura, Satoko Izumo (Translator), Stephen Coates (Translator)
It had been a while since I read neo-noir or a crime novel that had no mystery element and I really enjoyed this one. It's a rather quick read about a thief–masterful pickpocket—who has a past partner/friend show up in his life with a too-good-to-pass-up job opportunity. As you can imagine, that job opportunity puts our thief in danger. He also finds himself tangled with a woman and her young son after helping the kid who he catches shoplifting, and soon becomes something of a mentor to the boy. My favorite aspect though was certainly the details of how each pickpocket scene was written, really taking you into how it's done. (TW child abuse mentions/ public groping)
This book is a white-knuckle read to the point that even though it starts in the present, so you know how it ends, you are still freaking out during the entire novel, set in the past. It's so good. It's so creepy. And there's witchcraft! Florence Lovelady was in her early 20s and was a constable when she helped catch a creepy af child killer in Lancashire, in the 1960s. She was the only woman officer at the time and she was treated exactly as you'd imagine. The novel starts with her and her teenage son, in the present, visiting to attend the serial killer's funeral 30 years after his arrest, but a message is left for her, and of course the past is coming back! I love a thriller where you think you know everything and you really don't know anything! I was so sucked in that I got so many chores done, which I'd been avoiding, because I needed an excuse to keep listening to the audiobook. But please be smarter than me and don't start the book before bedtime—trust me! (TW claustrophobia / rape)
I feel like Jewell always delivers for me in great characters and immersing me in stories I can't put down. This time around we get a neighborhood in Bristol, England and follow a bunch of residents. The thing is someone has been brutally murdered in their kitchen. This we know, but who? And why? We follow Joey, a woman living with her brother and sister-in-law who is struggling on a few fronts including finding happiness. There's a school headmaster and his wife and son, the son who spends his time at his window spying/stalking the neighbors. We meet two school girl best friends, one with a crush on the headmaster, and the other who thinks he's overstepping a line. And there's the mother who is convinced there is an organization stalking her…As we get to know each character we also get scenes of police questionings related to the murdered person as slowly we wait for everything to get stitched together into the solve of what happened! I love that Jewell gives me a variety of characters and struggles in daily life while always weaving a solid mystery throughout. I went with the audiobook on this one, and so long as you can pay attention to the dates, I recommend it.