This Riot Recommendation is sponsored by Other Press. Read The Die is Cast, the first book of the Leona trilogy, by the "queen of Nordic noir" Jenny Rogneby.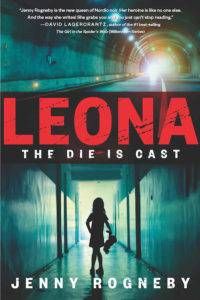 This best-selling Scandinavian thriller follows its troubled heroine as she investigates a high-profile robbery for Stockholm's Violent Crimes Division. A hardboiled crime novel, filled with unexpected twists and turns, featuring an unusual heroine. Leona makes for gripping reading while challenging feminine norms and questioning what is behind the choices we make. Millennium Series author David Lagercrantz calls Jenny Rogneby "the new queen of Nordic noir."
---
I still enjoy a Nancy Drew mystery, but I'm so glad there's an excellent selection of female detectives in fiction today. Armed with their sleuthing hats, their magnifying glasses, and their intellects, they go where others fear to tread. They keep us turning those pages because we have to know…whodunnit? Tell us in the comments below, who are your favorite female detectives in fiction?
Save
Save
Save