This Riot Recommendation is sponsored by Simon & Schuster.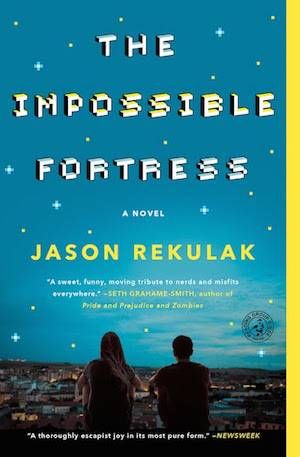 It's May 1987. Fourteen-year-old Billy Marvin of Wetbridge, New Jersey, is a nerd, but a decidedly happy nerd. Afternoons are spent with his buddies, watching copious amounts of television, gorging on Pop-Tarts, debating who would win in a brawl (Rocky Balboa or Freddy Krueger? Bruce Springsteen or Billy Joel? Magnum P.I. or T.J. Hooker?), and programming video games on his Commodore 64 late into the night. Then Playboy magazine publishes photos of their idol, Wheel of Fortune hostess Vanna White, Billy meets expert computer programmer Mary Zelinsky, and everything changes.
---
Like, totally time to go back to the gnarly '80s with some awesome books set in the decade of big hair, loud clothes, video games, and John Hughes movies. There's Ernessa T. Carter's fantastic 32 Candles and the fun My Best Friend's Exorcism by Grady Hendrix. We asked you to tell us your favorite book set in the '80s and here are your favorites!
Silver Sparrow by Tayari Jones
The Secret History by Donna Tartt
Eleanor & Park by Rainbow Rowell
1984 by George Orwell
Sag Harbor by Colson Whitehead
American Psycho by Bret Easton Ellis
My Best Friend's Exorcism by Grady Hendrix
Tuesday Nights in 1980 by Molly Prentiss
32 Candles by Ernessa T. Carter
Tell The Wolves I'm Home by Carol Rifka Brunt
Searching for John Hughes by Jason Diamond
26A by Diana Evans
Aristotle and Dante Discover the Secrets of the Universe by by Benjamin Alire Sáenz