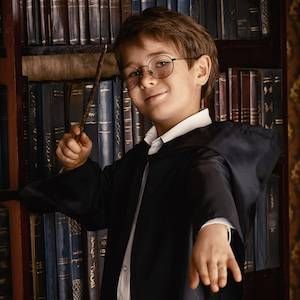 Giveaways
28+ of Your Favorite Books Featuring Magical Schooling
This giveaway is sponsored by The Novice by Taran Matharu.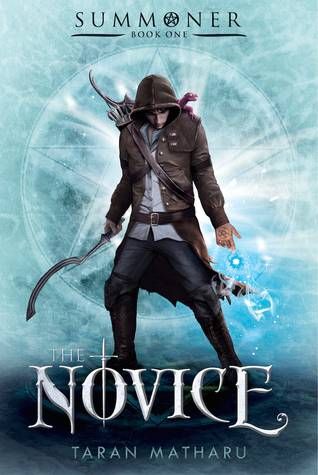 He can summon demons. But can he win a war?
Fletcher is working as a blacksmith's apprentice when he discovers he has the rare ability to summon demons from another world. Chased from his village for a crime he did not commit, Fletcher must travel with his demon, Ignatius, to an academy for adepts, where the gifted are taught the art of summoning.
Along with nobles and commoners, Fletcher endures grueling lessons that will prepare him to serve as a Battlemage in the Empire's war against the savage Orcs. But sinister forces infect new friendships and rivalries grow. With no one but Ignatius by his side, Fletcher must decide where his loyalties lie. The fate of the Empire is in his hands.
____________________
Magical schooling is fascinating- such a mundane thing (How many total days of our lives do we spend in school? So many.) made fantastical and weird and unfamiliar. Along with the novelty, a magical school is the perfect place for an author to show off his or her world-building chops. Is this magic dangerous? Useful? Dark? Can the students handle it? Can the hero or heroine handle it?
We asked and you answered. Here's a round-up of more than 28 of your favorite books featuring magical schooling. Get ready to get your read on — many of these are series titles, so you've got plenty of good books ahead of you.
(And of course, we only listed Harry Potter once, despite the fact that was the most popular answer by leaps and bounds.)
The Academy (The Central Series Book 1) by Zachary Rawlins
Akarnae by Lynette Noni
The Black Magician triology by Trudi Canavan
Chrestomanci series by Diana Wynne Jones
Circle of Magic series by Tamora Pierce
A Discovery of Witches by Deborah Harkness
Earthsea triology by Ursula le Guin
The Farseer trilogy by Robin Hobb
Flyte by Angie Sage
Harry Potter series by J. K. Rowling
Hex Hall by Rachel Hawkins
The House of Spirits by Isabel Allende
Jonathan Strange and Mr. Norrell by Susanna Clarke
The KingKiller Chronicles series by Patrick Rothfuss
Magic's Pawn by Mercedes Lackey
The Magicians series by Lev Grossman
Miss Peregrine's School for Peculiar Children by Ransom Riggs
The Mortal Instruments series by Cassandra Clare
Sabriel series by Garth Nix
The School for Good and Evil by Soman Chainani
So You Want To Be A Wizard (and sequels) by Diane Duane
Soulbound by Heather Brewer
Sourcery by Terry Pratchett
The Sword in the Stone by T. H. White
The Tapestry series by Henry Ness
Three Parts Dead by Max Gladstone
Wise Child and Juniper by Monica Furlong
Wizard's Hall by Jane Yolen