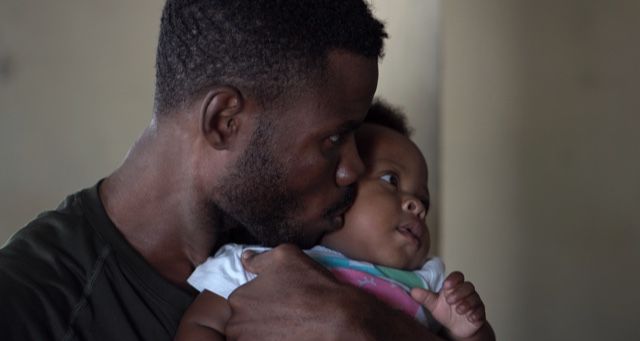 Children's
5 Great Picture Books for Daddy-Daughter Reading Time
This content contains affiliate links. When you buy through these links, we may earn an affiliate commission.
Father's Day is often overshadowed by Mother's Day in both life and literature, but the relationship between father and child is just as important, especially when it comes to daughters. The saying goes that the relationship a daughter has with her father is the foundation of her future relationships with other men. Reading together (and starting at an early age) is a great way for fathers and daughters to build a loving bond that will last a lifetime, and we have the perfect picture books for your daddy-daughter quality time.
Based on experiences from the author's childhood, this is a heartwarming story of love and appreciation between a father and his daughter. Nari's dad may be in a wheelchair, but that doesn't stop the two of them from having wonderful times together.
Girl of Mine by Jabari Asim (Author) and LeUyen Pham (Illustrator)
In this story inspired by "Rock-A-Bye Baby," a baby girl in the arms of her father is suddenly whisked away on an adventure in a lush garden under the moon's soft glow. Girl of Mine is full of engaging rhymes and vibrant illustrations that will delight children and parents alike.
Ladybug Girl and Her Papa by Jacky Davis (Author) and David Soman (Illustrator)
Lulu and her papa are spending a perfect day together that includes going on a hike, making a pancake breakfast, and building a birdhouse. Even doing the laundry with Papa is a fun adventure for Ladybug Girl.
See a dad through the eyes of his daughter. Papa is a hairdresser when he braids her hair and an art collector when hangs her drawing on the wall, but the most important thing of all is that he will always be her papa.
A Tale of Two Daddies by Vanita Oelschlager (Author), Kristin Blackwood (Illustrator) and Mike Blanc (Illustrator)
On the playground a boy asks a girl if it's true that she has two dads. She replies, "Yes. There is Daddy and Poppa." When his curiosity brings about questions like, "Which dad helps coach your team?" and "Which dad makes breakfast?" She answers "Daddy coaches my soccer team." and "Poppa cooks eggs and toast in the morning."
Honorable Mention
This is not a book for reading. This is a book for writing (and doodling)! Although not technically a picture book, this one-of-a-kind journal is perfect for building a lasting bond between father and daughter. Record memories, share stories, and find common interests.
What are you favorite daddy-daughter picture books? Let us know in the comments!