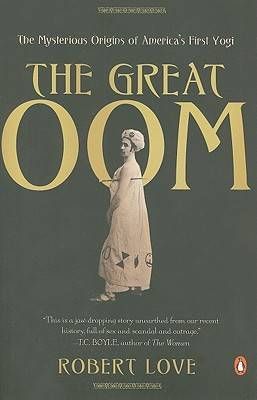 Nonfiction
The Fascinating Salacious History of American Yoga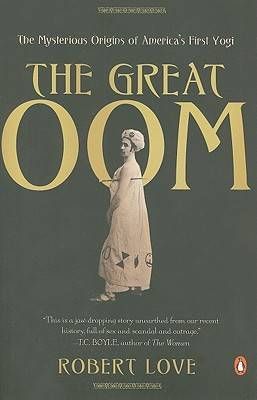 As you all know I live in the Baltimore suburbs, an area of the world that is at the forefront of mini-malls and crab houses, not Vedic spirituality. However, even along Reisterstown Road, a river of impervious surface, yoga places abound. How did this come to be?
How did it come to be that at the Panera in Pikesville I overheard two middle aged dudes in suits and loafers of the Glengarry Glen Ross model talking not about the new Wegmans's development that is supposed to "anchor" Owings Mills, no, they were talking about bikram yoga. Hot yoga. They had herniated disks in their necks and neuropathy and one had avoided an anterior fusion surgery by sticking with an intense yoga training. (This is not medical advice. I'm just eavesdropping on a cultural meme.) I had to horn in.
"I never thought I'd be the kind of dude who does yoga," the one guy told me.
I said, "You have The Great Oom to thank for it," and proceeded to tell them about The Great Oom: The Mysterious Origins of America's First Yogi by Robert Love, who writes this well-researched biography with wit and sparkle. Fat middle-aged real estate sharks doing yoga and "loving" what it was doing for their "body-mind connection" in the modern American suburbs would not have been possible without Oom, who started out life in 1876 as (wait for it)…Perry Baker from Iowa.
Add Victorian prudery in colonial India, the Jazz Age fascination with Orientalism, America's historical religious fringe-tasticness, and interest in the occult and stir, and you have a terrific and true story that is juicy with money (the Vanderbilts were early followers of Oom), Tantric love triangles, New York suffragettes, tumbles from grace and, at last, redemption…in form of a cute little yoga studio near you with its dancing elephant-headed-god logo.
_________________________
Sign up for our newsletter to have the best of Book Riot delivered straight to your inbox every week. No spam. We promise.
To keep up with Book Riot on a daily basis, follow us on Twitter, like us on Facebook, , and subscribe to the Book Riot podcast in iTunes or via RSS. So much bookish goodness–all day, every day.