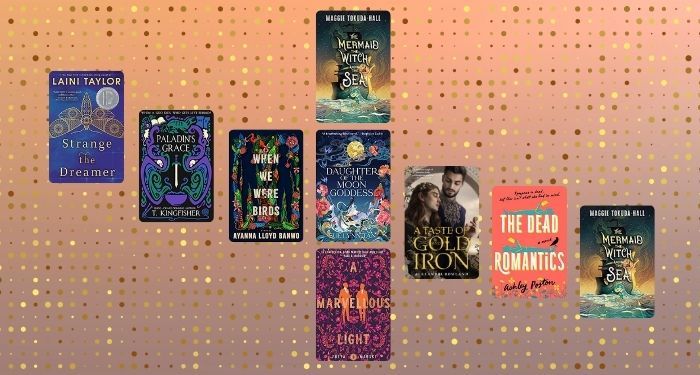 This content contains affiliate links. When you buy through these links, we may earn an affiliate commission.
Is there anything better than the pure escapism of fantasy romance novels? A little magic, a little love, and a perfectly happy ending — that's exactly the sort of thing I like when I'm looking for a bit of comfort. And these ten fantasy romance novels are full of just that: comfort. No matter what conflict and turmoil lies inside — and don't be fooled, some of these novels involve war and death and terrible curses — you can rest assured that at the end of it all, love will prevail. And maybe, just maybe, you'll fall in love a little bit alongside them.
These stories are full of ghosts and love, princes and goddesses, mermaids, magicians, and all manner of magic. Some of the stories take place in our world where a hint of the supernatural resides, while others depict magical worlds plucked straight from our wildest imaginations. From urban fantasy romance to high fantasy romance, these stories have it all. Even with all these possibilities, one thing you can be sure of is the combination of magic and romance you'll find inside.
Be enchanted, be swept away, but most of all, take a moment to relax as you sit back with one of these beautiful fantasy romance novels.
Need more Fantasy Romance in your life? We've got you covered with even more recommendations: