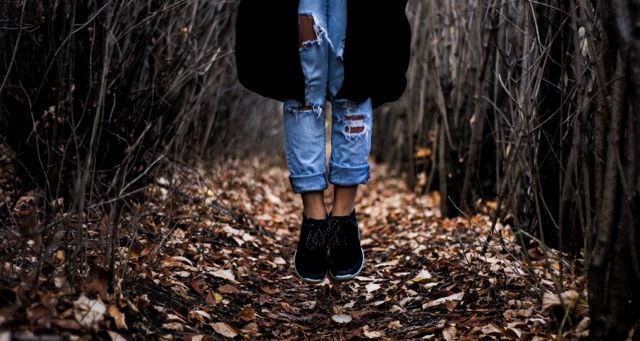 Lists
6 Fantasy Releases to Dig Into this Fall
This content contains affiliate links. When you buy through these links, we may earn an affiliate commission.
I spent the entire summer diving into my stack of books from BookExpo, diving into the pages and trying to figure out which fantasy releases were the most necessary to preorder for this Fall. Now I'm passing on my recommendations to you: here are six astounding fantasy releases that came out this fall that you should dig into ASAP.
The Deep by Rivers Solomon with Daveed Diggs, William Hutson, and Jonathan Snipes
This short, stunning novella is directly inspired by the song of the same name by group clipping. (Daveed Diggs, William Hutson, and Jonathan Snipes). Both tell of water-dwellers who descended from pregnant African slave women thrown overboard. In the novel, Yetu, the historian, is being destroyed as she tries to hold all of the traumatic and violent past of society herself, sharing it with her community only once a year. This is short, powerful, and brilliant: Solomon once again shows their writing skill and talent, telling rich stories using "we" to demonstrate the collective sense of a shared history. The Deep is out November 5.
A fun portal fantasy that features January Scaller, a mixed-race girl in the home of her father's wealthy white patron, stifled and prejudiced against. She finds a door in a wheat field through which she can see the sea, and just like that everything changes: she discovers that behind the patron is a world of conspiracy and threat, of a Society that is hoarding the artifacts of these worlds and burning the doors behind them. A book within a book; a fascinating cast of characters including Bad, the loyal dog at January's side; and more all bring together this speedy read.
A mother wants her daughter Lea to be protected as she flees Nazi Berlin for Paris. So she enlists the help of Ettie, the sharp, underappreciated daughter of a rabbi, who agrees to make a golem for Lea's protection in exchange for money for her own escape. It's a beautiful novel that blends historical fiction with fantasy in a gorgeous, lyrical manner; the omniscient narrator connects a wide cast of characters in an epic feel. The narrative is propelled by Ettie's fire and Lea's quiet heartbreak, but the true main character is Ava, the golem who was created to be a mother and who must wonder if she is truly human, if she can truly love.
A lesbian with a bad attitude, a necromancer holding her life on a string, thrown into a battle royale where the winners become immortal knights. Fight scenes, betrayal, terrifyingly good world-building, stunning twists, a daring ending—this book has it all, thrilling me at every turn, providing an intricate world populated by a sarcastic, wild main character with no impulse control. This book was worth all of its 448 pages, and I adored every second of this spooky novel: it's perfect for a chilly, almost-Halloween October day, coffee in one hand and this impossible-to-put-down fantasy space opera in the other.
Callender has written a fascinating, devastating Caribbean-inspired world of power and privilege and colonial oppression. Sigourney Rose is a Black noble woman in a world where all Islanders like her are enslaved; her family was murdered when she was a child, and now she's determined to rise through the ranks in order to exact her revenge on the colonizers who rule these islands. Armed with her power to read and control minds, she sets out on a difficult and very morally gray path to take over the throne through manipulation and violence. Queen of the Conquered is out November 12.
Snow, Glass, Apples by Neil Gaiman, Illustrated by Colleen Doran
This short story has been around for a while, but not like this. Colleen Doran has taken Neil Gaiman's dark adult horror adaptation of "Snow White," featuring the queen and step-mother as the protagonist fighting an ancient, monstrous evil she doesn't understand, in an art nouveau, lush, gorgeous style that deserves the highest, most wondrous praise. To see one of my favorite fairytale retellings told in all its chilly glory in such a rich, beautiful style, was an absolute joy. Read this on the first truly cold day of fall, and feel the chill sink into your bones—have a cup of warm tea and a candle at the ready.