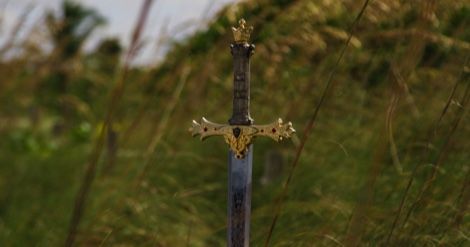 Lists
18 Of The Best Fantasy Novels For Adults
This content contains affiliate links. When you buy through these links, we may earn an affiliate commission.
I chose this month as my fantasy month because I need new worlds, magic, adventure, maybe some blood and definitely some prophecies. What about you? Do you need some fantasy Adult fiction in your life right now? If so, you're at the right place! Check 18 of the best fantasy novels for adults.
The books below are my pick for best adult fantasy novels, and I'm only choosing stand-alones, not one of them belong to a series. So you won't have to wait to see what happens after that cliffhanger or wait a year to see how your favorite hero saves the world. Nope, today you can pick these books and finish in one go.
This adult Peter Pan retelling tells the story of Peter Pan leaving Neverland ten years ago, leaving behind his dreams. But when he returns he finds it changed.
It is fascinating to read about this character who didn't want to grow up but finally he did. And the romance is epic. Get ready to get all the feels when Peter and Hook are together.
Vampires aren't dead in books. And Silvia Moreno-Garcia is the one to watch.
Certain Dark Things takes place in Mexico City, in the middle of a vampire war between gangs. We have Domingo, a street kid, and the vampire who comes in and saves him, Atl. She's escaping to South America, in the run from a rival vampire clan. Things will get complicated as Ana, a cop, gets involved as well.
Winterglass by Benjanun Sriduangkaew
Another retelling! This one is all about the Ice Queen and her power over the people of Sirapirat. She once conquered it, but that's not the only thing she wants in her possession. She is searching for the fragments of a mirror whose power will grant her deepest desire. With the help of General Lussadh and a tournament of souls, you will have to read it to see it how it ends.
Temper by Nicky Drayden
Auben has more vices than he can deal with. While his twin brother has only one vice and that will give him a better life. But Auben is not going to let the vices define him.
When Auben starts to hear dangerous voices that speak to his evil side and whisper to him to perform deeds that go beyond innocent mischief, the twins' relationship might finally snap.
Winner of the British Fantasy Award for Best Newcomer, Under the Pendulum Sun narrates Catherine's journey to Arcadia in search for her brother, Laon. But once she arrives she will find herself isolated in the sinister house of Gethsemane.
Aliette de Bodard is always a great pick for any fantasy book you want to read. In this case, In the Vanishers' Palace is a Beauty and the Beast retelling where woman meets dragon.
New Adult Last Call at the Nightshade Lounge is simply epic. College grad Bailey is introduced to this new world of monster-fighting bartenders and their explosive cocktails.
Circe by Madeline Miller
If you're familiar with Madeline Miller's storytelling, you know this one is also going to be just as beautiful as the rest. Circe tells the story of the sorcerer Circe. But it doesn't stop there. You will see her whole journey and her meetings with famous figures from mythology, like the Minotaur and Odysseus.
Another vampire title for you to have a massive reading list.
Melanie has lived a thousand lives but nothing has prepared her for this one. She now has been targeted by a serial killer and is running for her life. She will crossed paths with an old face from her life, Penley, who thought his life was already figured out, but when Melanie walks back in, he finds out there is more to it than that.
When I first read this book, I fell in love very quickly with it. And later on, I have reread it so many times and have found that it's just as beautiful as the first time.
A magical circus and a story worth a thousand years. A competition between two magicians who have trained for this day for a long time. There can only be one winner, but fate has thrown them a bad card and they find love.
When their parents travel to visit their grandfather, these two sisters are left alone in their home in the woods. The Sisters of the Winter Wood will follow their story and their growth, the secret in their heritage and family, and a beautiful tale that leaves you wanting more.
Miryem can change silver into gold. And this results in a good thing for her family, in the edge of poverty. But soon after, trouble comes knocking at her door; the cold creatures in the wood and their king want her for her own, for reasons she can't possibly understand yet.
If you enjoy a good Hades and Persephone retelling, The Dark Wife will be your new favorite.
This is a F/F retelling where Hades is the goddess of the Underworld. She offers Persephone sanctuary, a safe place to hide from the gods. And there, Persephone finds love and herself.
A beautiful historical fantasy, The Ghost Bride is a book you must not leave behind.
Li Lan doesn't have a lot of prospects. But when fate takes the matter in their own hands, an invitation and a prospect arrive at her door. The Lim family want her to become a ghost bride for their recently-deceased son. This union will guarantee a perfect life but for a terrible price.
I couldn't not mention another Silvia Moreno-Garcia story! This one takes place in Mexico City, on 1988 and later on 2009.
It's all about music in this one. Meche has discovered how to cast spells in music and with her two other friends, things are looking brighter. Come 2009, and she has returned to Mexico for her estranged father's funeral and in this visit she reunites with Sebastian, the boy from once upon a time.
Creeper is scrappy teen living on the streets of New Orleans and she is done doing it. She wants a ticket to board the smuggler airship Midnight Robber. She has secrets to trade with the captain of the ship, Ann-Marie, to let her get on this ship. But there is one secret she isn't willing to share and that is the voice inside her head, the voice of Oya, the African orisha of the wind and storms.
This young half-goblin prince has lived in exile all his life, but now after the mysterious accident surrounding the Emperor and his three sons i,n line's deaths, he is called upon to take his place as the next Emperor.
Dark Things by Sukanya Venkatraghavan
Intrigue and enchantment, this is what makes Dark Things, a powerful and luscious story combining fantasy with rich tapestry of folklore. Ardra, our protagonist, has only known life as a Yakshi, designed to seduce and kill men after drawing out their deepest secrets. But when one victim survives, her world spins out of control.
---
What are your favorite fantasy novels for adults?