Lists
4 Fantasy Name Generators for Authors and Gamers
"What's in a name?" Juliet Capulet asks in Act II, Scene II of Romeo and Juliet. She's attempting to make the case that a person's name has no bearing on who they are. Of course, we know how that ended for her. If Juliet had had access to a good fantasy name generator, she might have thought differently about names.
I don't know about you, but as a fantasy writer, some of the hardest things for me to come up with are good, believable names for my characters. A name is one of the most important facets you can give a character. A good fantasy name is a rare jewel. Not only do they define a character, but they sound otherworldly and yet believable. If you haven't turned to a fantasy name generator to find a name for a major or secondary character in your work, then I'm not sure you can actually call yourself a fantasy writer.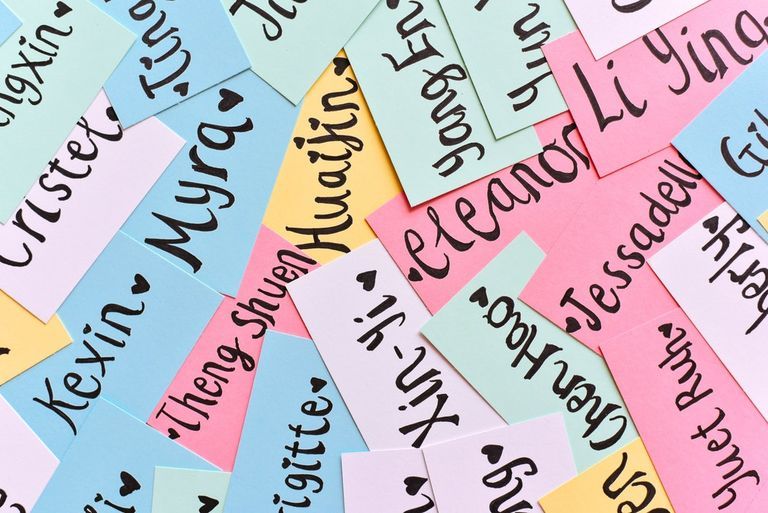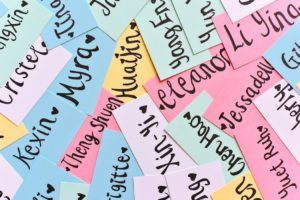 A fantasy name generator is exactly what it sounds like: an algorithm in which you plug in certain signifiers, and it randomly generates a name. Some generators are very basic, while others have more features and give users more control over the names they generate.
There are tons of great fantasy name generators out there. Whether you're an author trying to create an entire world from scratch, or a Dungeons & Dragons enthusiast looking for compelling names for your next campaign, try these fantasy name generators to jumpstart your imagination.
I've been a Scrivener apologist ever since I started using the program several years ago. I could do an entirely separate post just on why you should be using Scrivener as a writer, but that's for another time. Consider this, though: how many other word processing programs do you know that provide a random name generator, right in the program itself?
Scrivener's name generator is pretty multifaceted: You can choose from a wide range of countries to cull names from, preset fore- and surnames, or even ask for double-barrel alliteration. Just set the indicators, and with a click of a button, you can generate up to 500 names at one time.


FantasyNameGenerators.com is likely the only name generation site you'll ever need. It's an aggregate of more than 1100 name generators for nearly every fantasy and sci-fi property you can imagine. You have your standard franchises, like Lord of the Rings, Harry Potter, and Star Wars. But there's also a lot of video game and television franchises on offer as well, like Game of Thrones, Dragon Age, and even Pacific Rim.
Each major category has sub-categories to choose from, like human, goblin, elf, etc. Looking for some good name ideas for other things, like battles, dungeons, or…pizzerias? Yep, they have that too. The only limitation is there's no way to preset anything, so if you want your names to all start with "A," for example, you couldn't do that. Each generator can only generate up to ten names at a time, but you can click away as often as you wish. Just be careful: make sure you don't get too lost in here and still work on your writing.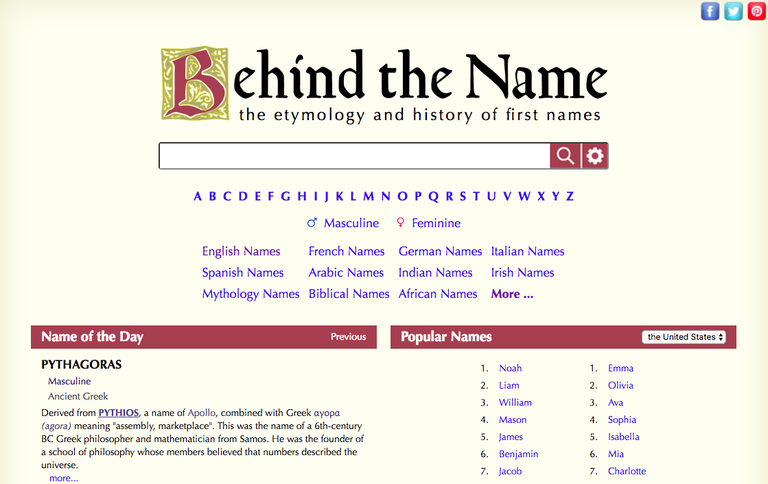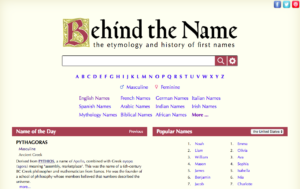 Behind the Name is a name generator and name meaning site with a unique twist. In addition to generating random names, you can also generate random life stories.
With just two clicks, I was introduced to Alessandra Federico Albino Bernardino, a 25-year-old Italian American from Texas. She's 5'7", 143 lbs, right-handed and has O+ blood. Unfortunately, Alessandra will die on February 17, 2068 at 12:09 PM from a stroke. While it's not exactly everything you need to go on to create a compelling character, these details do help you more fully visualize an actual person.
Behind the Name also includes a rather exhaustive list of name meanings, from Asian, European and African origin. There's also mythological name meanings and some from popular culture.
This site is an even simpler name generator, but it contains your most basic needs: human, elf, dwarf, orc, etc. In addition to these, there's band names, military operations, and superhero/supervillian names. You can set the names to be short, medium, or long, and clicking generate opens up a new page where the list appears.
This one may take several tries to find the best name. I'm not sure how much fear "Operation Uneven Octopus" will strike in the hearts of enemy combatants.
Are there other fantasy name generators I'm forgetting? What are your favorites? Leave a comment and let me know!