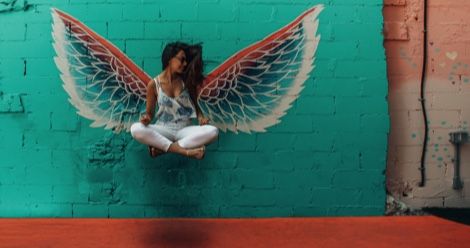 This content contains affiliate links. When you buy through these links, we may earn an affiliate commission.
The books on this list include stories that, regardless of the technology used in the story or the year in alternative histories, create a world based on fantastical logic, and that came out in the twentieth century. They take place in the time period in which it was written, and the magical mixes with the modern for that context. A magical realism overlap is allowed, since magical realism blends with the modern.
The author trusts the reader to take a leap into what is impossible in our world, and suspend disbelief. Thus they've created a believable world where the impossible is possible. You just have to make the jump.
Let the record also stand that these books can be light and whimsical, or dark and moody. I'm all for more fantasy comedies, and for less gatekeeping. Children's fantasy overall tends to be more fun, because authors are more willing to entertain the kids.
Below are my recommendations for what to read if you want to get into fantasy with modern elements.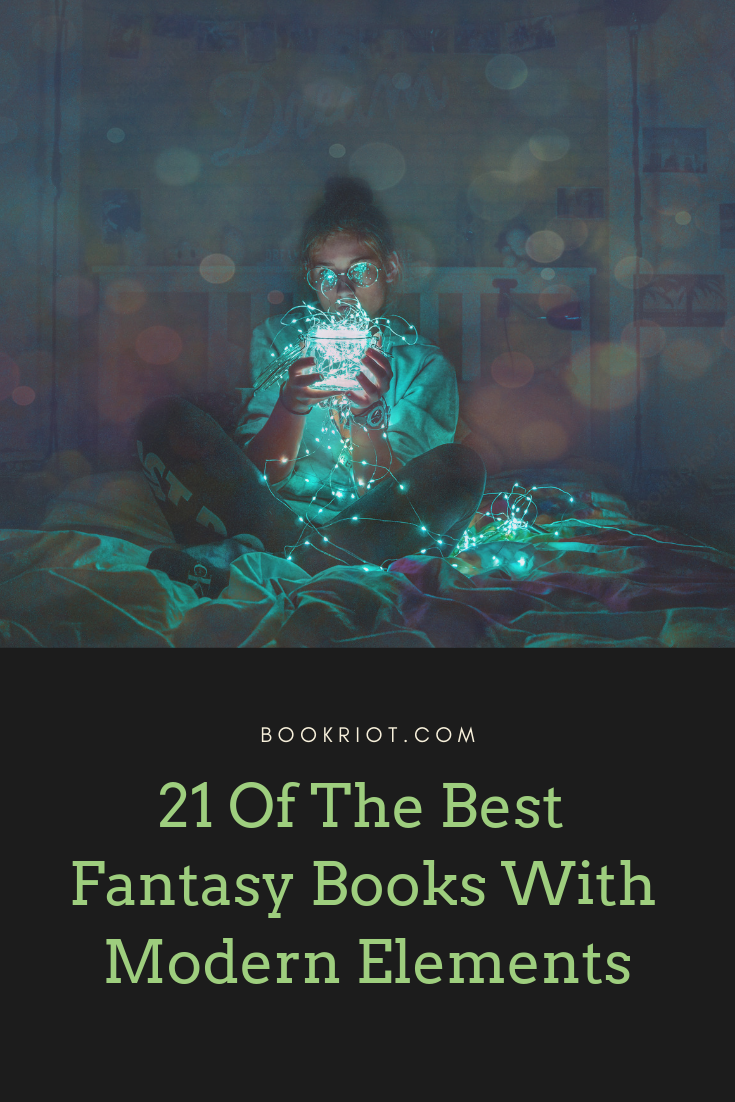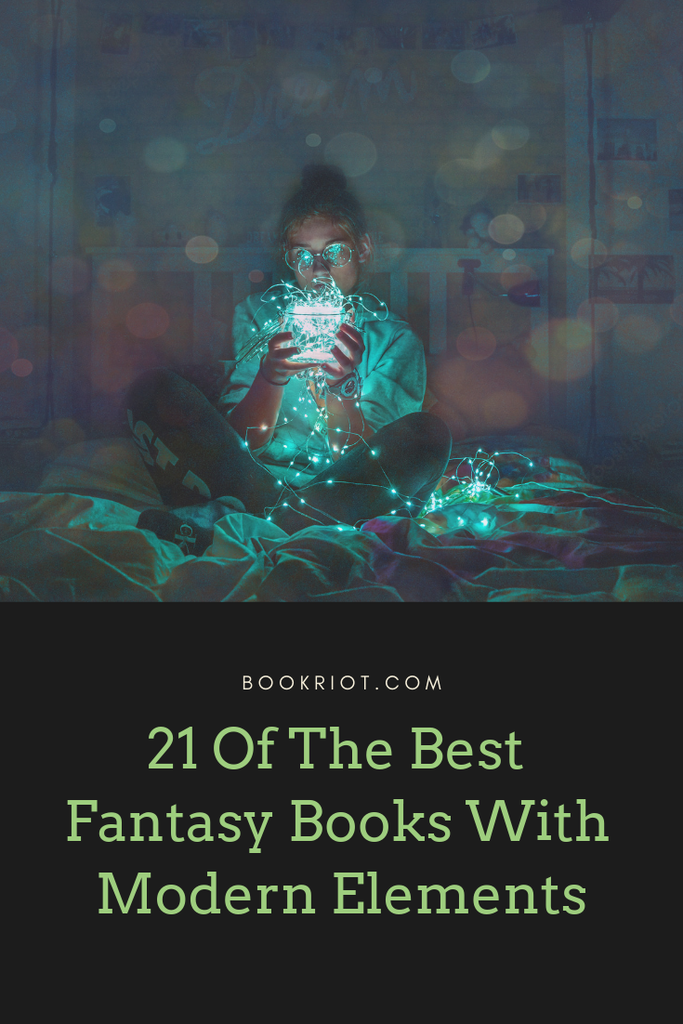 Children's Fantasy
The Unicorn Rescue Society by Adam Gidwitz, Jesse Casey, Joseph Bruchac, and David Bowles
Uchenna and Elliott don't think much of Professor Fauna, a teacher at their school. That changes when he recruits them into the Unicorn Rescue Society, an underground organization committed to protecting magical creatures. Elliott would rather catch up on his schoolwork, but Uchenna loves the adventure. And by some coincidence, two men that harass and capture magical creatures happen to be their neighbors.
This series is very '90s. It was aimed at kids like me, who would have enjoyed reading about mysterious teachers that hate garlic. The Bailey School Kids believe their homeroom teacher is a vampire. They also accuse their camp counselor of being a werewolf, and an artist of being an alien. Though they can never prove it each time, the kids remain suspicious. Eddie is the most suspicious, and also the one who catches the most trouble with their teachers.
We admit that Travers was a problematic woman of her time, but she could write very well. And we know the story of Mary Poppins—a stern nanny visits a troubled household, using magic to tame and entertain the children. Jane, Michael, John, and Annabel adore her, even as she puts them in their place, and the Banks parents adore her. After the fun has come and gone, she has to leave, because she's Mary Poppins and she has places to go. The children promise to never forget Mary Poppins, because of the good she did for them. Travers wrote the story for 1930s kids, and we can get a sense of the melancholy in the light prose.
Another dragon tale, this one about a homeless boy who finds a dragon, and their run from a strange being that wants to eat them. Funke's works in general are a wonder, taking place against an elegant backdrop where basilisks roam in the sand and homunculi occupy the dust. One homunculi in particular, set to spy on the dragon and his friends, starts questioning his loyalties as the boy shows kindness to him.
You can't go wrong with stories about modern kids acting out ancient myths. Percy Jackson starts his story by battling dyslexia and a poor school performance, only to battle monsters and go on quests. He then learns he's Poseidon's son and has to go to a camp where all the gods' children train and prepare to become heroes. Most of the time, he frets about his mother's living situation, and how long he'll last in a school before flunking out or for the stigma to catch up to him.
Rosa loves ghosts. She loves working in appeasement. Thus, she does not understand why her mother moved to a town without ghosts. Rosa hopes that she can find the reason, especially when she befriends a local boy who helps his dad with knight and squire duty. But even an unhaunted place has its share of adventure.
Our modern life would improve greatly if we had mythical fire breathers with us. They could occupy pocket-watches and tell us the time and protest when you tell them they're 30 minutes slow. Jacob has this problem with Iggy, his adorable pocket dragon that doesn't know when to wake him up for school. We can also observe how Jacob and his friends decide to "liberate" a dragon from a science museum, only to find that they have thieves to thwart. Jacob realizes they've gotten into a real adventure, and need to rescue more than one dragon.
Bruce Coville is a fantasy author mainstay. The author of The Unicorn Chronicles, the My Teacher is an Alien series and others, he created a part of childhood with his writing. This series is very '90s in terms of its messages and environment. The Magic Shop books are about kids running from their problems—bullies, embarrassing moments, abusive relatives—and finding solutions in the form of the mysterious objects that shopkeeper Mr. Elives sells to them. Rather, he sells them most of the time; in one case a kid shoplifts a skull and thus owes the owner a favor, and in another a mysterious women gives a brooch that will never come off until the main character faces her shyness. Yet we get a sense that Mr. Elives's magic is eternal, and will always help.
Modern Duologies, Trilogies and Series
Jim Butcher knows how to combine the modern with moral ambiguity and magic. Harry Dresden is technically not supposed to have magic, but his mentor vouched for him. Now he spends his days helping the police fight against supernatural threats, while one threatens to take over his mind. This series is a long-runner, so there are many places to start with Dresden.
Vianne Rocher and magic have an odd relationship. She spent her life traveling with her mother, who believed in Tarot and spells, but Vianne craves stability and a better life for her daughter, so she tries to meld what she learned with honest chocolate making. Magic, and people, don't work that way; in Chocolat, she comes to odds with a local priest in a small town when she opens her shop during Lent, while in The Girl With No Shadow her daughter Anouk rebels against Vianne's sudden conservative cold-turkey approach to life. Anouk can see the changes that Vianne can't, from the currencies used in Paris, to the technology that evolves beneath their noses.
When I read these books, Deep Secret confused me. It features a convention where bewildered authors meet real magical beings who are fans of their books—Neil Gaiman admits that Diana Wynne Jones based one character's morning habits off his—and magids try to find students. Rupert Venables wants to train a replacement but finds himself disappointed by candidate Maree Mallory and her computer-loving cousin Nick. Nick later gets a turn on the adventure wheel in The Merlin Conspiracy, where he stumbles into a kidnapping plot while waiting for his morning coffee.
I first read this trilogy in high school, and Midnighters accurately nails life in the early '00s. In a strange town, new neighbor Jessica finds out that at midnight, time stops for an hour, as do all the electronics, and the monsters come. The monsters like to eat people and wage war, even if they aren't inherently evil. Jessica soon allies with fellow teens that fight the monsters in the blue time, as a conspiracy brews.
We need more stories about cultural appropriation, racism, and sexism, with magic enhancing the stakes. Sierra is a teen mural artist who doesn't understand when her grandfather apologizes for a problem involving beings called Shadow Shapers. That is, people who can use art, music and stories to connect with spirits. It turns out Sierra has these powers, which would be good except that an outsider professor learned the craft from her grandfather and wants to kill off anyone else who has the gift.
Jane Yolen wrote and edited her way to the modern fantasy genre. She and her son worked on these tales, which are about musicians that have to enter faerie worlds to save their siblings and friends, with the trappings of the modern world and their skills. While musicians Callie and Moira try to escape their situation and make the best of it, they have to ignore the horrific implications that these fairy tales have and write a new ending. With Callie, she has to rely on her mettle while Moira hopes that her harp skills will do to save the day, even as she trusts a fox who is not all that he seems.
Stand-Alones for Adults
Silvia is a remarkable author, and one not afraid to call out the double standards in publishing. This story features vampires in Mexico, and the horrors of what can happen after dark.
This is another trippy story that delves into magical realism. While it's not a happy story, it encapsulates how magic can express pain, joy, and troubled love. Three girls are raised by a stern single mother; when a neighborhood youth wants to marry the youngest, a cook named Tita, their mother says Tita has to stay unmarried and take care of her, but Pedro can have the eldest Rosaura. If he were sensible, Pedro would turn this offer down and elope with Tita, provided he has enough inheritance, but he decides to marry Rosaura and carry on an affair with Tita on the side. Both sisters hate this, but Tita can't move on from Pedro or escape her abusive mother. Tragedy ensues as not even Tita's magical cooking that reflects her feelings can save the situation for her or her loved ones.
Helen Oyeyemi is what we could call a writing prodigy. She wrote this novel as a young adult and sold it to Bloomsbury. Her heroine Jess struggles with being a mixed child in a cruel school, and in a gifted class where no one appreciates her. (I can relate, Jess.) Just as she seems to earn her first friend on a trip to Nigeria to visit family, the new friend seems to encapsulate all the mischievous and terrible things that Jess wants to do. To deal with Tillytilly and regain her kindness, Jess has to dive into her family's hidden history and Yoruba roots.
Some days you get vampires, and other days you get vampires that walk in the sun. Here we have a vampire that wakes up with no memory of how she got there. Shori knows that she's older than she looks—like a child—and that other vampires want to kill her. She reenters vampire society, trying to make sense of her loss.
Shadow Moon couldn't tell you why he picked a fight with a random man. Nor could he tell you why his wife and best friend died shortly after Shadow got his release papers. He can say, however, that the man who hires him as a bodyguard is no ordinary man. Mr. Wednesday claims to be one of the old Gods preparing for war, having immigrated with countless other gods to America, and needing belief to survive.
Temper by Nicky Drayden
Some twins' worst problems involve being polar opposites; here, one twin has to deal with demonic possession. Auben doesn't mind being the bad twin; he likes to smoke, troll his friends, and so forth. But he has issues with becoming truly evil and hurting the people he loves, like his twin Kasim. Their only chance is to attend a strict boarding school and find a cure for the possession.
Short Story Collections
Fantasy isn't always comforting. Lesley Nneka Arimah shows how human flaws, ego, and godly follies can mess with others' happiness and cause a moral hazard. As two gods fight over a lost child, a mother seeks to make her baby, and tragedy ensues.
This one will bring the waterworks. The titular story is about the horrors of assimilation, and how a biracial kid turns aside his mother's living magic to fit in better at school and become a white person ideal. Ken Liu's work combines fantasy with the ordeal of growing up, which is always painful.