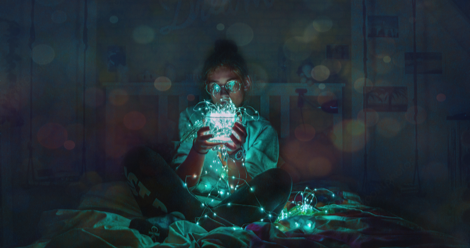 This giveaway asking you to recommend your favorite fantasy books set in the real world is sponsored by The City of Lost Fortunes by Bryan Camp.
The fate of New Orleans rests in the hands of a wayward grifter in this novel of gods, games, and monsters.
Jude has been lying low since the storm, which caused so many things to be lost that it played havoc with his magic, and he is hiding from his own power, his divine former employer, and a debt owed to the Fortune god of New Orleans. But his six-year retirement ends abruptly when the Fortune god is murdered and Jude is drawn back into the world he tried so desperately to leave behind. A world full of magic, monsters, and miracles. A world where he must find out who is responsible for the Fortune god's death, uncover the plot that threatens the city's soul, and discover what his talent for lost things has always been trying to show him: what it means to be his father's son.
---
Far-off kingdoms are all well and good, but a fantasy novel set in the real world we know can really spark the imagination as we go about our daily lives. We asked you to tell us your pick for those books in exchange for a giveaway entry, and here are just some of your submissions:
The Mortal Instruments by Cassandra Clare
The Ballad of Black Tom by Victor LaValle
Jack of Kinrowan by Charles de Lint
Nine Princes in Amber by Roger Zelazny
Jonathan Strange & Mr. Norrell by Susanna Clarke
Blackbirds by Chuck Wendig
War for the Oaks by Emma Bull
Lullaby by Chuck Palahniuk
Running with the Demon by Terry Brooks
Half-Resurrection Blues by Daniel Jose Older
The Nymphos of Rocky Flats by Mario Acevedo
Skin by Kathe Koja
Darkfever by Karen Marie Moning
American Gods by Neil Gaiman
Half Magic by Edward Eager
Experimental Film by Gemma Files
Moon Called by Patricia Briggs
Geek Love by Katherine Dunn
Night Shift by Lilith Saintcrow
The Shining Girls by Lauren Beukes
Storm Front by Jim Butcher
The Coldest Girl in Coldtown by Holly Black
Guilty Pleasures by Laurell K. Hamilton
Our Lady of Darkness by Fritz Leiber
Hounded: The Iron Druid Chronicles, Book One by Kevin Hearne