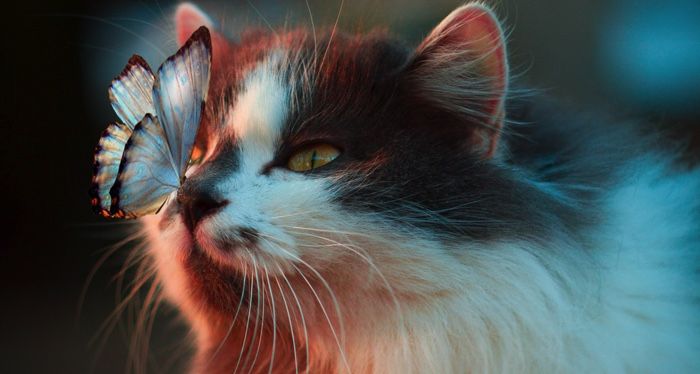 Lists
A Field Guide to Literary Fantasy Animal Companions
This content contains affiliate links. When you buy through these links, we may earn an affiliate commission.
Fantasy animal companions are adorably perfect. I would argue every good fantasy needs fantasy animal companions or guides to lead them through peril. Steadfast companions in search of fame, justice, or adventure are not easy to come by, but we cherish them and love their stories through time.
Some dynamic duos immediately come to mind. Iconic pairings like Ash Ketchum and Pikachu, Aang and Appa, or Shrek and Donkey model unmatched levels of friendship and loyalty. Let's be honest, comics and animation are wonderful mediums for magical companions of all kinds without the limitations of practical effects or CGI. Although these modern pairings are prolific, the concept of characters having a fantasy animal companion is not new.
Humans have always been fascinated by fantastical beasts and partnerships built on non-verbal communication. Let's look back to western Medieval literature. You may remember Marie de France's Bisclavret and the King of Brittany or Chrétien De Troyes' Yvain and the Lion. Both the werewolf and the lion used non-threatening body language and guidance to communicate important information to their human companions. Great and terrible beasts who will lead you through any crisis are necessary in a world where the monsters that hunt us at night have their own life-threatening tricks. Animal companions balance the scales. Having a king with a werewolf companion is legendary for a reason.
In my opinion, the dynamic between the main characters and their fantasy animal companions has to be rooted in mutual respect. Much like cats, magical animals are amazing and if they choose you, you know you are someone special. These duos care for and trust each other in equal measure. Consent and autonomy are necessary if the partnership is going to work in relationships using verbal and non-verbal communication. If you expect to accomplish impossible feats, you have to trust one another. Now, I am happy to present a guide to some of my favorite animal companions in fantasy.
---
So, while this list of fantasy animal companions is only a small field guide, I hope it will introduce you to some new and exciting dynamic duos. Magical animal companions can make or break a good story with fun hijinks, amazing reactions, and last-minute assists in battle. Sometimes the power of friendship does save the day.