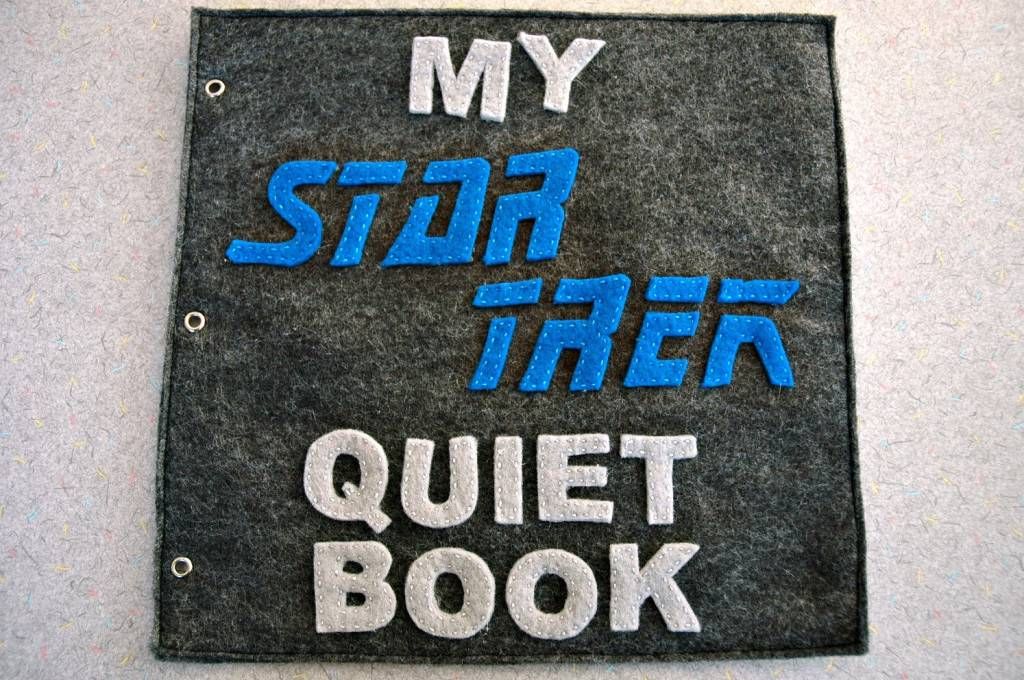 One thing about working in the kids' section of a bookstore for years is that I've developed strong opinions about the nuances of children's book publishing that I wouldn't have thought twice about otherwise. For one thing, touch-and-feel books are amazing and they should start making them for adults. Another is that I love cloth books. They last longer than board books, they're gentler on baby hands, and they can be snuggled up with. Even better than a cloth book, though, are quiet books (also known as busy books). These are soft books that have little activities to be completed: usually buttons to be fastened, zippers to zip, and velcro pieces to be moved around.
Quiet books are not very common in kids' book publishing (probably because they're more intensive to make), but lots of crafty people have created their own. This means they can be tailor-made for the recipient, and many people have used this to create amazing fannish quiet books! You may have seen Julie Bell's quiet books before, including this Star Trek one:
And the Lord of the Rings quiet book:
She also has Star Wars and Harry Potter versions, but personally I fell in love with Courtney's Harry Potter quiet book:
Back to the small screen, I can't believe the detail in this Doctor Who-inspired quiet book:
And I can't forget, from a slightly smaller fandom, this Totoro one:
And one that's too weird not to share: The Big Lewbowski quiet book:
Sadly for anyone like me, these books are not usually available as finished products, but luckily for the crafty and creative among you, there are lots of patterns available! Pinterest will give you a million ideas for different pages, too, and they're easily tweaked and customized if you want to do a fandom take. If you're wanting to made a quiet book, but aren't feeling quite as ambitious as these, there is a simple version you can make by printing directly onto interfaced fabric.
Let me know if you've seen any more fandom-inspired quiet books! (I know there was a Supernatural one, but it looks like the listing has been deleted.) And what shows and books would you like to see represented as quiet books? Personally, I'm appalled that I couldn't find more Buffy quiet books or any Sailor Moon ones. Someone get on that. I hope this inspires some of you to make your own! And if so, be sure to send us the pictures!