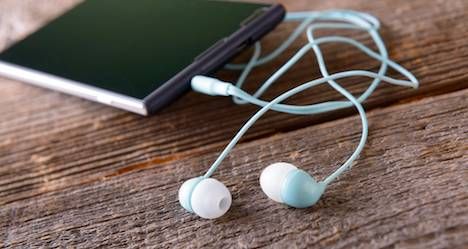 Audiobooks
Family Crises And The Audiobooks That Help
This content contains affiliate links. When you buy through these links, we may earn an affiliate commission.
The holidays are upon us, the year is coming to a close, but family crises can come knocking and shut down the party no matter how festive the occasion. For some, the uninvited guest makes a regular appearance around the holidays, and for others it shows up unexpected and unannounced.
At a time when I was hoping to end the year with a bang, perhaps some good news and exciting plans for 2017, a terrible event occurred in my family–one traumatic enough to consume me, filling me with dread about mortality and physical fragility. These moments make me thankful for books that offer hope, assurance, and rest from my inexorable thoughts. And I've found audiobooks particularly helpful. When grief is paralyzing, you only have to hit the play button and let someone tell you a story.
While I can see the value of reading books about families in crisis, especially those stories that end happily and tidily, the idea of listening to audiobooks focusing on the topic at hand during the long, solitary road trip to be with my family unnerved me. I knew no matter the resolution, I wouldn't feel better by the end. I predicted my skepticism at happy endings when my own family's seemed so distant. I imagined my negative thoughts crowding around as the story reminded me of my situation, distracting me and ensuring I'd be in an even worse frame of mind upon arrival.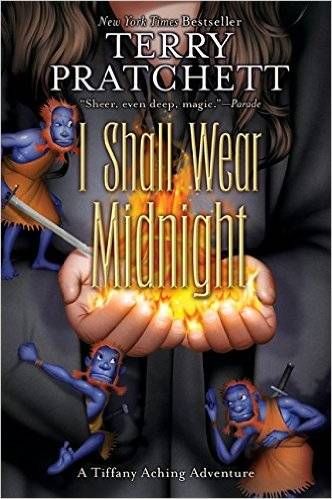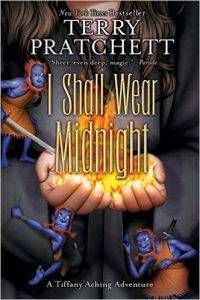 What I've learned I need when managing grief (alongside chronic depression, which thrives on trauma) are books that have little to do with the problem at hand, but inspire a sort of sidling hope. A book that acts like the friend who knows you're going through a difficult time, gives you a big hug, and tells you a silly or sweet story about their day. A book that slyly reminds you that humor, beauty, and joy still do exist in the world, even if they're not easy to locate at the moment.
I ended up turning to Terry Pratchett, my go-to writer for mental well-being, and one of my favorite characters of his, Tiffany Aching. Pratchett's books are particularly lively and engaging in audiobook format, and I Shall Wear Midnight didn't disappoint. I actually managed to laugh and enjoy myself as I drove across the state, and I may have been weepy at the end, but it was the restorative kind of weepy.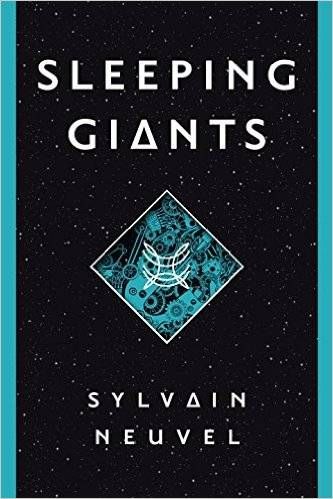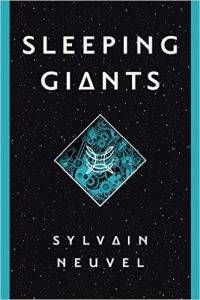 I also received a slew of audiobook recommendations from my priceless bookish peers, including the Harry Potter series, Red Shirts by John Scalzi, the Cormoran Strike books, Stardust by Neil Gaiman, Troublemaker: Surviving Hollywood and Scientology by Leah Remini, and many more. I'm currently self-prescribing two of the recommended books–Sleeping Giants by Sylvain Neuvel and As You Wish by Cary Elwes–and I'm planning to re-read bits of You Can't Touch My Hair by Phoebe Robinson when I need real laughs.
There are also great recommendations out there for books dealing specifically with grief.
What books do you turn to when getting through family crises?