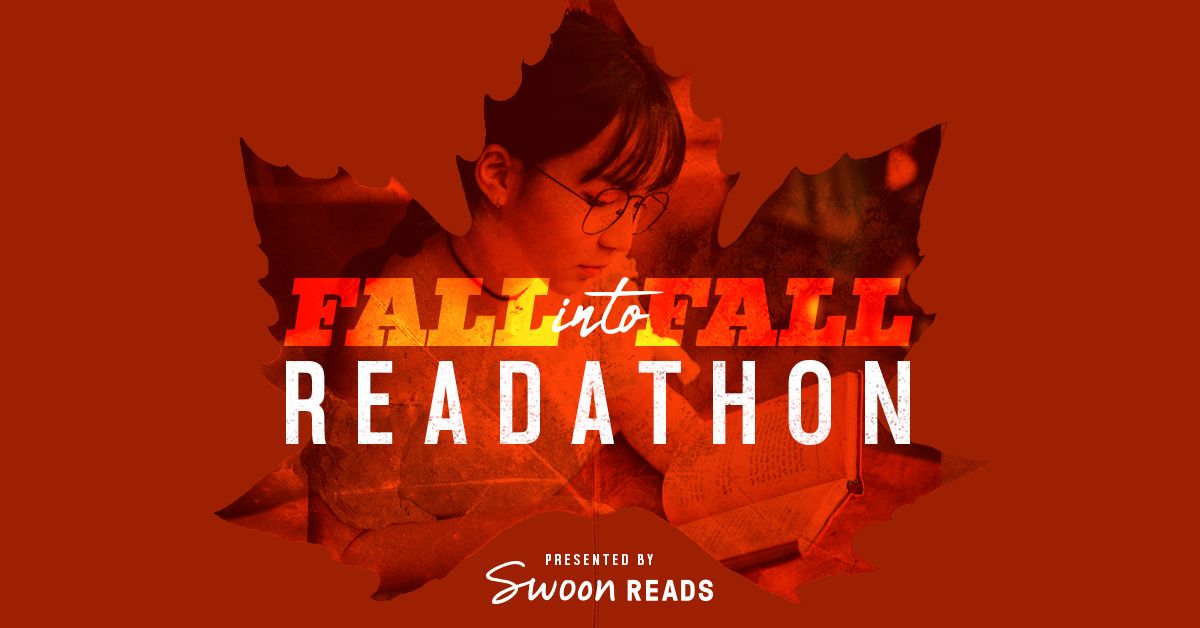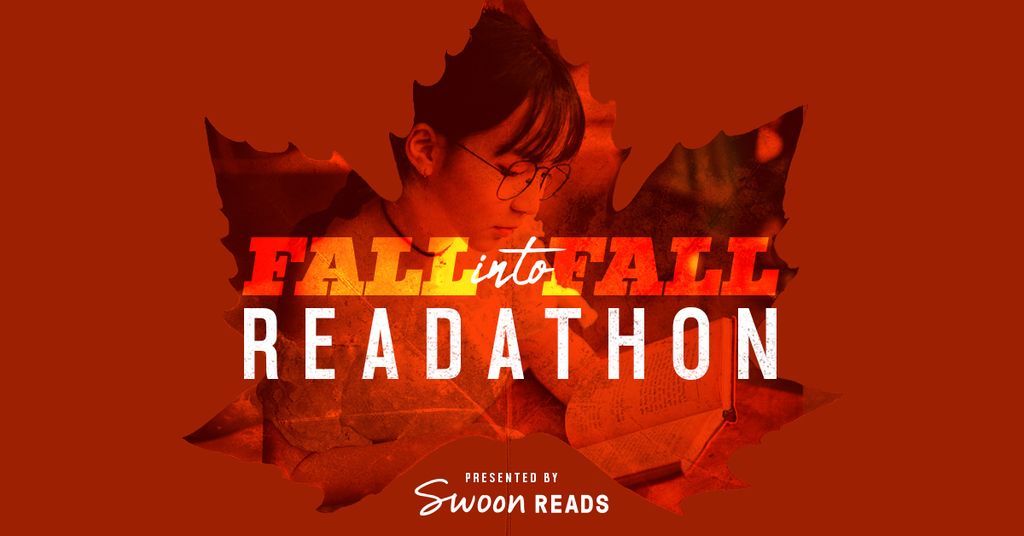 Sponsored
Fall into Fall Readathon Day Two: Create Your Fall TBR
Our Fall into Fall Readathon is sponsored by Swoon Reads — publishing the latest and greatest in YA fiction recommended by readers like you. See all the readathon posts here.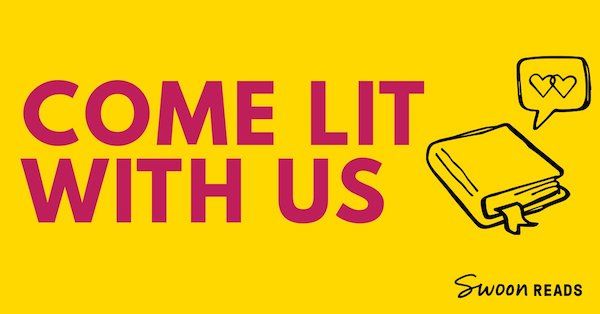 You've got the power to get books published! Swoon Reads publishes the latest and greatest young adult fiction recommended by readers like you. From heroic epics, to alien adventures, to all-the-feels romance—if you're loving it, we'll publish it. Readers who sign up for Swoon Reads or download the app get unlimited access to the latest and greatest unpublished manuscripts. You can rate, comment on, and share your favorites. Then, Swoon Reads uses your feedback to help decide which get made into real, ink-on-paper books. The best part is it's all completely free. So, come lit with us!
---
Our Fall into Fall Readathon is here to help readers change gears from summer reading (outside! so many thrillers!) to cozy fall reading (inside! where's my blanket! time to read Dickens I guess!)—welcome to Day Two! If you missed Day One, get all the posts, giveaways, and task here.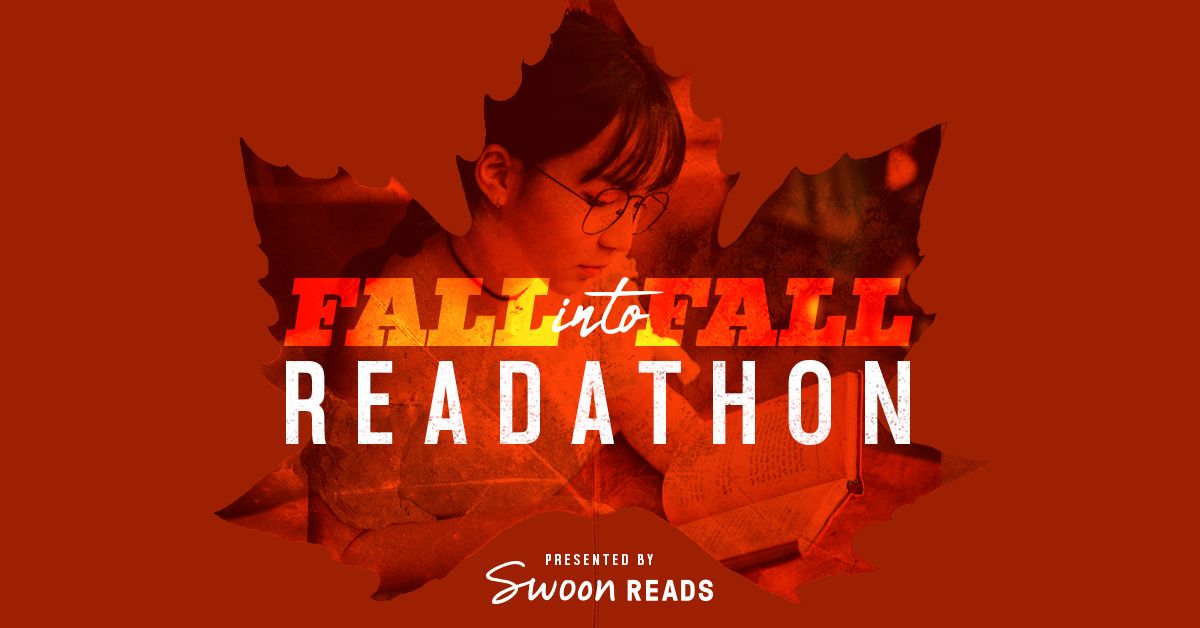 Every day this week we'll have one bookish task (and optional bonus tasks) designed to help you fall into fall reading, along with a giveaway, and a few posts to help you with the task. And for Day Two, our task is to create a fall TBR (to be read) list and include one chunkster or classic…and start it on audiobook.
Your fall TBR can be anything you want: tons of cozy mysteries or thrillers, campus novels for that back-to-school nostalgia, exciting new releases you've pre-ordered, whatever. Put as many or as few books on it as you'd like, but be sure to include one long book and/or classic novel that you've been meaning to get to forever and never have. Listening to it on audio is a great way to finally defeat a mountain of a book that's been intimidating you. It's how most of us around BR HQ finally got through Moby-Dick. Bonus: you can probably borrow a digital copy of the audiobook from your library on Overdrive or Libby, and if it's a classic in the public domain, you can listen to it for free at LibriVox.
Bonus task: analyze your year-to-date reading and fill in any gaps with your fall TBR. Haven't read any books in translation yet? Nary a science fiction novel to be seen? Haven't picked up any poetry or essay collections? Is your 2018 books read list totally lacking authors of color? Now's the time to proactively widen your reading horizons.
Never made a TBR list? Not sure how to fit in an audiobook this fall? We're here to help (and to give someone an Audible membership):
Fall Tasks Perfect for Audiobooking
…and enter to win a 6-month Audible membership!
That's it for Day Two! Jot down the task in your Bullet Journal/OmniFocus/Todoist/task management system of choice, and get on it. There's no sign up sheet, and no one here is checking up on you (as you are a grown adult person). Come back tomorrow for your next task, tips, and giveaway!
How to DNF a Book Like You Don't Give an F: Fall into Fall Readathon
The saying is true: so many books, so little time. Here's how to DNF a book that you just aren't feeling anymore.