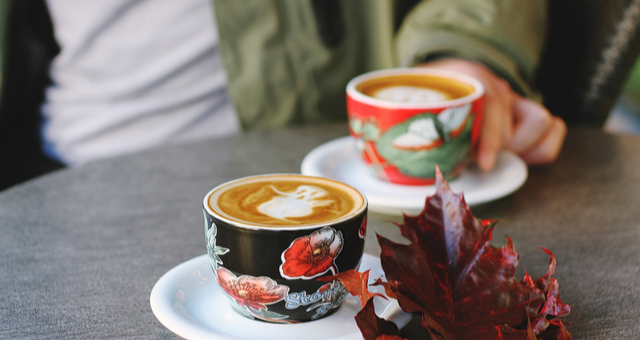 Lists
Fall Drinks And The Book Pairings To Read Along With Them
This content contains affiliate links. When you buy through these links, we may earn an affiliate commission.
Pumpkin spice may not be everybody's cup of tea—or, er, latte—but fall drinks have a lot more on offer than just that. Whether you're a tea drinker or a coffee fanatic, there's definitely something seasonal just for you. And obviously a hot (or cold) drink without a good book to go along with just isn't an option. But fortunately for you, we've already figured out the best fall drinks and book pairings. The hard work is done for you! Just sit back and relax with a cozy, fall drink and your next favorite read.
The Need by Helen Phillips: Maple Cold Brew
A paleobotanist, a controversial bible with feminine pronouns, and a mysterious intruder in a deer mask. Caffeine is probably the last thing you should mix with this mind-bending thriller about identity and alternate universes. But you're probably going to need some since you definitely won't be able to put this book down. You'll be glad for that extra strong maple cold brew when you're up reading to the very last page.
Magic for Liars by Sarah Gailey: Hazelnut Cappuccino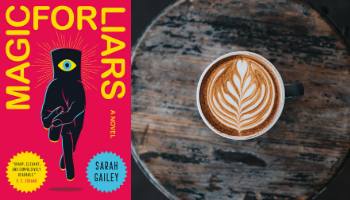 Want something with a little more magic and a little less horror? This book about a jaded private eye investigating a murder at a magic school (where her sister just so happens to be a teacher) is an unputdownable reading experience. Pair it up with a hazelnut cappuccino because you're going to need something strong to go along this ride with Ivy Gamble as she lies, manipulates, and investigates her way through the twists and turns of The Osthorne Academy of Young Mages. Extra shot of espresso optional.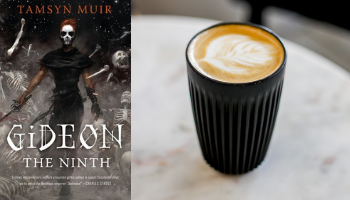 For this sci-fi horror novel, you're gonna need something a little stiff. This book is full of irreverent humor, necromancy, and sword fighting. Sip slowly and enjoy the wild ride as Gideon and Harrowhawk try to uncover the horrifying mysterious of immortality in a decaying mansion on a far-off world. And don't forget to add a dash of whiskey to that brew. Frankly, Gideon Nav would approve of nothing less.
Wicked Fox by Kat Cho: Pumpkin Spice Latte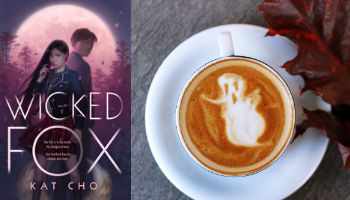 A fall classic, and, as much a people like to make fun of all the "basic people" who get it, it's beloved for a reason. It's sweet, feel-good, and the perfect pairing for this atmospheric K-drama inspired novel about a half gumiho girl and the human boy she falls for in spite of the fox instincts that push her to consume souls.
Looking for a classic with a twist? Mocha with a minty kick is the perfect companion for this nonfiction bestseller. It's part biography of a forgotten trailblazing artist and part memoir. Learn the true history behind the creation of the creature from Creature from the Black Lagoon and the remarkable woman behind its design—the classic—while O'Meara shares her own experiences in the horror film industry—the twist.
Gingerbread by Helen Oyeyemi: Hot Buttered Chai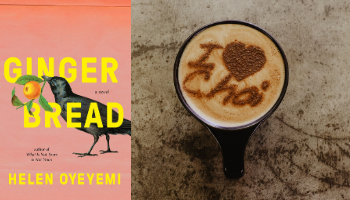 You'll want something spicy and sweet like gingerbread to go along with this magical realism novel by Helen Oyeyemi. Full of layered storytelling and rich, magical undertones, Gingerbread and chai go together like milk and cookies. Let yourself be transported away with each page and every sip as you learn about the (possibly nonexistent) land of Druhástrana and the gingerbread that affected every aspect of Harriet Lee's life there.
The Deep by Rivers Solomon: London Fog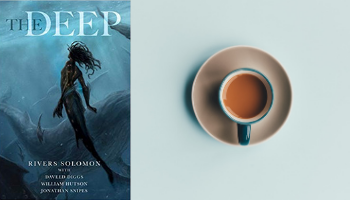 This imaginative take on mermaids inspired by the clipping. song of the same name is haunting and beautiful. With all its fragrant notes of bergamot, this latte made of Earl Grey tea and steamed milk makes for the perfect fall drink to go along with The Deep. Sip away while imagining the icy depths Yetu and her people live in as the ocean-dwelling descendants of pregnant African women thrown overboard off of slave ships. Both are sweet, a bit bitter, and a great way to spend a cool, fall day.
Wilder Girls by Rory Powers: Matcha Latte
Want a more earthy treat? Matcha goes perfectly with this feminist reimagining of Lord of the Flies full of mutated nature, body horror, and friendship. While the girls quarantined in their school fight for their lives, you can enjoy a latte with all the health benefits of green tea. You'll want to know you're doing something good for yourself as you learn all the ways the pox has unraveled these girls' bodies. Trust me.
---
You might also like this guide on how to start a boozy book club, these book and mug pairings, and this list of YA books and beverages.