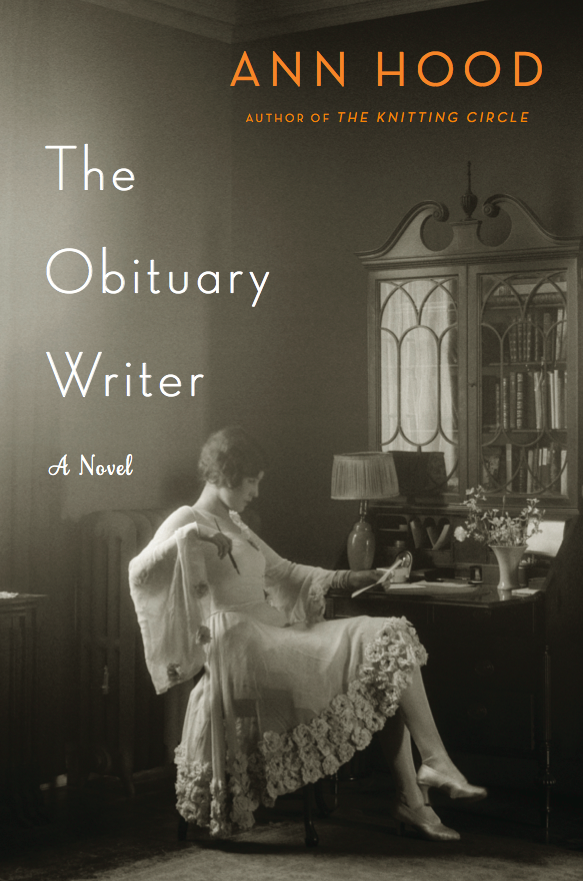 Featured
Fall and Winter Fiction Preview, Part One
We're all weary of talking about the trade show, so I'm reminding myself in this subject line that BEA's purpose is really to get us all excited about the books being published over the course of the next season or two. I saw quite a few to get excited about, too–and for very different reasons. I deliberately chose books that I haven't read yet–these aren't necessarily recommendations, although I hope they will be.
If you attended BEA or have read lots of posts about "the big books of BEA" and didn't hear about some of these picks, this is why: Many of the books on my list weren't galley giveaways. I learned about them during "catalog walks" with publicists. Another thing I've done here is give one fall and one winter title each from half-a-dozen publishers. Fall is often a season for "big" books, and winter is often a season for smaller names and quieter novels. That's not a hard-and-fast rule, but I do find it common enough that the contrast is interesting.
1. Skagboys by Irvine Welsh (W.W. Norton, September 2012): Welsh isn't to everyone's taste, but he's absolutely true to his own, so I've no doubt that this "prequel" to Trainspotting will be rife with gritty atmosphere and gruesome detail of life among the ruined junkies of Scotland. Also, the cover may be one of the best of Fall 2012.
2. The Obituary Writer by Ann Hood (W.W. Norton, February 2013): Perhaps I should be tired of historical novels that also have storylines set in the present–but I'm a sucker for them (do I feel a Genre Kryptonite post coming on?). Hood's latest novel centers on an unhappily married woman pregnant by another man, and a 1920s obituary writer. Hmmmm…
3. Park Lane by Frances Osborne (Vintage Original, September 2012): I adored Osborne's 2010 The Bolter, a nonfiction account of her grandmother Idina Sackville's Jazz Age hijinks on several continents, so I hope that this new book based on suffragettes in her family will be good, too. Can Osborne handle fiction as deftly as fact? We'll see.
4. Parade by Shuichi Yoshida (Vintage Contemporary, February 2013): When Vintage publishes original and/or translated fiction, I pay attention (The Curfew by Jesse Ball, anyone?). Yoshida is already a prizewinner in his home country of Japan, and Parade has already been made into a film. I'd say it's high time readers here checked out his work.
5. In Sunlight and in Shadow by Mark Helprin (HMH, September 2012): If I didn't know Helprin's work already I might be tempted to call this big novel that begins in 1946 his paean to the "Mad Men" era. However, since I do know his work, I can say it will be at once bigger than that and also more particular. I have a copy and plan to savor each word.
6. Frances and Bernard by Carlene Bauer (HMH, February 2013): They had me at "Flannery O'Connor," but then they added "Robert Lowell" and "epistolary," and I was a goner. I haven't read Bauer's book yet, but when I tell you it was one of only four books I toted home from Book Expo, you'll know that I have high hopes for it.
7. The Testament of Mary by Colm Toibin (Scribner, November 2012): Why hasn't someone attempted this before? Toibin creates Mary, mother of Jesus, as an older woman who is still grappling with the events of her son's life and her role in them. This is a great sort of book to discover at BEA: An accomplished artist tackling a tough subject.
8. Good Kids by Benjamin Nugent (Scribner, January 2013): Talk about reverse crossover appeal: Nugent's second novel (after American Nerd) is about geeky, cool, sensitive teens who find out that his father and her mother are fooling around, and make a pact never to cheat on anyone, ever. Fast forward: The teens are 28, and meet again…
9. The Stockholm Octavo by Karen Engelmann (Ecco, October 2012): Tarot cards on the cover, plus a female political conspiracy? Publishers Weekly says this novel has "erotic tension and cutthroat rivalry," so it gets my vote for Most Likely to Titillate. Engelmann has blurbs from Sena Jeter Naslund and Eleanor Brown, meaning she may have mixed history and whimsy well.
10. Kind of Kin by Rilla Askew (Ecco, January 2013): While Askew has won numerous literary awards and accolades, her novels (including Harpsong and Fire in Beulah) haven't won large audiences. Maybe a change of publisher will bring her powerful, Carson-McCullers-esque prose about the 20th-century American West to more readers.
11. Big Ray by Michael Kimball (Bloomsbury, September 2012): Anyone who has ever dreaded an authority figure will wince at the armchair on the cover of this novel; Kimball has based his new book on his abusive, alcoholic father. Tough stuff, but as his previous work Dear Everybody showed, Michael Kimball can tackle tragedy without flinching.
12. Constance by Patrick McGrath (Bloomsbury, March 2013): Interesting that the second Bloomsbury title I chose is also about parental cruelty, because I knew nothing about McGrath's new novel when I lit upon this page in the catalog. It sounds worthy of Barbara Vine, however, and that alone makes it a book I'll watch for in late winter.
In Part Two of my Fall and Winter Preview, I'll talk about titles from six more publishers, including a few of my favorite independent and small presses.