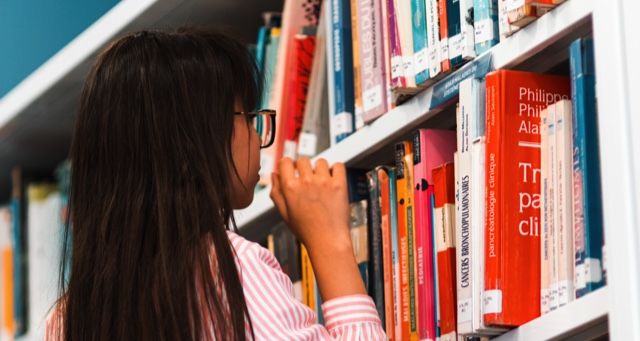 Lists
Fall 2019 YA Books: 90+ October–December New Releases
This content contains affiliate links. When you buy through these links, we may earn an affiliate commission.
It's the season of cozy sweaters, of scarves, and of all things pumpkin spice. Welcome to fall! Whether or not your weather changes, it's the perfect time to curl up with a great book as the nights get a little bit longer. There are so many exciting fall 2019 YA books to get excited for, too.
The titles here include stand alone titles, series books (marked in a *), books from well-known YA authors, debut authors, and books that'll be blockbuster books as well as quieter titles. Both fiction and nonfiction are represented.
This collection of fall 2019 YA books isn't comprehensive, but it's pretty darn close. Like always, these titles were pulled from a variety of publisher catalogs, and publication dates could shift slightly from what's been listed. As is the case at this time of the year, we'll see a drop in new titles come November and December, which means you'll have ample time for catching up with the new releases you missed earlier this year (one can dream, right?).
Grab your TBR and be prepared to spend this summer—and beyond!—with your nose in an outstanding book. Descriptions come from Amazon. And if you haven't already, make sure you've got plenty of summer 2019 YA books on your radar, too.
Fall 2019 YA Books For Your Tumblin' TBR
October
1
Sophie wants one thing for Christmas-a little freedom from her overprotective parents. So when they decide to spend Christmas in South Louisiana with her very pregnant older sister, Sophie is looking forward to some much needed private (read: make-out) time with her long-term boyfriend, Griffin. Except it turns out that Griffin wants a little freedom from their relationship.
Heartbroken, Sophie flees to her grandparents' house, where the rest of her boisterous extended family is gathered for the holiday. That's when her nonna devises a (not so) brilliant plan: Over the next ten days, Sophie will be set up on ten different blind dates by different family members. Like her sweet cousin Sara, who sets her up with a hot guy at an exclusive underground party. Or her crazy aunt Patrice, who signs Sophie up for a lead role in a living nativity. With a boy who barely reaches her shoulder. And a screaming baby.
When Griffin turns up unexpectedly and begs for a second chance, Sophie feels more confused than ever. Because maybe, just maybe, she's started to have feelings for someone else . . . Someone who is definitely not available.
This is going to be the worst Christmas break ever . . . or is it?
More than a century has passed since Liliath crept into the empty sarcophagus of Saint Marguerite, fleeing the Fall of Ystara. But she emerges from her magical sleep still beautiful, looking no more than nineteen, and once again renews her single-minded quest to be united with her lover, Palleniel, the archangel of Ystara.
It's a seemingly impossible quest, but Liliath is one of the greatest practitioners of angelic magic to have ever lived, summoning angels and forcing them to do her bidding. Four young people hold her interest: Simeon, a studious doctor-in-training; Henri, a dedicated fortune hunter; Agnez, a glory-seeking musketeer; and Dorotea, icon-maker and scholar of angelic magic.
The four feel a strange kinship from the moment they meet but do not suspect their importance. And none of them know just how Liliath plans to use them, as mere pawns in her plan, no matter the cost to everyone else . . .
After the War of Kinds ravaged the kingdom of Rabu, the Automae, designed to be the playthings of royals, usurped their owners' estates and bent the human race to their will.
Now Ayla, a human servant rising in the ranks at the House of the Sovereign, dreams of avenging her family's death…by killing the sovereign's daughter, Lady Crier.
Crier was Made to be beautiful, flawless, and to carry on her father's legacy. But that was before her betrothal to the enigmatic Scyre Kinok, before she discovered her father isn't the benevolent king she once admired, and most importantly, before she met Ayla.
Now, with growing human unrest across the land, pressures from a foreign queen, and an evil new leader on the rise, Crier and Ayla find there may be only one path to love: war.
*Cursed by
Frank Miller, Thomas Wheeler
Whosoever wields the Sword of Power shall be the one true King.
But what if the Sword has chosen a Queen?
Nimue grew up an outcast. Her connection to dark magic made her something to be feared in her Druid village, and that made her desperate to leave…
That is, until her entire village is slaughtered by Red Paladins, and Nimue's fate is forever altered. Charged by her dying mother to reunite an ancient sword with a legendary sorcerer, Nimue is now her people's only hope. Her mission leaves little room for revenge, but the growing power within her can think of little else.
Nimue teams up with a charming mercenary named Arthur and refugee Fey Folk from across England. She wields a sword meant for the one true king, battling paladins and the armies of a corrupt king. She struggles to unite her people, avenge her family, and discover the truth about her destiny.
But perhaps the one thing that can change Destiny itself is found at the edge of a blade.
No world is like the other. Within this masterful collection, each setting is more strange and wonderful than the last, brimming with new technologies and beings. And yet, for all the advances in these futuristic lands, the people still must confront deeply human problems.
In these six stories, Veronica Roth reaches into the unknown and draws forth something startlingly familiar and profoundly beautiful.
With tales of friendship and revenge, plus two new stories from the Carve the Mark universe, this collection has something for new and old fans alike. Each story begins with a hope for a better end, but always end with a better understanding of the beginning.
With beautifully intricate black-and-white interior illustrations and a uniquely designed package, this is the perfect gift for book lovers.
What if Anna and Elsa never knew each other?
As the future Queen of Arendelle, Princess Elsa's life is full of expectation and responsibility-not to mention, questions. What type of ruler will she be? When will she have to pick a suitor? And why has she always harbored the feeling that some critical piece of herself is missing?
Following the unexpected death of her parents, Elsa is forced to answer those questions sooner than she'd hoped, becoming the sole ruler of her kingdom and growing lonelier than ever. But when mysterious powers begin to reveal themselves, Elsa starts to remember fragments of her childhood that seem to have been erased-pieces that include a very familiar-looking girl. Determined to fill the void she has always felt, Elsa must take a harrowing journey across her icy kingdom to undo a terrible curse . . . and find the missing Princess of Arendelle.
Madrid, 1957. Under the fascist dictatorship of General Francisco Franco, Spain is hiding a dark secret. Meanwhile, tourists and foreign businessmen flood into the country under the welcoming guise of sunshine and wine. Among them is eighteen-year-old Daniel Matheson, the son of a Texas oil tycoon, who arrives in Madrid with his parents hoping to connect with the country of his mother's birth through the lens of his camera. Photography–and fate–introduce him to Ana, whose family's interweaving obstacles reveal the lingering grasp of the Spanish Civil War–as well as chilling definitions of fortune and fear. Daniel's photographs leave him with uncomfortable questions amidst shadows of danger. He is backed into a corner of decisions to protect those he loves. Lives and hearts collide, revealing an incredibly dark side to the sunny Spanish city.
Aster, the protector
Violet, the favorite
Tansy, the medic
Mallow, the fighter
Clementine, the catalyst
THE GOOD LUCK GIRLS
The country of Arketta calls them Good Luck Girls―they know their luck is anything but.
Sold to a "welcome house" as children and branded with cursed markings.
Trapped in a life they would never have chosen.
When Clementine accidentally kills a man, the girls risk a dangerous escape and harrowing journey to find freedom, justice, and revenge in a country that wants them to have none of those things. Pursued by Arketta's most vicious and powerful forces, both human and inhuman, their only hope lies in a bedtime story passed from one Good Luck Girl to another, a story that only the youngest or most desperate would ever believe.
It's going to take more than luck for them all to survive.
The Larkin family isn't just lucky-they persevere. At least that's what Violet and her younger brother, Sam, were always told. When the Lyric sank off the coast of Maine, their great-great-great-grandmother didn't drown like the rest of the passengers. No, Fidelia swam to shore, fell in love, and founded Lyric, Maine, the town Violet and Sam returned to every summer.
But wrecks seem to run in the family: Tall, funny, musical Violet can't stop partying with the wrong people. And, one beautiful summer day, brilliant, sensitive Sam attempts to take his own life.
Shipped back to Lyric while Sam is in treatment, Violet is haunted by her family's missing piece-the lost shipwreck she and Sam dreamed of discovering when they were children. Desperate to make amends, Violet embarks on a wildly ambitious mission: locate the Lyric, lain hidden in a watery grave for over a century.
She finds a fellow wreck hunter in Liv Stone, an amateur local historian whose sparkling intelligence and guarded gray eyes make Violet ache in an exhilarating new way. Whether or not they find the Lyric, the journey Violet takes-and the bridges she builds along the way-may be the start of something like survival.
Epic, funny, and sweepingly romantic, The Last True Poets of the Sea is an astonishing debut about the strength it takes to swim up from a wreck.
When a determined girl is confronted with the culture of toxic masculinity, it's time to even the score.
Michigan Manning lives for hockey, and this is her year to shine. That is, until she gets some crushing news: budget cuts will keep the girls' hockey team off the ice this year.
If she wants colleges to notice her, Michigan has to find a way to play. Luckily, there's still one team left in town …
The boys' team isn't exactly welcoming, but Michigan's prepared to prove herself. She plays some of the best hockey of her life, in fact, all while putting up with changing in the broom closet, constant trash talk and ?harmless? pranks that always seem to target her.
But once hazing crosses the line into assault, Michigan must weigh the consequences of speaking up — even if it means putting her future on the line.
When Zora Novak is framed for a crime she didn't commit, she must track down the true culprit and clear her name before it's too late. But in a small town obsessed with ghosts, getting people to believe the truth might prove to be impossible.
Stranger Things meets Buffy the Vampire Slayer in this eerie murder mystery. "A darkly humorous, rapid-fire read in which the living are sometimes scarier than the dead."—Kirkus
When someone burns down the home of the school janitor and he dies in the blaze, everyone in Addamsville, Indiana, points a finger at Zora. Never mind that Zora has been on the straight and narrow since her father was thrown in jail. With everyone looking for evidence against her, her only choice is to uncover the identity of the real killer.
There's one big problem—Zora has no leads. No one does. Addamsville has a history of tragedy, and thirty years ago a similar string of fires left several townspeople dead. The arsonist was never caught.
Now, Zora must team up with her cousin Artemis—an annoying self-proclaimed Addamsville historian—to clear her name. But with a popular ghost-hunting television show riling up the townspeople, almost no support from her family and friends, and rumors spinning out of control, things aren't looking good. Zora will have to read between the lines of Addamsville's ghost stories before she becomes one herself.
*Rebel by Marie Lu
With unmatched suspense and her signature cinematic storytelling, #1 New York Times–bestselling author Marie Lu plunges readers back into the unforgettable world of Legend for a truly grand finale.
Eden Wing has been living in his brother's shadow for years. Even though he's a top student at his academy in Ross City, Antarctica, and a brilliant inventor, most people know him only as Daniel Wing's little brother.
A decade ago, Daniel was known as Day, the boy from the streets who led a revolution that saved the Republic of America. But Day is no longer the same young man who was once a national hero. These days he'd rather hide out from the world and leave his past behind. All that matters to him now is keeping Eden safe―even if that also means giving up June, the great love of Daniel's life.
As the two brothers struggle to accept who they've each become since their time in the Republic, a new danger creeps into the distance that's grown between them. Eden soon finds himself drawn so far into Ross City's dark side, even his legendary brother can't save him. At least not on his own . . .
Before, I was a million things. Now I'm only one. The Burned Girl.
Ava Lee has lost everything there is to lose: Her parents. Her best friend. Her home. Even her face. She doesn't need a mirror to know what she looks like–she can see her reflection in the eyes of everyone around her.
A year after the fire that destroyed her world, her aunt and uncle have decided she should go back to high school. Be "normal" again. Whatever that is. Ava knows better. There is no normal for someone like her. And forget making friends–no one wants to be seen with the Burned Girl, now or ever.
But when Ava meets a fellow survivor named Piper, she begins to feel like maybe she doesn't have to face the nightmare alone. Sarcastic and blunt, Piper isn't afraid to push Ava out of her comfort zone. Piper introduces Ava to Asad, a boy who loves theater just as much as she does, and slowly, Ava tries to create a life again. Yet Piper is fighting her own battle, and soon Ava must decide if she's going to fade back into her scars . . . or let the people by her side help her fly.
Danger "Danny" Danielle Warren is no stranger to falling. After losing an eye in a childhood accident, she had to relearn her perception of movement and space. Now Danny keeps her head down, studies hard, and works to fulfill everyone else's needs. She's certain that her mom's bitterness and her TV star father's absence are her fault. If only she were more―more athletic, charismatic, attractive―life would be perfect.
When her dad calls with an offer to join him to film the next episode of his popular survivalist show, Danny jumps at the chance to prove she's not the disappointment he left behind. Being on set with the hottest teen movie idol of the moment, Gus Price, should be the cherry on top. But when their small plane crashes in the Amazon, and a terrible secret is revealed, Danny must face the truth about the parent she worships and falling for Gus, and find her own inner strength and worth to light the way home.
The Cold War spanned five decades as America and the USSR engaged in a battle of ideologies with global ramifications. Over the course of the war, with the threat of mutually assured nuclear destruction looming, billions of dollars and tens of thousands of lives were devoted to the art and practice of spying, ensuring that the world would never be the same.
Rife with intrigue and filled with fascinating historical figures whose actions shine light on both the past and present, this timely work of narrative nonfiction explores the turbulence of the Cold War through the lens of the men and women who waged it behind closed doors, and helps explain the role secret and clandestine operations have played in America's history and its national security.
Tensions are rising between the Quatrans and the Specters, and the Quatra Fleet is gearing up for an epic fight. With a galaxy on the brink of war and loyalties divided, the friendship of four cadets will be tested.
Orelia has been arrested for espionage, and her future is looking bleak . . . until the Quatrans make her a surprising offer that could save her life–and the lives of everyone in the galaxy.
Reeling from his breakup, Arran finds comfort in a sympathetic boy from Loos, someone who understands how hard it can be to fit in. But is it enough for Arran to forget his heartbreak?
Cormack's position at the Academy is finally secure. But when someone discovers his treasonous secret, it jeopardizes everything he's fought for, including his relationship with the person he cares about most.
And Vesper is ready to become a superstar officer . . . until she uncovers a conspiracy that shakes her faith in the Quatra Fleet to its core.
As secret machinations come to light, these cadets will be forced to overcome their differences and band together to restore peace to their worlds.
When Frankie's mother died and her father left her and her siblings at an orphanage in Chicago, it was supposed to be only temporary—just long enough for him to get back on his feet and be able to provide for them once again. That's why Frankie's not prepared for the day that he arrives for his weekend visit with a new woman on his arm and out-of-state train tickets in his pocket.
Now Frankie and her sister, Toni, are abandoned alongside so many other orphans—two young, unwanted women doing everything they can to survive.
And as the embers of the Great Depression are kindled into the fires of World War II, and the shadows of injustice, poverty, and death walk the streets in broad daylight, it will be up to Frankie to find something worth holding on to in the ruins of this shattered America—every minute of every day spent wondering if the life she's able to carve out will be enough.
I will admit I do not know the answer. But I will be watching, waiting to find out.
That's what ghosts do.
scream
so that one day
a hundred years from now
another sister will not have to
dry her tears wondering
where in history
she lost her voice
The six sections of the book explore what it means to be a young woman living in a world that doesn't always hear her and tell the story of Kiran as she flees a history of trauma and raises her daughter, Sahaara, while living undocumented in North America.
Delving into current cultural conversations including sexual assault, mental health, feminism, and immigration, this narrative of resilience, healing, empowerment, and love will galvanize readers to fight for what is right in their world.
3
Lyra Silvertongue's adventures in the North are long over–the windows between the many worlds have been sealed, and her beloved Will is lost to her. She does still have the alethiometer: the truth-telling device given to her by the master of Jordan College, which guided her journey.
Lyra doesn't know the full story of the alethiometer, though. Or the role that young Malcolm Polstead played in bringing both the instrument and baby Lyra to Jordan. She's now a twenty-year-old undergraduate at St. Sophia's College. To her, Malcolm is Dr. Polstead, an overly solicitous professor she would prefer to avoid.
But intrigue is swirling around Lyra once more. Her daemon Pantalaimon is witness to a brutal murder, and the dying man entrusts them with secrets that carry echoes from their past. They learn of a city haunted by daemons, of a desert said to hold the secret of Dust.
Powerful forces are about to throw Lyra and Malcolm together once again. And the dangers they face will challenge everything they thought they knew about the world, and about themselves.
8
Jessie Archer is a member of the Athena Protocol, an elite organization of female spies who enact vigilante justice around the world.
Athena operatives are never supposed to shoot to kill–so when Jessie can't stop herself from pulling the trigger, she gets kicked out of the organization, right before a huge mission to take down a human trafficker in Belgrade.
Jessie needs to right her wrong and prove herself, so she starts her own investigation into the trafficking. But going rogue means she has no one to watch her back as she delves into the horrors she uncovers. Meanwhile, her former teammates have been ordered to bring her down. Jessie must face danger from all sides if she's to complete her mission–and survive.
In 1872, New Orleans is a city ruled by the dead. But to seventeen-year-old Celine Rousseau, New Orleans is a safe haven after she's forced to flee her life as a dressmaker in Paris. Taken in by the sisters of the Ursuline convent in the middle of the carnival season, Celine is quickly enraptured by the vibrant city, from its music to its fancy soirées and even its danger. She becomes embroiled in the city's glitzy underworld, known as La Cour des Lions, after catching the eye of the group's enigmatic leader, Sébastien Saint Germain.
When the body of one of the girls from the convent is found in Sébastien's own lair–the second dead girl to turn up in recent weeks–Celine battles her attraction to Sébastien and suspicions about his guilt along with the shame of her own horrible secret.
After a third murder, New Orleans becomes gripped by the terror of a serial killer on the loose–one who has now set Celine in his sights. As the murderer stalks her, Celine finally takes matters into her own hands, only to find herself caught in the midst of an age-old feud between the darkest creatures of the night, where the price of forbidden love is her life.
At once a sultry romance and a decadent, thrilling mystery, master storyteller Renée Ahdieh embarks on her most potent fantasy series yet.
When Evelyn Dasher crossed paths with Luc, she was thrown headfirst into the world of the Lux—only to discover that she was already far more involved in their world than she ever suspected.
Because the Luxen aren't the only ones with a hidden past. There's a gap in Evie's memory, lost months of her life and a lingering sense that something happened, something she can't remember and nobody is willing to tell her. She needs to find out the truth about who she is—and who she was. But every answer she finds only brings up more questions.
Her search for the truth brings her ever closer to Luc, the Origin at the center of it all. He's powerful, arrogant, inhumanly beautiful, extremely dangerous…and possibly in love with her. But even as Evie falls for him, she can't help but wonder if his attraction is to her, or to the memory of a girl who no longer exists.
And all the while, a new threat looms: reports of a flu-like, fatal virus that the government insists is being spread by Luxen. A horrifying illness that changes whoever it touches, spreading panic across a country already at its breaking point.
On the day Torrey moves and officially becomes a college freshman, he gets a call that might force him to drop out before he's even made it through orientation: the bank is foreclosing on the bee farm his Uncle Miles left him.
Torrey's worked hard to become the first member of his family to go to college, but while the neighborhood held him back emotionally, Uncle Miles encouraged him to reach his full potential. For years, it was just the two of them tending the farm. So Torrey can't let someone erase his uncle's legacy without a fight.
He tries balancing his old life in L.A. with his new classes, new friends, and (sort of) new boyfriend in San Francisco, but as the farm heads for auction, the pressure of juggling everything threatens to tear him apart. Can he make a choice between his family and his future without sacrificing a part of himself?
The deadly game continues…
Olivia and Candace are dead, both casualties of Violet's deadly game of Light as a Feather, Stiff as a Board. McKenna and Mischa are the only ones left, and having failed to locate and destroy the source of Violet's power, her curse still abounds, eager to claim more lives.
What does Violet want? And how can she be stopped? Armed with a mysterious package containing clues, as well as a little help from the beyond, McKenna hopes to end this once and for all…before it's too late.
No one speaks of the grace year. It's forbidden.
In Garner County, girls are told they have the power to lure grown men from their beds, to drive women mad with jealousy. They believe their very skin emits a powerful aphrodisiac, the potent essence of youth, of a girl on the edge of womanhood. That's why they're banished for their sixteenth year, to release their magic into the wild so they can return purified and ready for marriage. But not all of them will make it home alive.
Sixteen-year-old Tierney James dreams of a better life—a society that doesn't pit friend against friend or woman against woman, but as her own grace year draws near, she quickly realizes that it's not just the brutal elements they must fear. It's not even the poachers in the woods, men who are waiting for a chance to grab one of the girls in order to make a fortune on the black market. Their greatest threat may very well be each other.
With sharp prose and gritty realism, The Grace Year examines the complex and sometimes twisted relationships between girls, the women they eventually become, and the difficult decisions they make in-between.
Zahra Gaines is missing.
After three long years away, Ruthie Hayden arrives in her hometown of Anchorage, Alaska to this devastating news. Zahra was Ruthie's best friend–the only person who ever really understood her–and she vows to do whatever it takes to find her.
Zahra vanished from a party just days before Ruthie's return, but the more people she talks to, the more she realizes that the Zahra she knew disappeared long before that fateful night. Gone is the whimsical, artistic girl who loved books and knew Ruthie's every secret. In her place is an athlete, a partier, a girl with secrets of her own. Darker still are the rumors that something happened to Zahra while Ruthie was gone, something that changed her forever…
As Ruthie desperately tries to piece together the truth, she falls deeper and deeper into her friend's new world, circling closer to a dangerous revelation about what happened to Zahra in the days before her disappearance–one that might be better off buried.
When a storm strikes at Blackbrook Academy, an elite prep school nestled in the woods of Maine, a motley crew of students—including Beth "Peacock" Picach, Orchid McKee, Vaughn Green, Sam "Mustard" Maestor, Finn Plum, and Scarlet Mistry—are left stranded on campus with their headmaster. Hours later, his body is found in the conservatory and it's very clear his death was no accident. With this group of students who are all hiding something, nothing is as it seems, and everyone has a motive for murder. Fans of the CLUE board game and cult classic film will delight in Diana Peterfreund's modern reimagining of the brand, its characters, and the dark, magnificent old mansion with secrets hidden within its walls.
In a world thriving with black magic, four young crooks embark on a quest to take down their criminal leader after they discover the plot behind his dangerous new magic.
If I'd told the truth, it would have been fiction.
Everyone loves Eva. Beautiful, bright, fun, generous – she's perfect.
So when her body is found in a ditch in the local woods the only thing anyone wants to know is: Who could have done this?
It has to be Luke, her boyfriend. He has the motive, the means, the opportunity and he's no stranger to the police.
Even though the picture is incomplete, the pieces fit. But as time passes, stories change.
Who could have done this? You decide.
It Ends With You is clever and compulsive. It challenges preconceptions, makes you second-guess yourself with each chapter, and it holds an uncomfortable mirror up to the way societies and systems treat outsiders.
Enough Is Enough by
Michelle Roehm McCann, Shannon Watts (Foreword by)
Young people are suffering the most from the epidemic of gun violence—as early as kindergarten students are crouching behind locked doors during active shooter drills. Teens are galvanizing to speak up and fight for their right to be safe. They don't just want to get involved, they want to change the world. Enough Is Enough is a call to action for teens ready to lend their voices to the gun violence prevention movement. This handbook deftly explains America's gun violence issues—myths and facts, causes and perpetrators, solutions and change-makers—and provides a road map for effective activism.
Told in three parts, Enough Is Enough also explores how America got to this point and the obstacles we must overcome, including historical information about the Second Amendment, the history of guns in America, and an overview of the NRA. Informative chapters include interviews with teens who have survived gun violence and student activists who are launching their own movements across the country. Additionally, the book includes a Q&A with gun owners who support increased gun safety laws.
Caught in a war between the rebels and the invading colonizers, Jetta must make an impossible choice—save her people or protect her sanity.
The second book in Heidi Heilig's acclaimed Shadow Players trilogy blends traditional storytelling with ephemera to weave an enthralling fantasy that fans of Leigh Bardugo and Sabaa Tahir will sink into.
Jetta is a wanted criminal. The army wants her for treason against the crown, for the sabotage of Hell's Court temple, and for the murder of General Legarde. They also want her for the power in her blood—the magic that captures wandering spirits to give life to puppets, to rocks, to paper . . . to weapons. They're willing to trade the elixir that treats Jetta's madness for the use of her blood. The rebels want her, too, to help them reclaim their country. Jetta may be the one who can tip the scales in this war.
But Jetta fears using her power will make her too much like Le Trepas, the terrifying and tyrannical necromancer who once held all Chakrana under his thumb—and who is Jetta's biological father. She's already raised her brother from the dead, after all. And scared off Leo, the only person who saw her as she truly is. With Le Trepas at large and a clash between the army and the rebels becoming inevitable, Jetta will have to decide if saving her country is worth sacrificing her soul.
From the moment she first learned to read, literary genius Darcy Wells has spent most of her time living in the worlds of her books. There, she can avoid the crushing reality of her mother's hoarding and pretend her life is simply ordinary. But when a new property manager becomes more active in the upkeep of their apartment complex, the only home Darcy has ever known outside of her books suddenly hangs in the balance.
While Darcy is struggling to survive beneath the weight of her mother's compulsive shopping, Asher Fleet, a former teen pilot with an unexpectedly shattered future, walks into the bookstore where she works…and straight into her heart. For the first time in her life, Darcy can't seem to find the right words. Fairy tales are one thing, but real love makes her want to hide inside her carefully constructed ink-and-paper bomb shelter.
Still, after spending her whole life keeping people out, something about Asher makes Darcy want to open up. But securing her own happily-ever-after will mean she'll need to stop hiding and start living her own truth—even if it's messy.
Abandoned by a single mother she never knew, 16-year-old Raya—obsessed with ancient myths—lives with her grandmother in a small conservative Texas town. For years Raya has fought to hide her feelings for her best friend and true love, Sarah. When the two are outed, they are sent to Friendly Saviors: a re-education camp meant to "fix" them and make them heterosexual. Upon arrival, Raya vows to assume the role of Orpheus, to return to the world of the living with her love—and after she, Sarah, and the other teen residents are subjected to abusive and brutal "treatments" by the staff, Raya only becomes more determined to escape.
In a haunting voice reminiscent of Sylvia Plath and the contemporary lyricism of David Levithan, Brynne Rebele-Henry weaves a powerful inversion of the Orpheus myth informed by the disturbing real-world truths of conversion therapy. Orpheus Girl is a story of dysfunctional families, trauma, first love, heartbreak, and ultimately, the fierce adolescent resilience that has the power to triumph over darkness and ignorance.
Tucker knows that some relationships take work. With his best friend, Bobby, and his mom, everything is simple, steady. His dad, on the other hand, seems to only show up when he wants to bring Tucker down. Then there's Erika Green, who comes back into his life, stirring up old feelings. A small part of him knows he shouldn't get too attached during senior year. But a bigger part doesn't want her to disappear again.
Erika from before the video loved to shock people. Now, she just wants to hole up in her quiet college life and leave the past where it belongs—in a dumpster fire. But then she reconnects with Tucker Campanelli. Erika can't explain what it is about him. There's just this undeniable connection between them, and she really doesn't want to lose that feeling. Not yet.
Playlist: The Rebels and Revolution of Sound by
James Rhodes, Martin O'Neill (Illustrated by)
Bach. Mozart. Beethoven. Old guys with curly wigs, right? But trust me: those composers were the original rock stars.
Open your mind to some of the most breathtaking and magnificent pieces of music ever created, and find out why the rebels and revolutionaries who wrote them are responsible for every track on your phone today. Discover their backstories and how each one shaped and defined classical music. Learn about the structure of an orchestra, the language of music, and the history of musical periods. With jaw-dropping artwork and avant-garde design, this visually exquisite celebration of classical music is a surefire hit for both first-time listeners and longtime fans. Budding aficionados will appreciate the online playlist featuring James Rhodes's favorite selections.
The Rift by
Rachael Craw
For generations, the rangers of Black Water Island have guarded the Old Herd against the horrors released by the Rift. And Cal West, an apprentice ranger, fights daily to prove he belongs within their ranks. But even greater challenges await with the return of his childhood friend Meg Archer and the onset of a new threat that not even the rangers are prepared for. Now Meg and Cal, while struggling with their mutual attraction, must face their darkest fears to save the island from disaster. In a possible near future where Big Pharma is pitted against ancient traditions and the supernatural, Rachael Craw's gripping and brutal tale, inspired by Greek mythology, will immerse readers and leave them intoxicated by its richly imagined world.
15
Annie and Lee were just children when a brutal revolution changed their world, giving everyone–even the lowborn–a chance to test into the governing class of dragonriders.
Now they are both rising stars in the new regime, despite backgrounds that couldn't be more different. Annie's lowborn family was executed by dragonfire, while Lee's aristocratic family was murdered by revolutionaries. Growing up in the same orphanage forged their friendship, and seven years of training have made them rivals for the top position in the dragonriding fleet.
But everything changes when survivors from the old regime surface, bent on reclaiming the city.
With war on the horizon and his relationship with Annie changing fast, Lee must choose to kill the only family he has left or to betray everything he's come to believe in. And Annie must decide whether to protect the boy she loves . . . or step up to be the champion her city needs.
Girls run biotech companies.
Girls run online fashion sites.
Girls run environmental enterprises.
They are creative. They are inventive. They mean business.
Girls run the world.
This collection gives girls of all ages the tools they need to follow their passions, turn ideas into reality and break barriers in the business world.
Meet Rico: high school senior and afternoon-shift cashier at the Gas 'n' Go, who after school and work races home to take care of her younger brother. Every. Single. Day. When Rico sells a jackpot-winning lotto ticket, she thinks maybe her luck will finally change, but only if she–with some assistance from her popular and wildly rich classmate Zan–can find the ticket holder who hasn't claimed the prize. But what happens when have and have-nots collide? Will this investigative duo unite…or divide?
Generations of twin goddesses have long ruled Aeon—until one sister's betrayal split their world in two. A Great Abyss now divides two realms: one cloaked in eternal night, the other scorched beneath an ever-burning sun.
While one sister rules the frozen fortress of Aranth, her twin rules the sand-locked Golden City—each with a daughter by their side. Now those young goddesses must set out on separate, equally dangerous journeys in hopes of healing their broken world. No matter the sacrifice it demands.
Seventeen-year-old Ali Chu knows that as the only Asian person at her school in middle-of-nowhere Indiana, she must be bland as white toast to survive. This means swapping her congee lunch for PB&Js, ignoring the clueless racism from her classmates and teachers, and keeping her mouth shut when people wrongly call her Allie instead of her actual name, Ah-lee, after the mountain in Taiwan.
Her autopilot existence is disrupted when she finds out that Chase Yu, the new kid in school, is also Taiwanese. Despite some initial resistance due to the they belong together whispers, Ali and Chase soon spark a chemistry rooted in competitive martial arts, joking in two languages, and, most importantly, pushing back against the discrimination they face.
But when Ali's mom finds out about the relationship, she forces Ali to end it. As Ali covertly digs into the why behind her mother's disapproval, she uncovers secrets about her family and Chase that force her to question everything she thought she knew about life, love, and her unknowable future.
Snippets of a love story from nineteenth-century China (a retelling of the Chinese folktale The Butterfly Lovers) are interspersed with Ali's narrative and intertwined with her fate.
War Girls by
Tochi Onyebuchi
Two sisters are torn apart by war and must fight their way back to each other in a futuristic, Black Panther-inspired Nigeria.
The year is 2172. Climate change and nuclear disasters have rendered much of earth unlivable. Only the lucky ones have escaped to space colonies in the sky.
In a war-torn Nigeria, battles are fought using flying, deadly mechs and soldiers are outfitted with bionic limbs and artificial organs meant to protect them from the harsh, radiation-heavy climate. Across the nation, as the years-long civil war wages on, survival becomes the only way of life.
Two sisters, Onyii and Ify, dream of more. Their lives have been marked by violence and political unrest. Still, they dream of peace, of hope, of a future together.
And they're willing to fight an entire war to get there.
Eran Sharon knows nothing of his father except that he left when Eran was a baby. Now a senior in high school and living with his protective but tight-lipped mother, Eran is a passionate young man deeply interested in social justice and equality. When he learns that the Houston police have launched a program to increase traffic stops, Eran organizes a peaceful protest. But a heated moment at the protest goes viral, and a reporter connects the Sharon family to a tragedy fifteen years earlier — and asks if Eran is anything like his father, a supposed terrorist. Soon enough, Eran is wondering the same thing, especially when the people he's gone to school and temple with for years start to look at him differently. Timely, powerful, and full of nuance, Rafi Mittlefehldt's sophomore novel confronts the prejudices, fears, and strengths of family and community, striking right to the heart of what makes us who we are.
22
News stations across the country are reporting mysterious messages that Earth has been receiving from a planet—Alma—claiming to be its creator. If they're being interpreted correctly, in seven days Alma will hit the kill switch on their "colony" Earth.
True or not, for teenagers Jesse Hewitt, Cate Collins, and Adeem Khan, the prospect of this ticking time bomb will change their lives forever.
Jesse, who has been dealt one bad blow after another, wonders if it even matters what happens to the world. Cate, on the other hand, is desperate to use this time to find the father she never met. And Adeem, who hasn't spoken to his estranged sister in years, must find out if he has it in him to forgive her for leaving.
With only a week to face their truths and right their wrongs, Jesse, Cate, and Adeem's paths collide as their worlds are pulled apart.
Greek mythology meets the Kardashians in Emily Roberson's Lifestyles of Gods and Monsters, a fresh, fast-paced debut young adult novel about celebrity culture, family dynamics, and finding love amidst it all.
Sixteen-year-old Ariadne's whole life is curated and shared with the world. Her royal family's entertainment empire is beloved by the tabloids, all over social media, and the hottest thing on television. The biggest moneymaker? The Labyrinth Contest, a TV extravaganza in which Ariadne leads fourteen teens into a maze to kill a monster. To win means endless glory; to lose means death. In ten seasons, no one has ever won.
When the gorgeous, mysterious Theseus arrives at the competition and asks Ariadne to help him to victory, she doesn't expect to fall for him. He might be acting interested in her just to boost ratings. Their chemistry is undeniable, though, and she can help him survive. If he wins, the contest would end for good. But if she helps him, she doesn't just endanger her family's empire―the monster would have to die. And for Ariadne, his life might be the only one worth saving.
Ariadne's every move is watched by the public and predestined by the gods, so how can she find a way to forge her own destiny and save the people she loves?
Told in a series of vignettes from multiple viewpoints, Kekla Magoon's Light It Up is a powerful, layered story about injustice and strength―as well as an incredible follow-up to the highly acclaimed novel How It Went Down.
A girl walks home from school. She's tall for her age. She's wearing her winter coat. Her headphones are in. She's hurrying.
She never makes it home.
In the aftermath, while law enforcement tries to justify the response, one fact remains: a police officer has shot and killed an unarmed thirteen-year-old girl. The community is thrown into upheaval, leading to unrest, a growing movement to protest the senseless taking of black lives, and the arrival of white supremacist counter demonstrators.
29
Something happened to Ava. The curving scar on her face is proof. Ava would rather keep that something hidden—buried deep in her heart and her soul.
But in the woods on the outskirts of town, the traces of someone else's secrets lie frozen, awaiting Ava's discovery—and what Ava finds threatens to topple the carefully constructed wall of normalcy that she's spent years building around her.
Secrets leave scars. But when the secret in question is not your own—do you ignore the truth and walk away? Or do you uncover it from its shallow grave and let it reopen old wounds—wounds that have finally begun to heal?
Everyone has a soul. Some are beautiful gardens, others are frightening dungeons. Soulwalkers―like Kamai and her mother―can journey into other people's souls while they sleep.
But no matter where Kamai visits, she sees the black door. It follows her into every soul, and her mother has told her to never, ever open it.
When Kamai touches the door, it is warm and beating, like it has a pulse. When she puts her ear to it, she hears her own name whispered from the other side. And when tragedy strikes, Kamai does the unthinkable: she opens the door.
A.M. Strickland's imaginative dark fantasy features court intrigue and romance, a main character coming to terms with her asexuality, and twists and turns as a seductive mystery unfolds that endangers not just Kamai's own soul, but the entire kingdom …
Shay, one of the rare survivors of the epidemic sweeping the UK, has surrendered herself to the Army because she believes she's a carrier of the deadly disease. Along with other survivors, she unwillingly becomes a test subject in an effort to find a cure. When the lab where she's being held is attacked, Shay and a few others escape–with the help of Dr. Alex Cross, Kai's hated stepfather and Callie's father. Alex is the leader of the cult-like group Multiverse. Their agenda is murky, but genetic engineering might be one of their goals.
Meanwhile, a heartbroken Kai is determined to find Shay. He's discovered survivors aren't carriers, and Shay sacrificed herself for nothing. Teaming up with other survivors who are being hunted, Kai races to rescue Shay before it's too late. His sister, Callie, the true carrier of the epidemic, continues to hide her secret, and a wave of infection follows in her wake as she travels across the country.
As mysteries deepen, the teens must decide whom to trust, and their friendships are tested. Is Callie who she says she is? Should Shay trust the man her mother ran away from–a man Kai hates? Will Kai ever forgive Shay for her betrayal?
Simone Garcia-Hampton is starting over at a new school, and this time things will be different. She's making real friends, making a name for herself as student director of Rent, and making a play for Miles, the guy who makes her melt every time he walks into a room. The last thing she wants is for word to get out that she's HIV-positive, because last time…well, last time things got ugly.
Keeping her viral load under control is easy, but keeping her diagnosis under wraps is not so simple. As Simone and Miles start going out for real—shy kisses escalating into much more—she feels an uneasiness that goes beyond butterflies. She knows she has to tell him that she's positive, especially if sex is a possibility, but she's terrified of how he'll react! And then she finds an anonymous note in her locker: I know you have HIV. You have until Thanksgiving to stop hanging out with Miles. Or everyone else will know too.
Simone's first instinct is to protect her secret at all costs, but as she gains a deeper understanding of the prejudice and fear in her community, she begins to wonder if the only way to rise above is to face the haters head-on…
Girls Like Us by
Randi Pink
Four teenage girls. Four different stories. What they all have in common is that they're dealing with unplanned pregnancies.
In rural Georgia, Izella is wise beyond her years, but burdened with the responsibility of her older sister, Ola, who has found out she's pregnant. Their young neighbor, Missippi, is also pregnant, but doesn't fully understand the extent of her predicament. When her father sends her to Chicago to give birth, she meets the final narrator, Susan, who is white and the daughter of an anti-choice senator.
In the walled city-state of Alu, Kammani wants nothing more than to become the accomplished healer her father used to be before her family was cast out of their privileged life in shame.
When Alu's ruler falls deathly ill, Kammani's beautiful little sister, Nanaea, is chosen as one of three sacred maidens to join him in the afterlife. It's an honor. A tradition. And Nanaea believes it is her chance to live an even grander life than the one that was stolen from her.
But Kammani sees the selection for what it really is—a death sentence.
Desperate to save her sister, Kammani schemes her way into the palace to heal the ruler. There she discovers more danger lurking in the sand-stone corridors than she could have ever imagined and that her own life—and heart—are at stake. But Kammani will stop at nothing to dig up the palace's buried secrets even if it means sacrificing everything…including herself.
Hope had abandoned them to the wrath of all the waters.
In the last days of the twenty-first century, sea creatures swim through the ruins of London. Trapped in the abyss, humankind wavers between fear and hope–fear of what lurks in the depths around them, and hope that they might one day find a way back to the surface.
When sixteen-year-old submersible racer Leyla McQueen is chosen to participate in the prestigious annual marathon, she sees an opportunity to save her father, who has been arrested on false charges. The Prime Minister promises the champion whatever their heart desires. But the race takes an unexpected turn, forcing Leyla to make an impossible choice.
Now she must brave unfathomable waters and defy a corrupt government determined to keep its secrets, all the while dealing with a guarded, hotheaded companion she never asked for in the first place. If Leyla fails to discover the truths at the heart of her world, or falls prey to her own fears, she risks capture–or worse. And her father will be lost to her forever.
Sixteen-year-old Eva is a princess, born with the magick of blood and marrow–a dark and terrible magick that hasn't been seen for generations in the vibrant but fractured country of Myre. Its last known practitioner was Queen Raina, who toppled the native khimaer royalty and massacred thousands, including her own sister, eight generations ago, thus beginning the Rival Heir tradition. Living in Raina's long and dark shadow, Eva must now face her older sister, Isa, in a battle to the death if she hopes to ascend to the Ivory Throne–because in the Queendom of Myre only the strongest, most ruthless rulers survive.
When Eva is attacked by an assassin just weeks before the battle with her sister, she discovers there is more to the attempt on her life than meets the eye–and it isn't just her sister who wants to see her dead. As tensions escalate, Eva is forced to turn to a fey instructor of mythic proportions and a mysterious and handsome khimaer prince for help in growing her magick into something to fear. Because despite the love she still has for her sister, Eva will have to choose: Isa's death or her own.
A River of Royal Blood is an enthralling debut set in a lush North African inspired fantasy world that subtly but powerfully challenges our notions of power, history, and identity.
Naya Garth, recently resurrected, is returning to Talmir–to the homeland that betrayed her. She is no longer their spy and weapon. She will testify against her former ambassador and spymaster, Valn, the man who had her murdered. Sucked into complicated politics at the Congress of Powers, Naya must forge new alliances in order to survive–as a wraith, one of the undead, she is a reviled creature. But her true mission is to uncover secret necromancy journals that might achieve the impossible: resurrect her love, Corten, for a second time.
Corten is stuck in the fringe fighting against shadows and monsters pulling him toward true death. There he learns that something is brewing in the world of the living, in the distant land of Endra–a dangerous ritual that will seal shut the doors of death and create chaos. Will Naya and Corten be able to reunite long enough to find out who seeks immortality? In a sea of diplomats, is it even possible to uncover the truth without plunging the world into war?
November
5
Reluctant debutante Sawyer Taft joined Southern high society for one reason and one reason alone: to identify and locate her biological father. But the answers Sawyer found during her debutante year only left her with more questions and one potentially life-ruining secret. When her cousin Lily ropes her into pledging a mysterious, elite, and all-female secret society called the White Gloves, Sawyer soon discovers that someone in the group's ranks may have the answers she's looking for. Things are looking up… until Sawyer and the White Gloves make a disturbing discover near the family's summer home–and uncover a twisted secret, decades in the making. No one is quite who they seem to be in this twisty, soapy, gasp-inducing sequel to Jennifer Lynn Barnes' unputdownable Little White Lies.
On a scorching hot day in July 1936, thousands of people cheered as the U.S. Olympic teams boarded the S.S. Manhattan, bound for Berlin. Among the athletes were the 14 players representing the first-ever U.S. Olympic basketball team. As thousands of supporters waved American flags on the docks, it was easy to miss the one courageous man holding a BOYCOTT NAZI GERMANY sign. But it was too late for a boycott now; the ship had already left the harbor.
1936 was a turbulent time in world history. Adolf Hitler had gained power in Germany three years earlier. Jewish people and political opponents of the Nazis were the targets of vicious mistreatment, yet were unaware of the horrors that awaited them in the coming years. But the Olympians on board the S.S. Manhattan and other international visitors wouldn't see any signs of trouble in Berlin. Streets were swept, storefronts were painted, and every German citizen greeted them with a smile. Like a movie set, it was all just a facade, meant to distract from the terrible things happening behind the scenes.
This is the incredible true story of basketball, from its invention by James Naismith in Springfield, Massachusetts, in 1891, to the sport's Olympic debut in Berlin and the eclectic mix of people, events and propaganda on both sides of the Atlantic that made it all possible. Includes photos throughout, a Who's-Who of the 1936 Olympics, bibliography, and index.
Lei, the naive country girl who became a royal courtesan, is now known as the Moonchosen, the commoner who managed to do what no one else could. But slaying the cruel Demon King wasn't the end of the plan—it's just the beginning. Now Lei and her warrior love Wren must travel the kingdom to gain support from the far-flung rebel clans. The journey is made even more treacherous thanks to a heavy bounty on Lei's head, as well as insidious doubts that threaten to tear Lei and Wren apart from within.
Meanwhile, an evil plot to eliminate the rebel uprising is taking shape, fueled by dark magic and vengeance. Will Lei succeed in her quest to overthrow the monarchy and protect her love for Wren, or will she fall victim to the sinister magic that seeks to destroy her?
Princess Guinevere has come to Camelot to wed a stranger: the charismatic King Arthur. With magic clawing at the kingdom's borders, the great wizard Merlin conjured a solution–send in Guinevere to be Arthur's wife…and his protector from those who want to see the young king's idyllic city fail. The catch? Guinevere's real name–and her true identity–is a secret. She is a changeling, a girl who has given up everything to protect Camelot.
To keep Arthur safe, Guinevere must navigate a court in which the old–including Arthur's own family–demand things continue as they have been, and the new–those drawn by the dream of Camelot–fight for a better way to live. And always, in the green hearts of forests and the black depths of lakes, magic lies in wait to reclaim the land.
Deadly jousts, duplicitous knights, and forbidden romances are nothing compared to the greatest threat of all: the girl with the long black hair, riding on horseback through the dark woods toward Arthur. Because when your whole existence is a lie, how can you trust even yourself?
The How and The Why by
Cynthia Hand
Cassandra McMurtrey has the best parents a girl could ask for; they've given Cass a life she wouldn't trade for the world. She has everything she needs—but she has questions, too. Like, to know who she is. Where she came from. Questions her adoptive parents can't answer, no matter how much they love her.
But eighteen years ago, someone wrote Cass a series of letters. And they may just hold the answers Cass has been searching for.
Alternating between Cass's search for answers and letters from the pregnant teen who placed her for adoption, this emotionally resonant narrative is the perfect read for fans of Nina LaCour and Jandy Nelson.
Refraction by
Naomi Hughes
After an attack on earth, all reflective surfaces become weapons to release monsters, causing a planet-wide ban on mirrors. Despite the danger, the demand rises, and 17-year-old Marty Callahan becomes a distributor in an illegal mirror trade―until he's caught by the mayor's son, whose slate is far from clean. Both of them are exiled for their crimes to one of the many abandoned cities overrun by fog. But they soon realize their thoughts influence their surroundings and their deepest fears begin to manifest.
With fast pacing and riveting characters, this is a book that you'll finish in one sitting.
The night my sister was born, the stars died and were reborn in her eyes….
Zuhra and Inara have grown up in the Citadel of the Paladins, an abandoned fortress where legendary, magical warriors once lived before disappearing from the world―including their Paladin father the night Inara was born.
On that same night, a massive, magical hedge grew and imprisoned them within the citadel. Inara inherited their father's Paladin power; her eyes glow blue and she is able to make plants grow at unbelievable rates, but she has been trapped in her own mind because of a "roar" that drowns everything else out―leaving Zuhra virtually alone with their emotionally broken human mother.
For fifteen years they have lived, trapped in the citadel, with little contact from the outside world…until the day a stranger passes through the hedge, and everything changes.
A girl searches for a killer on an island where deadly sirens lurk just beneath the waves in this gripping, atmospheric debut novel.
The sea holds many secrets.
Moira Alexander has always been fascinated by the deadly sirens who lurk along the shores of her island town. Even though their haunting songs can lure anyone to a swift and watery grave, she gets as close to them as she can, playing her violin on the edge of the enchanted sea. When a young boy is found dead on the beach, the islanders assume that he's one of the sirens' victims. Moira isn't so sure.
Certain that someone has framed the boy's death as a siren attack, Moira convinces her childhood friend, the lighthouse keeper Jude Osric, to help her find the real killer, rekindling their friendship in the process. With townspeople itching to hunt the sirens down, and their own secrets threatening to unravel their fragile new alliance, Moira and Jude must race against time to stop the killer before it's too late—for humans and sirens alike.
Will love break the spell? After cruelly rejecting Bao, the poor physician's apprentice who loves her, Lan, a wealthy nobleman's daughter, regrets her actions. So when she finds Bao's prized flute floating in his boat near her house, she takes it into her care, not knowing that his soul has been trapped inside it by an evil witch, who cursed Bao, telling him that only love will set him free. Though Bao now despises her, Lan vows to make amends and help break the spell.
Together, the two travel across the continent, finding themselves in the presence of greatness in the forms of the Great Forest's Empress Jade and Commander Wei. They journey with Wei, getting tangled in the webs of war, blood magic, and romance along the way. Will Lan and Bao begin to break the spell that's been placed upon them? Or will they be doomed to live out their lives with black magic running through their veins?
In this fantastical tale of darkness and love, some magical bonds are stronger than blood.
Mia Rose is back from the dead. Her memories are hazy, her body numb—but she won't stop searching. Her only hope to save the boy she loves and the sister who destroyed her is to find the mother she can never forgive.
After her mother's betrayal, Pilar is on a hunt of her own—to seek out the only person who can exact revenge. All goes according to plan until she collides with Prince Quin, the boy whose sister she killed.
As Mia, Pilar, and Quin forge dangerous new alliances, they are bewitched by the snow kingdom's promise of freedom…but nothing is as it seems under the kingdom's glimmering ice.
10 Years. 3 Gangs. 1 Girl's Epic Quest…
Valerie Simons knows the Wars are dangerous―her little brother was killed by the Boars two years ago. But nothing will sway Valerie from joining the elite and beautiful Herons with her boyfriend Matthew to avenge her brother. But when Jax, the volatile and beyond charismatic leader of the Stags, promises her revenge, Valerie is torn between old love and new loyalty.
*The Toll by
Neal Shusterman
In the highly anticipated finale to the New York Times bestselling trilogy, dictators, prophets, and tensions rise. In a world that's conquered death, will humanity finally be torn asunder by the immortal beings it created?
Citra and Rowan have disappeared. Endura is gone. It seems like nothing stands between Scythe Goddard and absolute dominion over the world scythedom. With the silence of the Thunderhead and the reverberations of the Great Resonance still shaking the earth to its core, the question remains: Is there anyone left who can stop him?
The answer lies in the Tone, the Toll, and the Thunder.
All's fair in love and anarchy…
Supernova, the epic conclusion to New York Times bestselling author Marissa Meyer's thrilling Renegades Trilogy finds Nova and Adrian struggling to keep their secret identities concealed while the battle rages on between their alter egos, their allies, and their greatest fears come to life. Secrets, lies, and betrayals are revealed as anarchy once again threatens to reclaim Gatlon City.
Be careful of the dark, dark wood…
Especially the woods surrounding the town of Fir Haven. Some say these woods are magical. Haunted, even.
Rumored to be a witch, only Nora Walker knows the truth. She and the Walker women before her have always shared a special connection with the woods. And it's this special connection that leads Nora to Oliver Huntsman—the same boy who disappeared from the Camp for Wayward Boys weeks ago—and in the middle of the worst snowstorm in years. He should be dead, but here he is alive, and left in the woods with no memory of the time he'd been missing.
But Nora can feel an uneasy shift in the woods at Oliver's presence. And it's not too long after that Nora realizes she has no choice but to unearth the truth behind how the boy she has come to care so deeply about survived his time in the forest, and what led him there in the first place. What Nora doesn't know, though, is that Oliver has secrets of his own—secrets he'll do anything to keep buried, because as it turns out, he wasn't the only one to have gone missing on that fateful night all those weeks ago.
For as long as there have been fairy tales, we have been warned to fear what lies within the dark, dark woods and in Winterwood, New York Times bestselling author Shea Ernshaw, shows us why.
12
Allie Abraham has it all going for her–she's a straight-A student, with good friends and a close-knit family, and she's dating cute, popular, and sweet Wells Henderson. One problem: Wells's father is Jack Henderson, America's most famous conservative shock jock…and Allie hasn't told Wells that her family is Muslim. It's not like Allie's religion is a secret, exactly. It's just that her parents don't practice and raised her to keep her Islamic heritage to herself. But as Allie witnesses ever-growing Islamophobia in her small town and across the nation, she begins to embrace her faith–studying it, practicing it, and facing hatred and misunderstanding for it. Who is Allie, if she sheds the façade of the "perfect" all-American girl? What does it mean to be a "Good Muslim?"And can a Muslim girl in America ever truly fit in?
ALL-AMERICAN MUSLIM GIRL is a relevant, relatable story of being caught between two worlds, and the struggles and hard-won joys of finding your place.
This modern, groundbreaking YA anthology explores the complexity and beauty of interracial and LGBTQ+ relationships where differences are front and center.
When people ask me what this anthology is about, I'm often tempted to give them the complicated answer: it's about race, and about how being different from the person you love can matter but how it can also not matter, and it's about Chinese pirate ghosts, black girl vigilantes, colonial India, a flower festival, a garden of poisons, and so, so much else. Honestly, though? I think the answer's much simpler than that. Color outside the Lines is a collection of stories about young, fierce, brilliantly hopeful people in love.
Ever since her troubled mother abandoned her, Trix McCabe has preferred to stay on the move.
But when she lands with her long-lost relatives, she finds out that the McCabe women have talents like her own that defy explanation: pies that cure all ills, palm-reading that never misses the mark, knowledge of secrets that have never been told.
Before long, Trix feels like she might finally have found somewhere she belongs. But when her past comes back to haunt her, she'll have to decide whether to take a chance on this new life . . . or keep running from the one she's always known.
In Lanoria, Outsiders, who don't have magic, are inferior to Enchanteds, who do. That's just a fact for Astrid, an Outsider who is indentured to pay off her family's debts. She serves as the surrogate for the princess—if Renya steps out of line, Astrid is the one who bears the punishment for it.
But there is a way out: the life-or-death Race of Oblivion. First, racers are dosed with the drug Oblivion, which wipes their memories. Then, when they awake in the middle of nowhere, only cryptic clues—and a sheer will to live—will lead them through treacherous terrain full of opponents who wouldn't think twice about killing each other to get ahead.
But what throws Astrid the most is what she never expected to encounter in this race. A familiar face she can't place. Secret powers she shouldn't have. And a confusing memory of the past that, if real, could mean the undoing of the entire social structure that has kept her a slave her entire life.
Competing could mean death…but it could also mean freedom.
Winnie Friedman has been waiting for the world to catch on to what she already knows: she's hilarious.
It might be a long wait, though. After bombing a stand-up set at her own bat mitzvah, Winnie has kept her jokes to herself. Well, to herself and her dad, a former comedian and her inspiration.
Then, on the second day of tenth grade, the funniest guy in school actually laughs at a comment she makes in the lunch line and asks her to join the improv troupe. Maybe he's even . . . flirting?
Just when Winnie's ready to say yes to comedy again, her father reveals that he's been diagnosed with ALS. That is . . . not funny. Her dad's still making jokes, though, which feels like a good thing. And Winnie's prepared to be his straight man if that's what he wants. But is it what he needs?
Caught up in a spiral of epically bad dates, bad news, and bad performances, Winnie's struggling to see the humor in it all. But finding a way to laugh is exactly what will see her through.
Seventeen-year-old coder Jinx Marshall grew up spending weekends drilling with her paranoid dad for a doomsday she's sure will never come. She's an expert on self-heating meal rations, Krav Maga and extracting water from a barrel cactus. Now that her parents are divorced, she's ready to relax. Her big plans include making it to level 99 in her favorite MMORPG and spending the weekend with her new hunky stepbrother, Toby.
But all that disaster training comes in handy when an explosion traps her in a burning building. Stuck leading her headstrong stepsister, MacKenna, and her precocious little brother, Charles, to safety, Jinx gets them out alive only to discover the explosion is part of a pattern of violence erupting all over the country. Even worse, Jinx's dad stands accused of triggering the chaos.
In a desperate attempt to evade paramilitary forces and vigilantes, Jinx and her siblings find Toby and make a break for Mexico. With seemingly the whole world working against them, they've got to get along and search for the truth about the attacks—and about each other. But if they can survive, will there be anything left worth surviving for?
Sev must decode her mother's last words to find the cure to Sleeping Sickness before Dr. Yang can use it to blackmail the world into submitting to his rule in this thrilling finale to the Last Star Burning trilogy.
Sev finally knows where to find the cure to Sleeping Sickness. The only problem is that she's trapped in an endless sleep herself after refusing to give up her secrets to Dr. Yang.
Howl is determined to save Sev, but he has no idea where Dr. Yang is keeping her. When he runs into a group fleeing Port North on a mission of their own, he has no choice but to follow and hope they can get him back to the mountains before it's too late.
June, infected with SS by the very people she calls family, has now become the one thing she most fears. She's supposed to be Port North's insurance that Howl and Sev return with the cure, but June has other ideas.
And Tai-ge, reunited with the Reds, is airlifted to the City now overrun by SS. He's charged with getting the factories running again by any means necessary—no matter how many Sephs stand in his way.
There's only one thing strong enough to unite people who have been fighting for years, and Sev holds the key to it inside her mind. If she can't reach the cure in time, there may not be anyone left to save.
Gravity by
Sarah Deming
Gravity "Doomsday" Delgado is good at breaking things. Maybe she learned it from her broken home.
But since she started boxing with a legendary coach at a gym in Brooklyn, Gravity is finding her talent for breaking things has an upside. Lately, she's been breaking records, breaking her competitors, and breaking down the walls inside her. Boxing is taking her places, and if she just stays focused, she knows she'll have a shot at the Olympics.
Life outside the ring is heating up, too. Suddenly she's flirting (and more) with a cute boxer at her gym–much to her coach's disapproval. Meanwhile, things at home with Gravity's mom are reaching a tipping point, and Gravity has to look out for her little brother, Ty. With Olympic dreams, Gravity will have to decide what is worth fighting for.
*OtherLife by
Jason Segel, Kirsten Miller
Simon, Kat, Busara, and Elvis are on the run with the tech super-villains at the Company hot on their heels. The new VR gaming experience the Company created, OtherEarth, will change how the world experiences video games. Paired with the hardware the Company developed, it has the potential to change the world as we know it, altering our reality forever.
The Company is on its way to becoming the world's newest superpower. And Simon is determined to shut them down forever. But to do that, he'll have to survive OtherLife–the next phase of gaming, and a complete reality reboot.
At the end of one world, there always lies another. Safire, a soldier, knows her role in this world is to serve the king of Firgaard—helping to maintain the peace in her oft-troubled nation.
Eris, a deadly pirate, has no such conviction. Known as the Death Dancer for her ability to evade even the most determined of pursuers, she possesses a superhuman power to move between worlds.
Now Safire and Eris—sworn enemies—find themselves on a common mission: to find Asha, the last Namsara. From the port city of Darmoor to the fabled faraway Star Isles, their search and their stories become woven ever more tightly together as they discover that the uncertain fate they're hurtling toward just may be a shared one. In this world—and the next.
This Is 18 by
Jessica Bennett, New York Times
Featuring and photographed by young women, This Is 18 is an immersive look at what it means to be on the cusp of adulthood around the world and across cultures. Twenty-one empowering and uniquely personal profiles, expanded from the New York Times interactive feature and curated by Gender Editor Jessica Bennett, with Sandra Stevenson, Anya Strzemien, and Sharon Attia, give teen readers a rare glimpse at the realities and interests of their contemporaries. With stunning photography and a gifty design, This Is 18 is a perfect tribute to girlhood for readers of all ages.
Eighteen-year-old Devon longs for two things.
The stars.
And the boy she fell in love with last summer.
When Ashton breaks Devon's heart at the end of the most romantic and magical summer ever, she thinks her heart will never heal again. But over the course of the following year, Devon finds herself slowly putting the broken pieces back together.
Now it's senior year and she's determined to enjoy every moment of it, as she prepares for a future studying galaxies. That is, until Ashton shows up on the first day of school.
Can she forgive and open her heart to him again? Or are they doomed to repeat history?
19
How much does the internet know about YOU? A thought-provoking near future YA thriller that could not be more timely as it explores issues of online privacy, artificial intelligence, and the power and perils of social networks.
Because her mom is always on the move, Steph hasn't lived anyplace longer than six months. Her only constant is an online community called CatNet—a social media site where users upload cat pictures—a place she knows she is welcome. What Steph doesn't know is that the admin of the site, CheshireCat, is a sentient A.I.
When a threat from Steph's past catches up to her and ChesireCat's existence is discovered by outsiders, it's up to Steph and her friends, both online and IRL, to save her.
Catfishing on CatNet is a surprising, heartfelt near-future YA thriller by award-winning author Naomi Kritzer, whose short story "Cat Pictures Please" won the Hugo Award and Locus Award and was a finalist for the Nebula.
Two teens fight for their lives after an alien invasion in this heart-stopping follow-up to Zero Repeat Forever.
Humans. Clones. Aliens. No one is safe anymore. It's the end of the world.
Xander Liu survived the alien invasion—just barely. For more than a year, he has outsmarted, hidden from, and otherwise avoided the ruthless intruders, the Nahx, dodging the deadly darts that have claimed so many. When the murder of his friend leaves him in the protective company of August, a rebellious Nahx soldier, Xander is finally able to make his way back to human controlled territory and relative safety. But safety among the humans is not what it seems.
When Raven awakes on a wide expanse of snowy sand dunes, she has many questions. What has happened to her and the other reanimated humans gathered around her? What is the meaning of the Nahx ships that hover ominously above them? And most pressing of all, where is August, who promised to keep her safe?
In the shadow of an unforgiving Canadian winter, Xander and Raven find themselves on opposite sides of an alien war. Left with little choice about their roles in the looming battle, they search for answers and allies all while being drawn back to the place where their respective fates were determined, and to the one who determined them: August.
He will be the destruction of the crown and the ruination of the throne
Power is much easier to acquire than it is to hold onto. Jude learned this lesson when she released her control over the wicked king, Cardan, in exchange for immeasurable power.
Now as the exiled mortal Queen of Faerie, Jude is powerless and left reeling from Cardan's betrayal. She bides her time determined to reclaim everything he took from her. Opportunity arrives in the form of her deceptive twin sister, Taryn, whose mortal life is in peril.
Jude must risk venturing back into the treacherous Faerie Court, and confront her lingering feelings for Cardan, if she wishes to save her sister. But Elfhame is not as she left it. War is brewing. As Jude slips deep within enemy lines she becomes ensnared in the conflict's bloody politics.
And, when a dormant yet powerful curse is unleashed, panic spreads throughout the land, forcing her to choose between her ambition and her humanity…
26
Lovers of dark, high-octane adventure will be enthralled by Sarah Harian's Eight Will Fall, a genre-bending YA fantasy standalone, perfect for fans of Kendare Blake and Leigh Bardugo.
In a world where magic is illegal, eight criminals led by rebellious Larkin are sent on a mission to rid their realm of an ancient evil lurking beneath the surface. Descending into a world full of unspeakable horrors, Larkin and her crew must use their forbidden magic to survive.
As they fight in the shadows, Larkin finds a light in Amias, a fellow outlaw with a notorious past. Soon, Larkin and Amias realize that their destinies are intertwined. The eight of them were chosen for a reason.
But as the beasts grow in number and her band is picked off one by one, Larkin is forced to confront a terrible truth: They were never meant to return.
*Starsight by
Brandon Sanderson
All her life, Spensa has dreamed of becoming a pilot. Of proving she's a hero like her father. She made it to the sky, but the truths she learned about her father were crushing. The rumors of his cowardice are true–he deserted his flight during battle against the Krell. Worse, though, he turned against his team and attacked them.
Spensa is sure there's more to the story. And she's sure that whatever happened to her father in his starship could happen to her. When she made it outside the protective shell of her planet, she heard the stars–and it was terrifying. Everything Spensa has been taught about her world is a lie.
But Spensa also discovered a few other things about herself–and she'll travel to the end of the galaxy to save humankind if she needs to.
It's been two months since Zara's sister Laila was found lifeless on the village green of the small Irish town Kilshamble, not a mark on her. Vicious rumors circle that she died of an overdose or committed suicide–but an autopsy finds no evidence.
Zara believes somebody must know what happened, and she throws herself headfirst into an investigation. But retracing her sister's footsteps takes her to David, a member of an ancient magical faction called the judges. The judges are in the midst of an ancient feud with another faction called the augurs, and Zara quickly finds herself embroiled in a dangerous, twisted game. And if she isn't careful on the path she's treading, she could end up with the same fate as Laila.
Riveting, atmospheric, and full of dangerous magic, this lyrical novel set in the world of The Wren Hunt is perfect for readers of Maggie Stiefvater and Melissa Albert.
December
3
After battling the impossible, Zélie and Amari have finally succeeded in bringing magic back to the land of Orïsha. But the ritual was more powerful than they could've imagined, reigniting the powers of not only the maji, but of nobles with magic ancestry, too.
Now, Zélie struggles to unite the maji in an Orïsha where the enemy is just as powerful as they are. But when the monarchy and military unite to keep control of Orïsha, Zélie must fight to secure Amari's right to the throne and protect the new maji from the monarchy's wrath.
With civil war looming on the horizon, Zélie finds herself at a breaking point: she must discover a way to bring the kingdom together or watch as Orïsha tears itself apart.
Children of Virtue and Vengeance is the stunning sequel to Tomi Adeyemi's New York Times bestselling debut Children of Blood and Bone, the first title in her Legacy of Orïsha trilogy.
Lady Victoria Aston has everything she could want: an older sister happily wed, the future of her family estate secure, and ample opportunity to while her time away in the fields around her home.
But now Vicky must marry—or find herself and her family destitute. Armed only with the wisdom she has gained from her beloved novels by Jane Austen, she enters society's treacherous season.
Sadly, Miss Austen has little to say about Vicky's exact circumstances: whether the roguish Mr. Carmichael is indeed a scoundrel, if her former best friend, Tom Sherborne, is out for her dowry or for her heart, or even how to fend off the attentions of the foppish Mr. Silby, he of the unfortunate fashion sensibility.
Most unfortunately of all, Vicky's books are silent on the topic of the mysterious accidents cropping up around her…ones that could prevent her from surviving until her wedding day.
Mirage, triumphant in her coup of the Amber Empire, returns to the palais prepared to take her place as empress. With the support of her friends and a tentative, blossoming romance with Sunder, Mirage is on the cusp of taking hold of everything she has ever wanted.
However, her place in the sun is not as sure as she expected, nor is it quite as bright as she imagined.
When the Empress Severine's body was recovered from the battle, Mirage discovered she was not dead after all. Rather, Severine is in a coma, her every breath a threat to Mirage's newfound power. Worse, a distant cousin, Gavin d'Ars, appears at court with the challenge of his blood claim. As Mirage uncovers more secrets from her family's past, she proposes a series of ancient, grueling trials to determine the most deserving heir. But in Mirage's fight to defend her vision for the empire, she begins to splinter all of her alliances. Will the battle for control leave anyone untainted?
*Runemaker by
Alex R. Kahler
The end is here.
Tenn thought the spirits wanted him to find his fellow Hunter, Aidan, to win the war against the undead. But with Aidan on the brink of self-destruction and Tenn reeling from his lover's spite, their fated convergence seems far from promising.
Especially because Aidan no longer appears to be fighting for the living.
With the Dark Lady whispering commands and Tom‡s guiding his hand, Aidan slips deeper into darkness. And while the world rallies for its final battle against the Dark Lady's minions, Tenn finds himself torn between saving the boy who's slipping away and fulfilling a prophecy he can't understand—one that will require him to harness the most powerful magic the world has ever seen: the Sphere of Maya.
And depending on who unleashes its power, that magic could either save humanity…or erase it.
Every time a lad went fowling on the stacs, he came home less of a boy and more of a man. If he went home at all, that is.
Every summer Quill and his friends are put ashore on a remote sea stac to hunt birds. But this summer, no one arrives to take them home. Surely nothing but the end of the world can explain why they've been abandoned―cold, starving and clinging to life, in the grip of a murderous ocean. How will they survive such a forsaken place of stone and sea?
This is an extraordinary story of fortitude, endurance, tragedy and survival, set against an unforgettable backdrop of savage beauty.
10
Point of View by
Patrick Bard
The first time a link to a porn video pops up on his computer screen, Lucas is startled. He was simply trying to stream a superhero movie. Transfixed by the scene that unfolds, he experiences his first stirrings of arousal. Lucas soon realizes that he wants to recapture that same excitement, and it's not long before he starts down a path that takes hold of his every thought–day and night.
Only when his secret is revealed and everything comes crashing down around him can Lucas confront his compulsions. But even as feelings of shame overwhelm him, his urges seem impossible to ignore, and interacting with real people is difficult. As Lucas gets help, it becomes clear to him and those around him that he can recover and find a new direction for his life despite this addiction.
With a naive and confused protagonist and multilayered storytelling, this is a no-holds-barred look at a teenage boy falling prey to the world of cybersex, the perils of porn addiction, and the difficult road to recovery for addicts and their loved ones.
17
Mansfield, Massachusetts, is the last place seventeen-year-old Edie Price wants to spend her final summer before college. It's the home of wealthy suburban mothers and prima donnas like Edie's cousins, who are determined to distract her from her mother's death with cute boys and Cinderella-style makeovers. She's got her own plans, and they don't include any prince charming.
But as she dives into schoolwork and getting a scholarship for college, Edie finds herself drawn to two Mansfield boys strumming for her attention: First, there's Sebastian, Edie's childhood friend and first love, who's sweet and smart and…already has a girlfriend. Then there's Henry, the local bad boy and all-around player who's totally off limits—even if his kisses are chemically addictive.
Both boys are trouble. Edie can't help herself from being caught between them. Now, she just has to make sure it isn't her heart that breaks in the process.