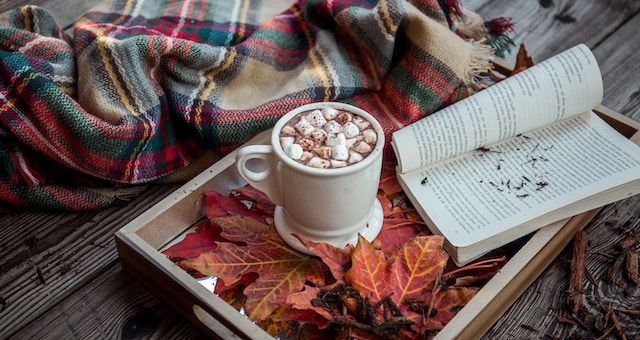 Lists
50 of the Best Books to Read This Fall
This content contains affiliate links. When you buy through these links, we may earn an affiliate commission.
Fall is nearly upon us and with it, a barrage of amazing new books from authors like Margaret Atwood, Salman Rushdie, Ta Nehisi-Coates, Stephen King, Jacqueline Woodson, Ann Patchett, Zadie Smith, Bill Bryson, and more. If you're looking for something to read as the weather turns, there's something here for every taste.
Fiction Books 2019
Cantoras by Carolina De Robertis
September 3 | Knopf
Uruguay, 1977. The military regime rules with brutal force and hundreds of citizens are disappeared to be tortured or killed. In this dangerous climate where homosexuality is transgression worthy of cruel punishment, five cantoras–women who "sing"–find refuge on an uninhabited cape.
September 3 | Random House
Longlisted for the Man Booker Prize, this modern day retelling of Cervantes's classic tale follows the adventures of Quichotte, a salesman who falls in love with a TV star and sets off on a quest across America to prove himself worthy of her love, as seen through the eyes of his creator, a mediocre writer named Sam DuChamp.
September 10 | Nan A. Talese
In this highly anticipated sequel to The Handmaid's Tale, Margaret Atwood continues the story of Gilead–15 years after Offred steps into the unknown–with the testaments of three female narrators from Gilead.
Akin by Emma Donoghue
September 10 | Little, Brown & Co.
From the acclaimed author of Room comes this novel about a retired chemistry professor who returns to his hometown in the South of France with his 11-year-old nephew in tow. There, they uncover troubling secrets about their family's past.
September 10 | Scribner
This novel tells the story of the men and women who carried 19th century missionary Dr. Livingstone's body 1500 miles across the African continent so that he could be buried at home in England.
September 10 | Scribner
Luke Ellis has special gifts. One night, his parents are murdered and he wakes up at The Institute, a sinister operation where children with gifts—telekinesis and telepathy—undergo brutal experiments to extract the source of their power. Luke knows he must find a way out…but no one has ever escaped from The Institute.
September 10 | Agora Books
Pittsburgh, 1995. Twenty-two-year-old Bobby Saraceno has passed for white his entire life. Then, his best friend, Aaron, is released from prison with newly acquired white supremacist ideology swarming in his head. Bobby's world comes crashing down when he witnesses Aaron assault a black man with a brick the night of their reunion.
September 17 | Riverhead
Red at the Bone is the multi-generational story of two families from different social classes who are joined by the birth of a child.
September 24 | One World
Born into slavery, Hiram Walker's world is torn apart when his mother is sold to another plantation. Her forced departure robs Hiram of all memory of her but leaves him with a mysterious power. When this power saves him from drowning, Hiram resolves to escape the bondage of slavery and reunite with his lost family.
September 24 | Simon & Schuster
Under the growing threat of the Nazi regime, Hanni Kohn seeks safe passage for her daughter, Lea, out of Berlin. Ettie, the daughter of a renowned rabbi, offers hope when she brings to life a golem named Ava, sworn to protect Lea from harm.
September 24 | W. W. Norton
The Shadow King tells the forgotten story of how women rose up to defend Ethiopia against Mussolini's advance through the eyes of Hirut, a young woman who becomes a leader and warrior in a world that wants to keep her in her place.
September 24 | Harper
From the award-winning author of Bel Canto and State of Wonder comes this story about two siblings raised in the wealth of their real estate magnate father and cast back into poverty by their stepmother, and the sprawling estate outside of Philadelphia known as the Dutch House at the center of it all.
October 8 | Penguin Press
This collection includes 11 never-before-published stories and short works previously published in The New Yorker and elsewhere. Ranging in genres from historical fiction to dystopian, Grand Union has something for everyone.
October 15 | Ecco
After the shooting of a black teenager by police, L.A. is as tense as it's been in decades. But Grace Park, the daughter of Korean immigrants, has other things to think about, and Shawn Matthews doesn't want to get involved. But when another shocking crime is committed, both the Park and Matthews families must face their own history.
October 15 | Random House
It's been more than a decade since Elizabeth Strout published the Pulitzer Prize–winning story collection Olive Kitteridge, its title character a prickly middle-aged woman navigating life's triumphs and pitfalls in the small town of Crosby, Maine. Now, in this sequel, Strout returns to Crosby.
Find Me by André Aciman
October 29 | Farrar, Straus & Giroux
From the author of the beloved novel Call My by Your Name comes this sequel, which revisits Elio and Oliver decades after the events of the first book.
November 5 | Atria Books
Libby Jones is 25 years old when she finally learns the identity of her birth parents—and that she is the sole heir to their estate, an abandoned mansion worth millions. But what she doesn't know is that 25 years ago, police discovered a baby in a bedroom at 16 Cheyne Walk and three dead bodies in the kitchen downstairs.
November 5 | Doubleday
Zachary Rawlins is a graduate student in Vermont when he discovers a mysterious book containing a number of strange tales—including one from his own childhood. A series of clues leads him to a magical library buried deep within the earth and a cast of characters sworn to protect it—and others bent on destroying it.
November 5 | Imprint
Prompted by the foul-mouthed ghost of a long-dead aunt who vanished during the Cuban Revolution, Ramon launches an investigation into his family history.
November 5 | Counterpoint
Alternating between 1925 and today, The Revisioners follows the story of Josephine, a woman who established a successful farm after freeing herself from slavery, and Ava, her descendant. Josephine befriends her white neighbor who is also drawn to the Ku Klux Klan. Ava moves in with her white grandmother but realizes she must escape when the woman's behavior becomes erratic and threatening.
Nonfiction Books 2019
September 3 | Little, Brown, & Co.
The Economists' Hour traces today's economic inequality crisis back to its origin in the ideas of a handful of economists who shaped the modern global marketplace after the post–World War II boom.
September 10 | W. W. Norton
From the bestselling author and mortician who brought you Smoke Gets in Your Eyes and From Here to Eternity comes this hilarious book that answers every question your kid (and you) could possibly have about death, such as "Why do corpses groan? Do people poop when they die?" and "Can Grandma have a viking funeral?"
September 3 | Catapult
Dina Nayeri fled Iran when she was just 8 years old and eventually sought asylum in the United States. In The Ungrateful Refugee, Nayeri weaves her own story in with the stories of other refugees to paint a vivid picture of what it means to flee home in hope of a better life.
September 10 | Little, Brown & Co.
"How did Fidel Castro fool the CIA for a generation? Why did Neville Chamberlain think he could trust Adolf Hitler?" In this thought-provoking book, Malcolm Gladwell argues that there is something "very wrong" with how we seek to understand strangers—and it has profound negative consequences for us and the world.
September 10 | Avid Reader Press
Comprised of never-before-published transcripts, declassified documents, interviews, and oral histories from hundreds of first responders, witnesses, survivors, friends, family members, and government officials, The Only Plane in the Sky is an account of 9/11 as told by those who experienced it first-hand.
September 10 | St. Martin's Press
How are we going to solve the problem of toxic masculinity? In For the Love of Men, Liz Plank lays out a plan for men and the women who love them.
September 10 | Henry Holt
In this disturbing biography, Stephen Kinzer introduces readers to Sidney Gottlieb, head of the CIA's MK-ULTRA mind control project.
September 17 | Farrar, Straus & Giroux
The Undying is an exploration of cancer—from the greed of the pharmaceutical industry and hypocrisy of "pink ribbon" culture to the ecological costs of chemotherapy and the "many little murders of capitalism"—as told through the eyes of an acclaimed poet who was diagnosed with aggressive triple-negative breast cancer at the age of 41.
September 17 | Beacon Press
"To be angry, ambitious, profane, violent, attention-seeking, lustful, and powerful." These are the seven sins feminist author and activist Mona Eltahawy says every girl should commit in this kickass manifesto, transgressing the patriarchal rules that keep women and girls silent and submissive.
September 17 | Farrar, Straus & Giroux
"Will future generations distinguish between those who didn't believe in the science of global warming and those who said they accepted the science but failed to change their lives in response?" In this deeply personal book, Eating Animals author Jonathan Safran Foer asks the hard questions and challenges readers to reckon with our own unwillingness to sacrifice immediate comfort for the future of the planet.
September 17 | Amistad
Think Black tells the story of John Stanley Ford, IBM's first black software engineer, whose relationship with his son (the author) was deeply affected by the racist persecution he was subjected to on the job.
On Fire by Naomi Klein
September 17 | Simon & Schuster
In this collection of essays both old and new, environmental activist Naomi Klein makes the case for a green new deal, going beyond the science to probe the philosophical implications of the climate crisis.
September 17 | Viking
In this powerful book, esteemed Harvard psychiatrist Dr. Arthur Kleinman records the lessons he learned about the practical, emotional, and moral aspects of caregiving when he became the primary caregiver for his wife after she was diagnosed with early-onset Alzheimer's.
The Program by Toni Natalie with Chet Hardin
September 24 | Grand Central Publishing
Toni Natalie was the girlfriend of NXIVM's creator, Keith Raniere; the first woman indoctrinated with the cult's twisted methodology; and the first woman to escape from his control. In this memoir, she finally tells her story of survival.
September 24 | Princeton University Press
This book takes readers on a journey through time and culture to discover the history, science, and meaning of menopause.
October 1 | Avid Reader Press
From the author of Sex at Dawn comes this prescient book about the nature of progress. Is civilization humankind's greatest accomplishment or a liability to our species? Are we really lucky to be living in the modern era? Civilized to Death will make you see our so-called progress in a whole new light.
October 1 | Thomas Dunne
Flint, Michigan was just the tip of the iceberg. All over the country, water supplies are contaminated with chemicals that are linked to cancer, heart disease, birth defects, and a number of other maladies. How did we get here and how can we fix it? In Troubled Water, Seth Siegel answers these two critical questions.
October 1 | Tin House Books
Mark was one of Jeannie's best friends in high school—until he raped her. In this powerful memoir, Jeannie writes about her friendship with Mark before and after the assault. She also does something astonishingly bold—she interviews Mark 14 years after he assaulted her.
October 8 | Avery
How does the pill impact women's biology? Birth control liberated women from being slaves to our own reproductive systems, but it's also had unintended consequences, impacting everything from attraction and sexual motivation to emotional regulation and mood. This Is Your Brain on Birth Control reveals the larger impact of hormonal birth control on women and society.
Unfollow by Megan Phelps-Roper
October 8 | Farrar, Straus & Giroux
Indoctrinated from birth in the Westboro Baptist Church, Megan Phelps-Roper picketed and tweeted homophobic vitriol with the rest of her church family. In this memoir, she recounts growing up in an extremist Evangelical sect and how an encounter with a man online ultimately led to her moral awakening and departure from the church of hate.
October 8 | Viking
Will AI prove to be the death of humanity or a promising new beginning? In this book, AI researcher Stuart Russell argues that AI can be an asset to humanity—if we build it right. The question then becomes, will we use AI for good or abuse it like so many other technologies, bringing about our own destruction?
October 15 | Doubleday
With his trademark humor and an astonishing array of fun facts, Bill Bryson serves as tour guide to the wonders and mysteries of the human body.
October 15 | Amistad
From the president of the National Bar Association comes this deeply disturbing account of how the justice system is used to maintain a system of inequality and justify the murder of black Americans.
October 15 | Little, Brown & Co.
In this memoir that reads like a thriller, reporter Ronan Farrow tells the story of the investigation that led to the fall of Harvey Weinstein and sparked the beginning of a movement.
October 22 | Grand Central Publishing
How did Trump win the 2016 presidential election? Joel Stein argues that anti-elitist populism is to blame and argues that we should embrace academia, the mainstream press, and other institutions of elitism that keep our democracy from backsliding into the kind of chaos unhinged populists like Trump thrive on.
October 29 | Bloomsbury
In 1981, a coalition of Republican operatives, Evangelical leaders, oil barons, and gun lobbyists gathered to form the Council for National Policy, an elite invitation-only club hellbent on attacking civil liberties and the social safety net. In this exposé, Anne Nelson uncovers the true extent of their influence from the Reagan era up to the present day.
November 5 | Currency
"Don't be evil" was Google's mantra back in the late '90s when it was founded. Today, of course, big tech companies like Google, Facebook, and Amazon have spectacularly failed to live up to that promise. In this book, Financial Times global business columnist Rana Foroohar delves into the short history of these monolithic corporations to find out where it all went wrong.
November 5 | Hachette
In this hilarious and sharply insightful book, Lindy West unpacks the "dark lies at the heart of the American mythos" that led to the election of Donald Trump and results, again and again, in "while male mediocrity" being allowed to maintain its "death grip on American culture and politics."
November 12 | Atria
Since 1969, countless indigenous women and girls have vanished along a 450-mile stretch of Canada's Highway 16 known as the Highway of Tears. This book shines a light on the horrifying violence and lack of justice that has afflicted the indigenous community for so long.
November 26 | Basic Books
In this fascinating book, Bobby Duffy reveals his research on public perception. The results? We get a lot wrong. Why are humans so deluded? How does society contribute to this problem? And will we ever be able to break through our misperceptions?
---
You may also like…