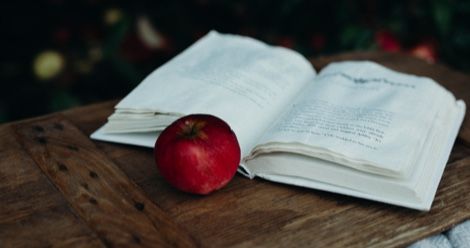 Critical Linking
Fairytale Openings Around The World: Critical Linking, April 23, 2019
Sponsored by our $100 Amazon gift card giveaway! Enter here.
---
In Korean, a typical fairytale begins: "Once, in the old days, when tigers smoked…". In Catalan, spoken in the north-east of Spain, a story may start with, "Once upon a time in a corner of the world where everybody had a nose…" or, "Once upon a time, when the beasts spoke and people were silent…".
In some parts of the Caribbean, stories begin with call and response with the audience, with the narrator saying in Creole, "E dit kwik?" (I say creek) to which the audience replies "kwak" (crack).
I'd read an entire book of how fairytales begin in different parts of the world.
---
Per the press release, Hear to Slay "will be a black feminist podcast, with an intersectional perspective on celebrity, culture, politics, art, life, love and more." The array of confirmed guests will include Natasha Rothwell, Gabrielle Union, Audra McDonald, Sarah Paulson, Ava DuVernay and Gloria Calderón Kellett.
Hear to Slay will be housed on the Luminary app, which has been dubbed the "Netflix of podcasts."
Roxane Gay and Dr. Tressie McMillan Cottom have a podcast and my ears have never been more ready!
---
I usually ask interview subjects to say what they had for breakfast as a way to check the audio. Sometime they count to 10. But that's basic. And Sandra Cisneros is not basic.

Instead, Cisneros fires off a poem. Garcia Lorca from memory.

Best soundcheck ever. pic.twitter.com/F5vPInfLU8

— Steve Saldivar (@stevesaldivar) April 14, 2019
I've watched this so many times it's etched on my heart now: ¡Ay, qué trabajo me cuesta quererte como te quiero!