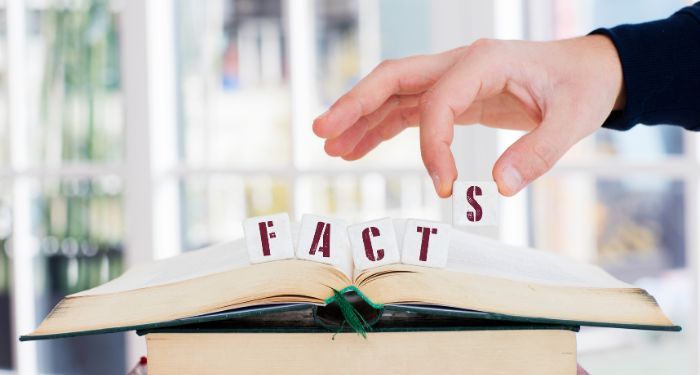 Essays
28 Fascinating, Fun Facts About Books and Reading
This content contains affiliate links. When you buy through these links, we may earn an affiliate commission.
Reading is such a subjective activity that each individual and culture approaches it differently. Some interesting facts about books and reading: Some readers don't visualize at all while reading. In his 2014 book What We See When We Read, Peter Mendelsund wrote that even people who visualize while reading experience it vastly differently. Some people consciously picture characters and scenes; some experience them spontaneously, like performances occurring in front of them. There are myriad ways to experience storytelling, but it's easy to assume what we're familiar with is the only or best way.
Years ago, I learned many myths and exaggerations from textbooks or outdated articles, so I'll try to debunk some of those. Many of these were inaccurate and Eurocentric. For example, Johannes Gutenberg was the first person in Europe to invent a printing press, but Bi Sheng was the first person in the world to invent one. All the knowledge of the ancient world wasn't lost forever when the Library of Alexandria burned. That's hyperbole.
Other myths result from over-generalizations. I wish I could confidently name the most popular book or author of all time or the first novel ever. However, for questions like these, there's no single, definitive answer. It's more accurate to say these are SOME OF the oldest surviving, most expensive, or most popular, books of all time, for example. The answers vary across cultures and eras and are impossible to know for sure.
In 2020, for its 125th anniversary, the NYPL listed their top 10 book checkouts of all time in a blog post. At the time, The Snowy Day had been checked out the most: 485,583 times!
The Morgan Library in NYC has 3 Gutenberg Bibles, the most of any institution.
There was an unsuccessful attempt to steal Harvard's Gutenberg Bible in 1969, but the thief underestimated the volumes' weight.
Nineteenth century steel magnate Andrew Carnegie spent $60 million to create and fund 1,689 public libraries all around the U.S. Many libraries at the time were subscription-based or racially segregated, but Carnegie's were free, public, and open to everyone. Many workers criticized Carnegie for cracking down on strikes and prioritizing libraries over fair wages.