This content contains affiliate links. When you buy through these links, we may earn an affiliate commission.
It feels like 2016 was a year where books by and about people of color in the YA world were few and far between. I remember being asked at the beginning of the year to name some, and now, as the year comes to a close, I am still naming the same few.
2017, on the other hand, looks like it might offer readers more in this capacity. I haven't crunched the numbers and I won't until next year comes to a close, but what I can say for sure is this: we're going to see more and more faces of people of color on YA book covers.
And more, many of those books are written by authors of color. Win-win.
Here's a round-up of a number of YA books hitting shelves in 2017 which feature obvious people of color on the cover. Since not every book coming out next year has a final cover and because sometimes it's not obvious when a cover features a person of color on it, this round-up will likely be missing some key titles. I'd love to know about them, of course, so feel free to drop them into the comments.
Grab your TBR because it's about to get bigger.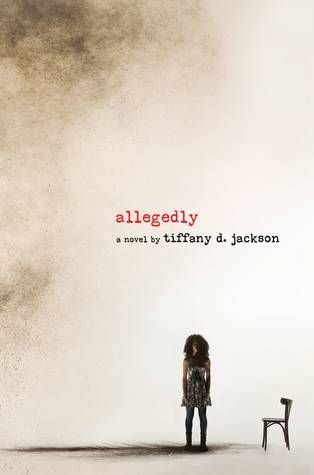 Allegedly by Tiffany D. Jackson (January 24, Katherine Tegen)
Mary B. Addison killed a baby.
Allegedly. She didn't say much in that first interview with detectives, and the media filled in the only blanks that mattered: A white baby had died while under the care of a church-going black woman and her nine-year-old daughter. The public convicted Mary and the jury made it official. But did she do it? She wouldn't say.
Mary survived six years in baby jail before being dumped in a group home. The house isn't really "home"—no place where you fear for your life can be considered a home. Home is Ted, who she meets on assignment at a nursing home.
There wasn't a point to setting the record straight before, but now she's got Ted—and their unborn child—to think about. When the state threatens to take her baby, Mary must find the voice to fight her past. And her fate lies in the hands of the one person she distrusts the most: her Momma. No one knows the real Momma. But who really knows the real Mary?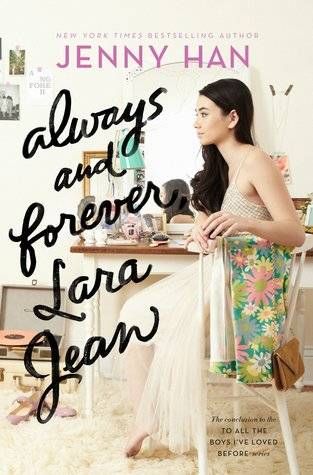 Always and Forever, Lara Jean by Jenny Han (April 4, Simon & Schuster Books for Young Readers)
Lara Jean's letter-writing days aren't over in this surprise follow-up to the New York Times bestselling To All the Boys I've Loved Before and P.S. I Still Love You.
Lara Jean is having the best senior year a girl could ever hope for. She is head over heels in love with her boyfriend, Peter; her dad's finally getting remarried to their next door neighbor, Ms. Rothschild; and Margot's coming home for the summer just in time for the wedding.
But change is looming on the horizon. And while Lara Jean is having fun and keeping busy helping plan her father's wedding, she can't ignore the big life decisions she has to make. Most pressingly, where she wants to go to college and what that means for her relationship with Peter. She watched her sister Margot go through these growing pains. Now Lara Jean's the one who'll be graduating high school and leaving for college and leaving her family—and possibly the boy she loves—behind.
When your heart and your head are saying two different things, which one should you listen to?
American Street by Ibi Zoboi (February 14, Balzer + Bray)
On the corner of American Street and Joy Road, Fabiola Toussaint thought she would finally find une belle vie—a good life.
But after they leave Port-au-Prince, Haiti, Fabiola's mother is detained by U.S. immigration, leaving Fabiola to navigate her loud American cousins, Chantal, Donna, and Princess; the grittiness of Detroit's west side; a new school; and a surprising romance, all on her own.
Just as she finds her footing in this strange new world, a dangerous proposition presents itself, and Fabiola soon realizes that freedom comes at a cost. Trapped at the crossroads of an impossible choice, will she pay the price for the American dream?
I Believe In A Thing Called Love by Maurene Goo (May 30, Farrar, Straus and Giroux)
Desi Lee knows how carburetors work. She learned CPR at the age of five. As a high school senior, she has never missed a day of school and has never had a B in her entire life. She's for sure going to Stanford. But—she's never had a boyfriend. In fact, she's a disaster in romance, a clumsy, stammering humiliation-magnet whose botched attempts at flirting have become legendary with her friends. So when the hottest human specimen to have ever lived walks into her life one day, Desi decides to tackle her flirting failures with the same zest she's applied to everything else in her life. She finds her answer in the Korean dramas her father has been obsessively watching for years—where the hapless heroine always seems to end up in the arms of her true love by episode ten. It's a simple formula, and Desi is a quick study. Armed with her "K Drama Rules for True Love," Desi goes after the moody, elusive artist Luca Drakos—and boat rescues, love triangles, and fake car crashes ensue. But when the fun and games turn to true feels, Desi finds out that real love is about way more than just drama.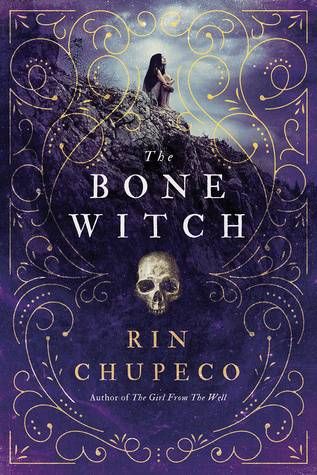 The Bone Witch by Rin Chupeco (March 7, Sourcebooks Fire)
When Tea accidentally resurrects her brother from the dead, she learns she is different from the other witches in her family. Her gift for necromancy means that she's a bone witch, a title that makes her feared and ostracized by her community. But Tea finds solace and guidance with an older, wiser bone witch, who takes Tea and her brother to another land for training.
In her new home, Tea puts all her energy into becoming an asha — one who can wield elemental magic. But dark forces are approaching quickly, and in the face of danger, Tea will have to overcome her obstacles…and make a powerful choice.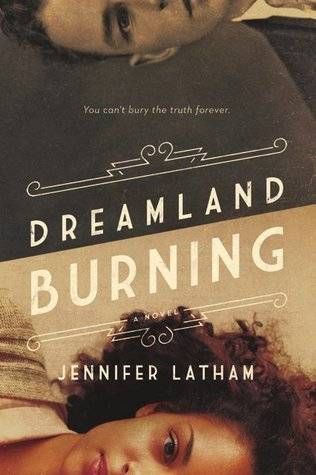 Dreamland Burning by Jennifer Latham (February 21, Little, Brown Books for Young Readers)
Some bodies won't stay buried.
Some stories need to be told.
When seventeen-year-old Rowan Chase finds a skeleton on her family's property, she has no idea that investigating the brutal century-old murder will lead to a summer of painful discoveries about the past… and the present.
Nearly one hundred years earlier, a misguided violent encounter propels seventeen-year-old Will Tillman into a racial firestorm. In a country rife with violence against blacks and a hometown segregated by Jim Crow, Will must make hard choices on a painful journey towards self discovery and face his inner demons in order to do what's right the night Tulsa burns.
The Education of Margot Sanchez by Lilliam Rivera (February 21, Simon & Schuster)
THINGS/PEOPLE MARGOT HATES:
Mami, for destroying my social life
Papi, for allowing Junior to become a Neanderthal
Junior, for becoming a Neanderthal
This supermarket
Everyone else
After "borrowing" her father's credit card to finance a more stylish wardrobe, Margot
Sanchez suddenly finds herself grounded. And by grounded, she means working as an indentured servant in her family's struggling grocery store to pay off her debts.
With each order of deli meat she slices, Margot can feel her carefully cultivated prep school reputation slipping through her fingers, and she's willing to do anything to get out of this punishment. Lie, cheat, and maybe even steal…
Margot's invitation to the ultimate beach party is within reach and she has no intention of letting her family's drama or Moises—the admittedly good looking but outspoken boy from the neighborhood—keep her from her goal.
The Hate U Give by Angie Thomas
Sixteen-year-old Starr Carter moves between two worlds: the poor neighborhood where she lives and the fancy suburban prep school she attends. The uneasy balance between these worlds is shattered when Starr witnesses the fatal shooting of her childhood best friend Khalil at the hands of a police officer. Khalil was unarmed.
Soon afterward, his death is a national headline. Some are calling him a thug, maybe even a drug dealer and a gangbanger. Protesters are taking to the streets in Khalil's name. Some cops and the local drug lord try to intimidate Starr and her family. What everyone wants to know is: what really went down that night? And the only person alive who can answer that is Starr.
But what Starr does—or does not—say could upend her community. It could also endanger her life.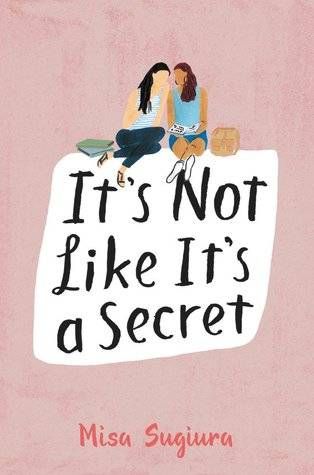 It's Not Like It's A Secret by Misa Sugiura (May 9, HarperTeen)
Sixteen-year-old Sana Kiyohara has too many secrets. Some are small, like how it bothers her when her friends don't invite her to parties. Some are big, like that fact that her father may be having an affair. And then there's the one that she can barely even admit to herself—the one about how she might have a crush on her best friend.
When Sana and her family move to California she begins to wonder if it's finally time for some honesty, especially after she meets Jamie Ramirez. Jamie is beautiful and smart and unlike anyone Sana's ever known. There are just a few problems: Sana's new friends don't trust Jamie's crowd; Jamie's friends clearly don't want her around anyway; and a sweet guy named Caleb seems to have more-than-friendly feelings for her. Meanwhile, her dad's affair is becoming too obvious to ignore anymore.
Sana always figured that the hardest thing would be to tell people that she wants to date a girl, but as she quickly learns, telling the truth is easy… what comes after it, though, is a whole lot more complicated.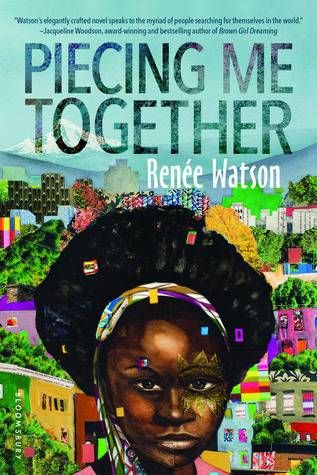 Piecing Me Together by Renée Watson (February 14, Bloomsbury)
Jade believes she must get out of her neighborhood if she's ever going to succeed. Her mother says she has to take every opportunity. She has. She accepted a scholarship to a mostly-white private school and even Saturday morning test prep opportunities. But some opportunities feel more demeaning than helpful. Like an invitation to join Women to Women, a mentorship program for "at-risk" girls. Except really, it's for black girls. From "bad" neighborhoods.
But Jade doesn't need support. And just because her mentor is black doesn't mean she understands Jade. And maybe there are some things Jade could show these successful women about the real world and finding ways to make a real difference.
Friendships, race, privilege, identity—this compelling and thoughtful story explores the issues young women face.
Ronit & Jamil by Pamela L. Laskin (February 21, Katherine Tegen)
Ronit, an Israeli girl, lives on one side of the fence. Jamil, a Palestinian boy, lives on the other side. Only miles apart but separated by generations of conflict—much more than just the concrete blockade between them. Their fathers, however, work in a distrusting but mutually beneficial business arrangement, a relationship that brings Ronit and Jamil together. And lightning strikes. The kind of lightning that transcends barrier fences, war, and hatred.
The teenage lovers fall desperately into the throes of forbidden love, one that would create an irreparable rift between their families if it were discovered. But a love this big can only be kept secret for so long. Ronit and Jamil must face the fateful choice to save their lives or their loves, as it may not be possible to save both.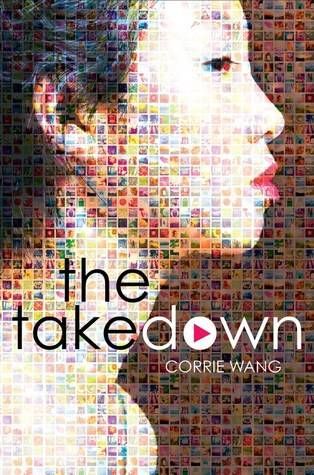 The Takedown by Corrie Wang (April 11, Freeform)
Kyla Cheng doesn't expect you to like her. For the record, she doesn't need you to. On track to be valedictorian, she's president of her community club, a debate team champ, plus the yummy Mackenzie Rodriguez has firmly attached himself to her hip. She and her three high-powered best friends don't just own their senior year at their exclusive Park Slope, Brooklyn high school, they practically define the hated species Popular. Kyla's even managed to make it through high school completely unscathed.
Until someone takes issue with this arrangement.
A week before college applications are due, a video of Kyla "doing it" with her crush-worthy English teacher is uploaded to her school's website. It instantly goes viral, but here's the thing: it's not Kyla in the video. With time running out, Kyla delves into a world of hackers, haters and creepy stalkers in an attempt to do the impossible-take something off the internet-all while dealing with the fallout from her own karmic footprint. Set in near-future Brooklyn, where privacy is a bygone luxury and every perfect profile masks damning secrets, The Takedown is a stylish, propulsive, and provocative whodunit, asking who would you rely on if your tech turned against you?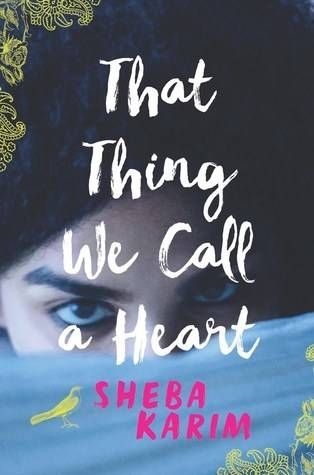 That Thing We Call A Heart by Sheba Karim (May 9, HarperTeen)
Shabnam Qureshi is a funny, imaginative Pakistani-American teen attending a tony private school in suburban New Jersey. When her feisty best friend, Farah, starts wearing the headscarf, it begins to unravel their friendship. After hooking up with the most racist boy in school and telling a huge lie about a tragedy that happened to her family during the Partition of India in 1947, Shabnam is ready for high school to end. She has a plan: Get through the summer. Get to college. Don't look back. Begin anew.
Everything changes when she meets Jamie, who scores her a job at his aunt's pie shack, and meets her there every afternoon. Shabnam begins to see Jamie and herself like the rose and the nightingale of Urdu poetry, which, according to her father, is the ultimate language of desire. Jamie finds Shabnam fascinating—her curls, her culture, her awkwardness. Shabnam finds herself falling in love, but Farah finds Jamie worrying.
With Farah's help, Shabnam uncovers the truth about Jamie, about herself, and what really happened during Partition. As she rebuilds her friendship with Farah and grows closer to her parents, Shabnam learns powerful lessons about the importance of love, in all of its forms.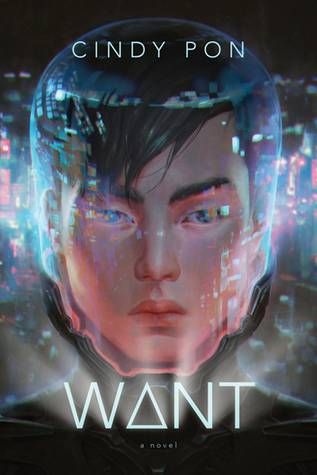 Want by Cindy Pon (June 13, Simon Pulse)
Jason Zhou survives in a divided society where the elite use their wealth to buy longer lives. The rich wear special suits, protecting them from the pollution and viruses that plague the city, while those without suffer illness and early deaths. Frustrated by his city's corruption and still grieving the loss of his mother who died as a result of it, Zhou is determined to change things, no matter the cost.
With the help of his friends, Zhou infiltrates the lives of the wealthy in hopes of destroying the international Jin Corporation from within. Jin Corp not only manufactures the special suits the rich rely on, but they may also be manufacturing the pollution that makes them necessary.
Yet the deeper Zhou delves into this new world of excess and wealth, the more muddled his plans become. And against his better judgment, Zhou finds himself falling for Daiyu, the daughter of Jin Corp's CEO. Can Zhou save his city without compromising who he is, or destroying his own heart?
When Dimple Met Rishi by Sandhya Menon (May 30, Simon Pulse)
Dimple Shah has it all figured out. With graduation behind her, she's more than ready for a break from her family, from Mamma's inexplicable obsession with her finding the "Ideal Indian Husband." Ugh. Dimple knows they must respect her principles on some level, though. If they truly believed she needed a husband right now, they wouldn't have paid for her to attend a summer program for aspiring web developers…right?
Rishi Patel is a hopeless romantic. So when his parents tell him that his future wife will be attending the same summer program as him—wherein he'll have to woo her—he's totally on board. Because as silly as it sounds to most people in his life, Rishi wants to be arranged, believes in the power of tradition, stability, and being a part of something much bigger than himself.
The Shahs and Patels didn't mean to start turning the wheels on this "suggested arrangement" so early in their children's lives, but when they noticed them both gravitate toward the same summer program, they figured, Why not?
Dimple and Rishi may think they have each other figured out. But when opposites clash, love works hard to prove itself in the most unexpected ways.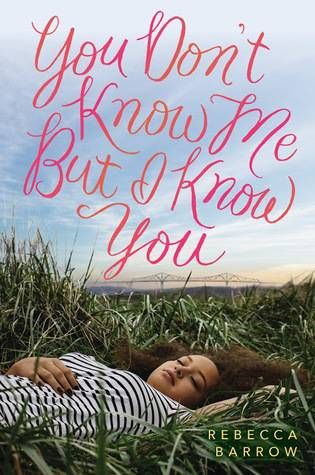 You Don't Know Me But I Know You by Rebecca Barrow (August 29, HarperTeen)
There's a box in the back of Audrey's closet that she rarely thinks about.
Inside is a letter, seventeen years old, from a mother she's never met, handed to her by the woman she's called Mom her whole life.
Being adopted, though, is just one piece in the puzzle of Audrey's life—the picture painstakingly put together by Audrey herself, consisting not only of the greatest family ever but of a snarky, loyal, sometimes infuriating best friend, Rose; a sweet, smart musician boyfriend, Julian; and a beloved camera that turns the most fleeting moments of her day-to-day routine into precious, permanent memories.
But when Audrey realizes that she's pregnant, she feels something—a tightly sealed box in the closet corners of her heart—crack open, spilling her dormant fears and unanswered questions all over the life she loves.
Almost two decades ago, a girl in Audrey's situation made a choice, one that started Audrey's entire story. Now Audrey is paralyzed by her own what-ifs and terrified by the distance she feels growing between her and Rose. Down every possible path is a different unfamiliar version of her life, and as she weighs the options in her mind, she starts to wonder—what does it even mean to be Audrey Spencer?